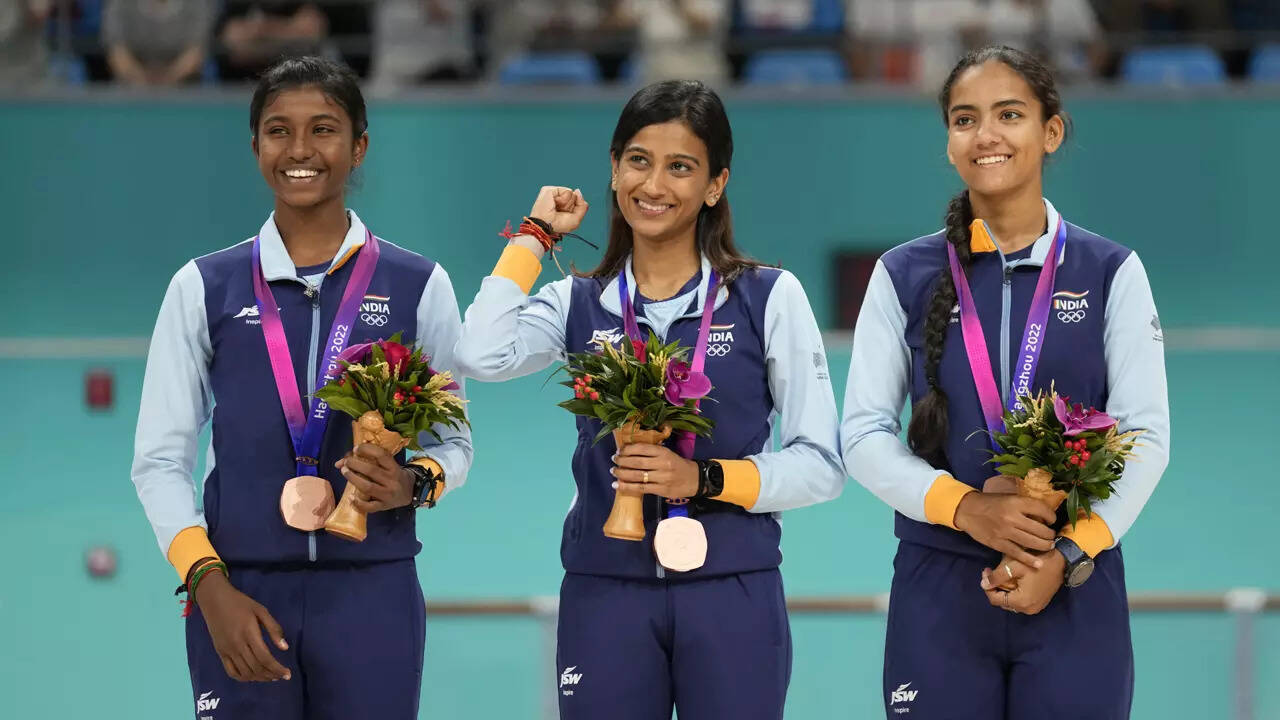 NEW DELHI: Indian roller skaters clinched two bronze medals at the Asian Games on Monday, matching their best-ever performance in the prestigious event. The medals were secured in the men's and women's 3000m team relay events on the ninth day of competitions.
The Indian women's team, consisting of Sanjana Bathula, Karthika Jagadeeswaran, Heeral Sadhu, and Aarathy Kasturi Raj, claimed the first bronze medal. They completed the challenging 3000m race with a commendable timing of 4 minutes, 34.861 seconds. Though they faced fierce competition, they finished behind the gold medallists from Chinese Taipei (4:19.447) and silver medallists from South Korea (4:21.146).
Asian Games Day 9
Following closely in their footsteps, the Indian men's team, represented by Aryanpal Singh Ghuman, Anandkumar Velkumar, Siddhant Kamble, and Vikram Ingale, secured a second bronze medal. Their stellar performance saw them crossing the finish line with a timing of 4 minutes, 10.128 seconds. The competition was incredibly fierce, with Chinese Taipei (4:05.692) and South Korea (4:05.702) taking the top two spots on the podium.
This momentous achievement adds to India's roller skating history at the Asian Games. Previously, the country had won two bronze medals in roller skating at the Guangzhou 2010 Asian Games in the men's free skating and pairs skating events.
The Indian roller skating contingent's exceptional performance reflects their unwavering dedication and relentless hard work in the sport. Their success at the Asian Games is not only a source of pride for the nation but also serves as an inspiration to aspiring athletes across India, showcasing the immense potential in roller skating.
(With inputs from PTI)