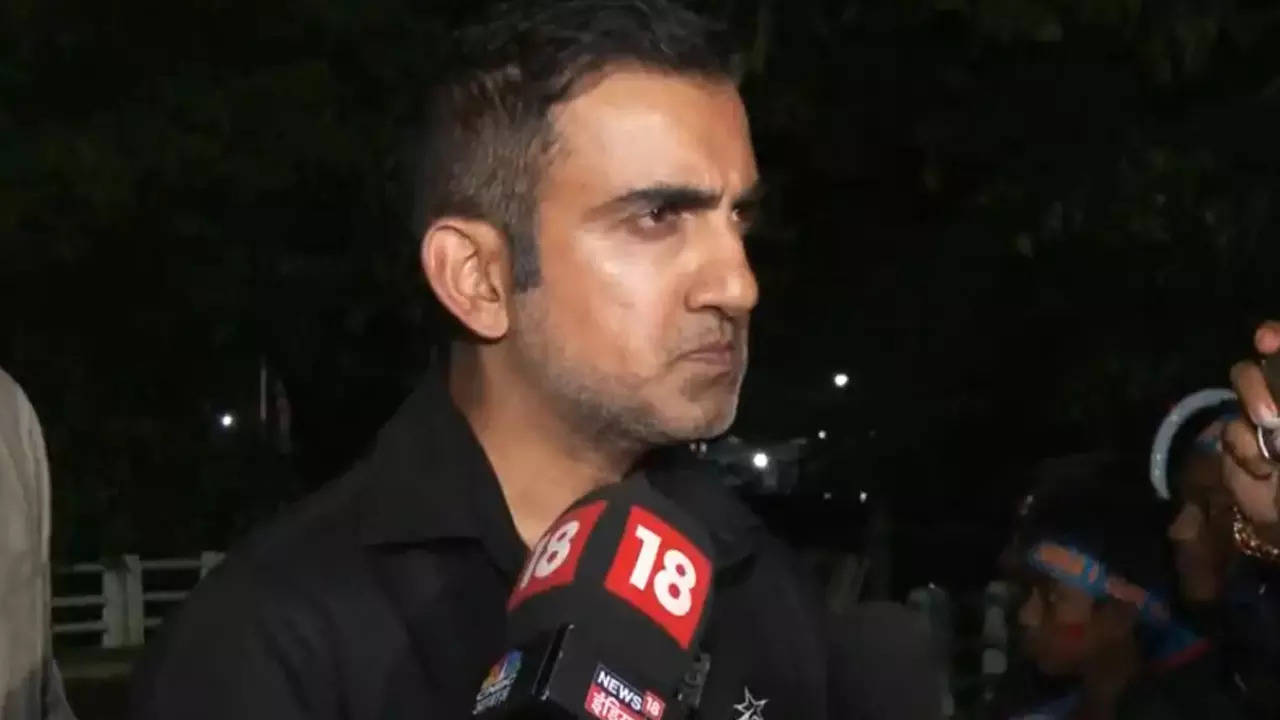 NEW DELHI:
Gautam Gambhir
and controversy are not new to each other with the former India batter landing himself in trouble after a video of him during the India-Pakistan match emerged on social media on Monday.
In a video that went viral on social media in no time, Gambhir showed an obscene gesture to the section of crowd chanting 'Kohli Kohli' while he was making his way out of the field.
But the two-time World Cup winning player Gambhir clarified that what appeared in the video was not correct and his reaction came in the wake of anti-India slogans raised by some Pakistanis.
Gambhir also stressed on the fact that what is shown on social media has no truth.
"What is shown on social media has no truth in it because people show whatever they want to show. The truth about the video that went viral is that if you raise anti-India slogans and speak about Kashmir then the person before you will obviously react and not smile and leave," Gambhir told reporters.
"There were 2-3 Pakistanis there who were speaking anti-India things and things on Kashmir. So, it was my natural reaction. I can't hear anything against my country. So, that was my reaction," he added.
Gambhir also posted his clarification on X, formerly Twitter, saying "Not everything is as it seems. Any Indian would react how I did to the kind of slogans used against our nation. I love our players & I love my country."
Earlier, Gambhir said Ishan Kishan has "done everything" to earn a place ahead of KL Rahul for the World Cup and the Karnataka batter would not even have been considered if he was competing with Rohit Sharma or Virat Kohli.
"Tell me something, what is more important to win a championship – name or form? If Rohit (Sharma) or Virat (Kohli) had scored something similar (four consecutive fifties), would you still say that KL Rahul would replace them?" Gambhir told Disney-Hotstar.
"The point is, when you're gearing up to win the World Cup, you don't see the name, you judge by their form. You choose the player who can perform and win you the World Cup," Gambhir said.