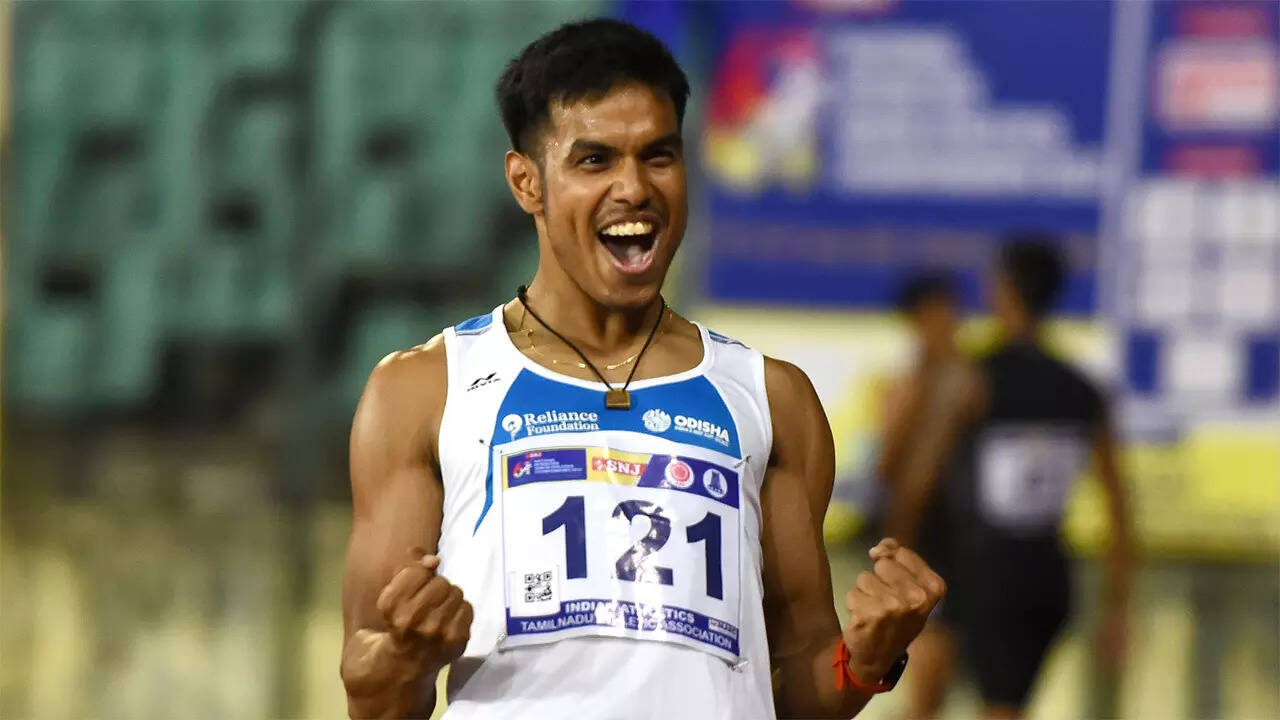 NEW DELHI: India's top sprinter Amlan Borgohain has been included in the Indian squad for the Asian Games after his initial omission from the participant list issued by the sports ministry. This decision was confirmed by the president of the Athletics Federation of India (
AFI
) Adille Sumariwalla on Monday.
Borgohain's name was conspicuously absent from the 65-member athletics team initially announced by the sports ministry for the Hangzhou Games. However, Sumariwalla clarified that Borgohain was not included due to his inability to meet the qualifying time criteria set by the AFI for the Asian Games.
Borgohain won gold in the men's 200m race during the National Inter-State Championships in Bhubaneswar in June which served as the selection event for the Asian Games. But his performance of 20.71 seconds fell short of the Asian Games qualification time of 20.61 seconds.
"Yes, he (Borgohain) is in the team. His name will be there in the new list," Sumariwalla told PTI.
The 25-year-old Borgohain holds the men's 200m national record of 20.52 seconds. He also is the 100m national record holder with a time of 10.25 seconds.
Athletics made up the largest number of participants — 65 — in the Indian team of 634 for the Asian Games, according to the list issued by the sports ministry a few days ago.
Track and field athletes contributed 20 medals (8 gold, 9 silver, 3 bronze) out of India's total of 70 medals in the 2018 Asian Games.
Earlier, the National Rifle Association of India (NRAI) requested the Sports Ministry to include three shotgun shooters — skeet marksman Angad Veer Singh Bajwa and women's trap shooters Manisha Keer and Preeti Rajak — in the Asian Games team to raise the country's medal hopes at the continental event.
(With PTI Inputs)