NEW DELHI: The former chairman of the Pakistan Cricket Board (PCB), Najam Sethi, has launched a scathing critique of the
Asia Cup
scheduling following the disappointing washout of the highly anticipated India-Pakistan match due to rain in Pallekele on Saturday.
Expressing his frustration, Sethi, who assumed the role of PCB chairman on an interim basis following Ramiz Raja's departure last year, expressed disappointment at the missed opportunity. He particularly took aim at the Asian Cricket Council (ACC), alleging that his proposal to stage the tournament in the United Arab Emirates (UAE) had been unjustly dismissed in favour of accommodating Sri Lanka as a co-host.
In a statement posted on his X account, Sethi remarked, "How disappointing! Rain mars the greatest contest in cricket. But this was forecast. As PCB Chair, I urged the ACC to play in UAE but poor excuses were made to accommodate Sri Lanka."
He further criticised the reasons cited by the ACC for not holding the tournament in Dubai, stating, "Too hot in Dubai, they said. But it was as hot when the Asia Cup was played there last time in Sep 2022 or when IPL was played there in April 2014 and Sep 2020. Politics over sport. Unforgivable!"
The inclusion of Sri Lanka as co-hosts alongside original hosts Pakistan in a hybrid model was a response to India's refusal to play their Asia Cup matches in Pakistan due to ongoing geopolitical tensions between the two nations. Under this hybrid arrangement, four matches are slated to be played in Pakistan, with the remainder to be held in Sri Lanka.
Comparatively, last year's Asia Cup was conducted in the UAE during a similar time frame but in the T20 format, with matches scheduled in the evening. Notably, the Indian Premier League (IPL) was also successfully staged in the UAE in 2020 and 2021 due to the COVID-19 pandemic.
In the ill-fated match on Saturday, only one innings was possible, with India managing to post a total of 266 runs in 48.5 overs. The match experienced several stoppages during the Indian innings, and even the toss was delayed, further adding to the frustration of cricket fans eager to witness this iconic clash.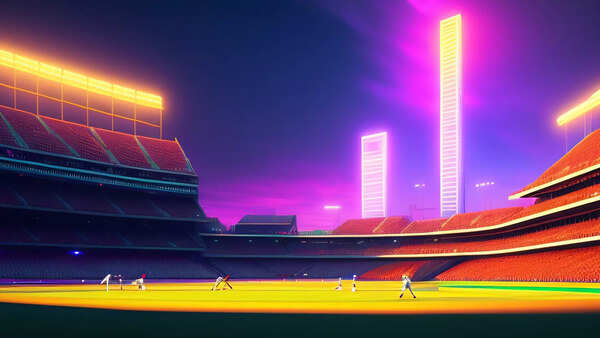 (With inputs from PTI)