NEW DELHI:
Novak Djokovic
continued his scorching performance at the
US Open
, swiftly advancing to the third round by defeating Spain's Bernabe Zapata Miralles in straight sets on Wednesday.
The second-seeded Serbian tennis icon, who is aiming for an unprecedented 24th Grand Slam singles title at this tournament, secured his spot in the round of 32 with a dominant 6-4, 6-1, 6-1 triumph.
Requiring just 1 hour and 59 minutes, Djokovic efficiently dispatched Zapata Miralles, setting up a match against compatriot Laslo Djere on Friday for a berth in the last 16.
Despite facing the challenging hot and humid conditions of the Arthur Ashe Stadium, Djokovic methodically chipped away at Zapata Miralles during a demanding first set. As he settled into his rhythm during the second set, the three-time US Open champion became unstoppable, concluding the match swiftly against his Spanish counterpart.
"I'm still moving pretty well for an old fella," the 36-year-old joked in an on-court interview after his win.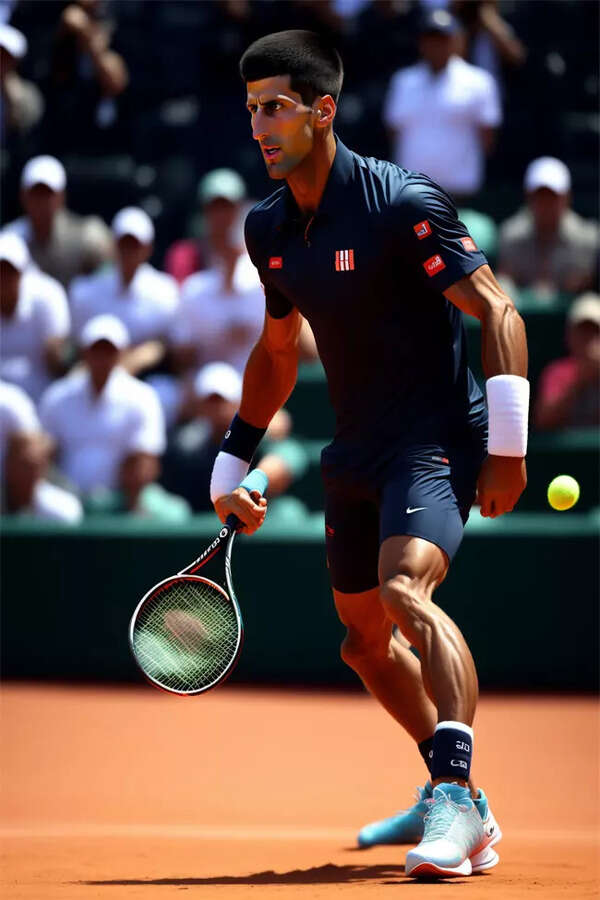 "It was a tough match, especially in the first set. When we had the entire court in shadow, there was a lot of humidity.
"But it's same for both players. I didn't start off the match very well but the second and third sets were a couple of levels higher so I'm very pleased with the way I finished off the match.
"That's why we train several hours a day in humid and hot conditions – trying to get ready for anything that can potentially await you on court. Once you're in the tournament you need to be ready. Even if you think you're not you have to keep telling yourself you are."
Although Djokovic has dropped just 11 games in his two opening matches, the Serbian believes there is plenty of room for improvement as the tournament progresses.
"I still feel I can play better," said Djokovic, who guaranteed he will return to the top of the world rankings with his first round win on Monday.
"But first couple of matches back, straight sets wins — I'm happy to be back.
"At 36 years of age, after 20 years of coming to New York, I still have the hunger to play my best tennis on this court."
(With inputs from AFP)