NEW DELHI: Seasoned Indian pacer
Ishant Sharma
believes that former Indian skipper
MS Dhoni
developed the country's bowlers and gave his successor
Virat Kohli
a "complete" bowling lineup.
From 2007 to 2017, the two-time
World Cup
champion captain led the Indian white-ball teams and then captained the Indian Test team from 2008 to 2014 before handing over the reins to Kohli.
Pacers like Mohammad Shami,
Umesh Yadav
and
Bhuvneshwar Kumar
made their Team India debuts under Dhoni's leadership.
"When Virat was captain, bowling was complete. When we were playing under Mahi bhai, we were in a transition phase. At that time, Shami and Umesh were new, and only I was there. Everyone else would rotate. Bhuvi was also new. There is no match for Mahi bhai as a communicator."
"But, what he did was groom the bowlers and leave them with Virat. Shami and Umesh, over time, became different bowlers, and then, Jasprit Bumrah came in. So, he got a complete package," Ishant said on JioCinema.
He added that skipper Kohli used to identify everyone's traits.
"The best thing he did was identify everyone's traits, that he used to talk about one thing with one person and then let them be."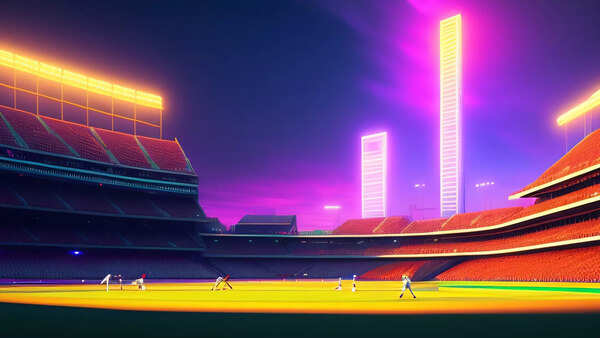 He also revealed how Kohli had set defined roles for every pacer in the group and would give different advice to all, allowing them to flourish, especially in red-ball cricket.
"First thing, he was aggressive. If you're bowling with the new ball, you can concede 25 runs in five overs as long as you take two wickets. The important thing was that he gave everyone defined roles," he divulged.
"He used to tell me, 'You have played enough matches. It's now time for you to step up. Don't bowl thinking you have to bowl in a particular area. Now, you have to find ways of getting wickets'."
"He went to Shami and said, 'I know you can take wickets, but now I need you to bowl consistently. That you can bowl three overs as maidens'."
"He went to Bumrah and said, 'This is your debut. You do what you do, but consistency is most important in Test cricket'. After 2021, I realised he wanted all of us to think out of the box," concluded Ishant.
(With PTI inputs)