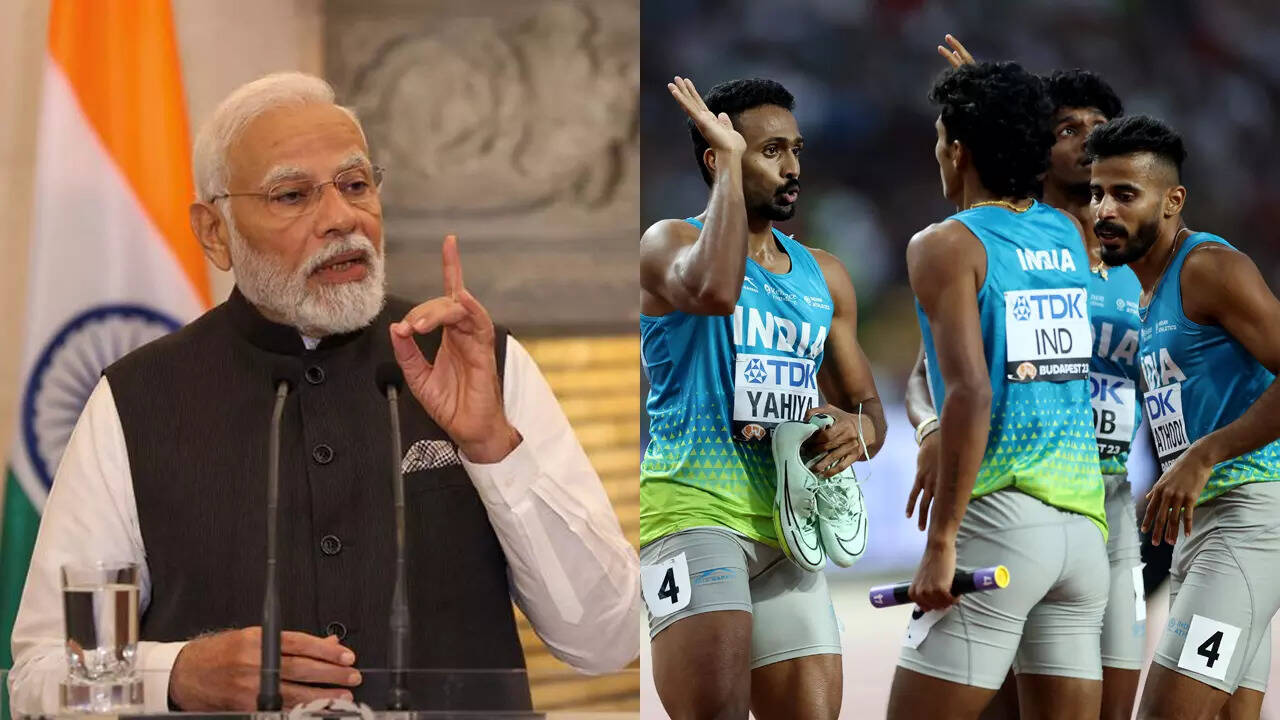 NEW DELHI: Indian Prime Minister
Narendra Modi
on Sunday showered praise on the Indian men's 4x400m relay team for their remarkable performance at the World Athletics Championships in Budapest. The quartet, comprising Muhammed Anas Yahiya, Amoj Jacob, Muhammed Ajmal Variyathodi, and Rajesh Ramesh, shattered the Asian record and secured their place in the final with a stellar second-place finish in their heat.
In a display of exceptional teamwork and speed, the Indian team clocked a time of 2:58.47 in heat number one, following closely behind the USA. This achievement guarantees their participation in the final, which is scheduled for Sunday.
PM Modi took to social media platform X (formerly known as Twitter) to celebrate the team's accomplishment.
"Incredible teamwork at the World Athletics Championships! Anas, Amoj, Rajesh Ramesh and Muhammed Ajmal sprinted into the finals, setting a new Asian Record in the M 4X400m Relay. This will be remembered as a triumphant comeback, truly historical for Indian athletics," PM Modi posted.
The qualification criteria dictated that the top three finishers from each of the two heats, along with the subsequent two fastest times, would advance to the final. The Indian team not only secured a coveted place in the final but also shattered the previous Asian record of 2:59.51, previously held by Japan.
This outstanding accomplishment also eclipsed the national record set in 2021, which stood at 3:00.25.
While the Indian team finished second overall after the two heats, trailing the world record holders USA, they held their own against strong contenders. Notably, they outperformed teams like Great Britain (3rd; 2:59.42) and Jamaica (5th; 2:59.82).