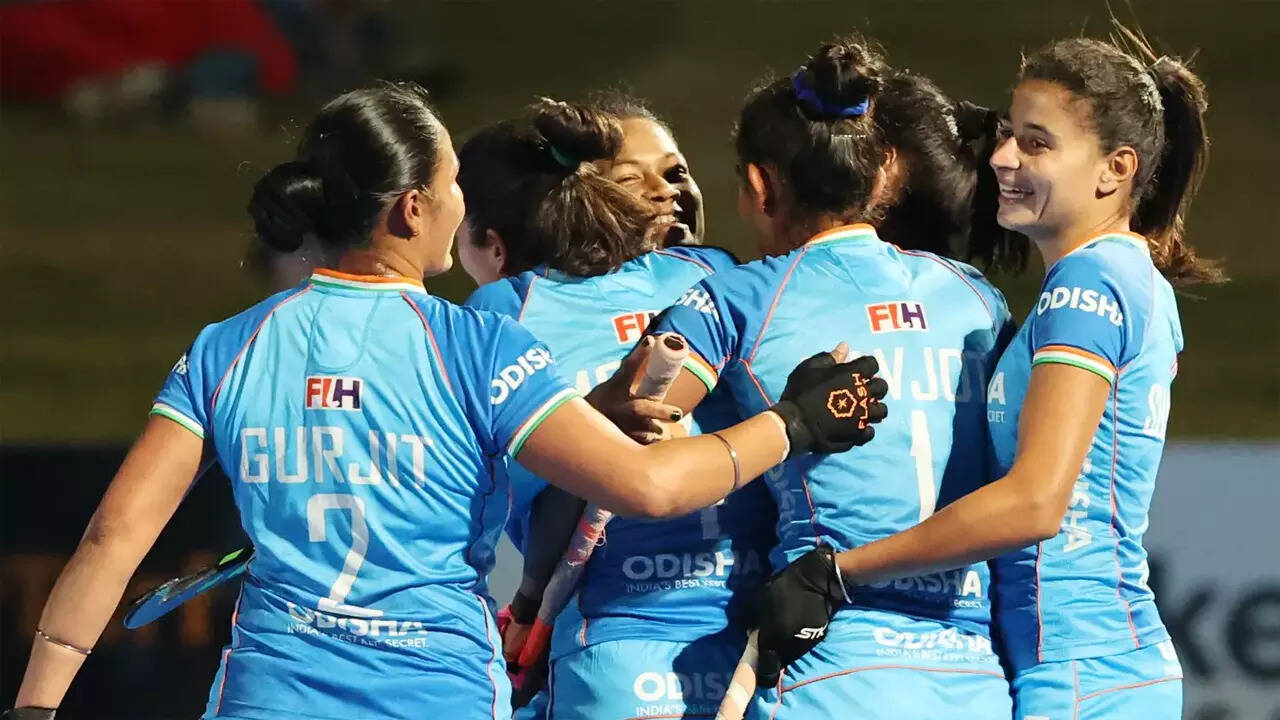 NEW DELHI: Deep Grace Ekka proved crucial for the Indian women's hockey team as she converted a penalty corner, allowing them to rally and secure a 1-1 draw in the third tour game against their Australian counterparts in Adelaide on Sunday.
After Maddison Brooks (25th minute) put the hosts ahead, the visitors made a comeback with Deep Grace Ekka (42nd minute) finding the back of the net to level the score. The result meant that Australia clinched the three-match series 2-0.
India displayed a positive start in the first quarter, maintaining possession and executing well-crafted passes. They also implemented a pressing game to regain possession and earned two penalty corners. Although both teams had opportunities to score, the opening quarter concluded without any goals.
The Indian players showcased excellent ball control and an attacking mindset in the second quarter. However, it was Australia who took the lead when Maddison Brooks capitalized on a quickly taken free hit and found the net with a field goal. With a 1-0 advantage, the hosts entered the half-time break.
The third quarter saw India take control of the tempo, determined to equalize. Their efforts paid off as Deep Grace Ekka successfully converted a penalty corner, leveling the score. Despite continued pressure from the Indian team, neither side managed to find the back of the net in the fourth quarter, with Australia launching an aggressive attack.
The Indian team is set to face Australia A on Thursday, seeking to display their skills and secure a positive result.
(With inputs from PTI)