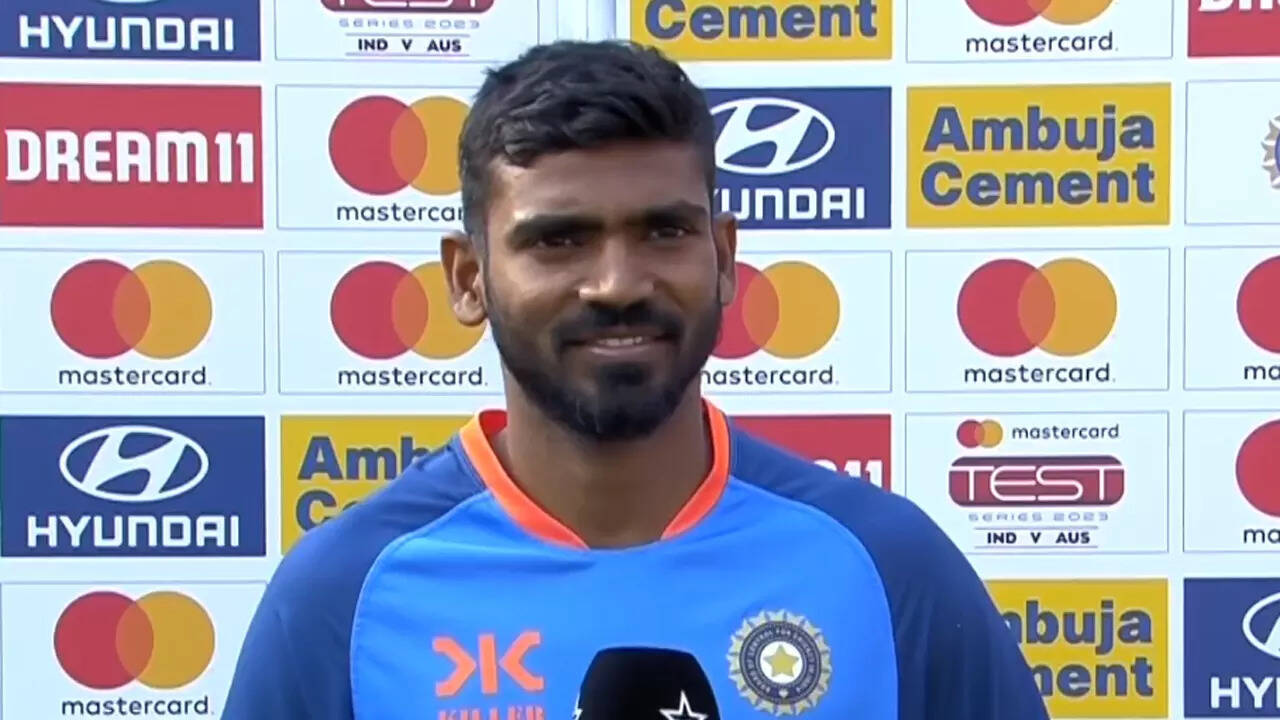 NEW DELHI: The upcoming edition of the
Indian Premier League (IPL), which starts on Friday
, will be a wonderful opportunity of wicketkeeper-batter KS Bharat to showcase his white-ball credentials, according to the former national selection committee chairman and India international MSK Prasad.
"Bharat is a Test cricketer and now he has an opportunity to showcase his talent in white-ball cricket. So, it [IPL 2023] will be a wonderful opportunity for him to do that," Prasad said of the Andhra stumper, who made his Test debut in the recent Border-Gavaskar Trophy against Australia.
"He (Bharat) is there in a good franchise like
Gujarat Titans
, so, it's a good opportunity for him to showcase his talent as a white-ball cricketer, too," Prasad said.
Bharat performed reasonably well in domestic cricket (in white ball), and Prasad said it is a chance for him to deliver again.
1/20
IPL 2023: The captains and their teams
"See, now it is in his hands. So he has done reasonably well in domestic cricket, so in a few opportunities that he got for RCB, he did well. So, this is a wonderful opportunity for him to again deliver in white-ball cricket and put himself in a strong position," he added.
Bharat was drafted into the Test XI after the flamboyant Rishabh Pant was unavailable after being injured in a horrific road mishap late last year.
Speaking about this year's IPL beginning on Friday, Prasad, a Star Sports Telugu commentator, said defending champions Gujarat Titans would be expected to do well though they face a tough challenge.
He also said he expected the MS Dhoni-led Chennai Super Kings to bounce back strongly after a poor run in the 2022 edition.
"Gujarat because it is a young side, it has got a very good balance and it is led by a good captain also. CSK will come back very strong this time. Why, because they have had one of the worst seasons last year. So, they will come back strong and you never know, there are a lot of rumours that this could be Mahi's (Dhoni's) last year or something like that.
"So they will come with two times more vigour and more energy, to give a fitting tribute to what MS has done in the IPL and CSK."
He also said Lucknow Super Giants are a good side and Sunrisers Hyderabad have done a good job by making Aiden Markram the captain and bringing in Mayank Agarwal.
The former stumper said it would be difficult to predict the winner of this year's IPL.
He further said it was good that the tournament was returning to the home and away format.
Asked how much of an impact would the absence of Pant have on Delhi Capitals, Prasad said, "See, generally he is the captain of the side so there will be many plans that are built around him, and there are so many things that happen.
"They'll definitely miss Rishabh Pant, but having said that, you will still have David Warner, and in a way, it may be a blessing in disguise with David Warner, who has already won a title for Sunrisers Hyderabad leading the side," he signed off.
(With inputs from PTI)