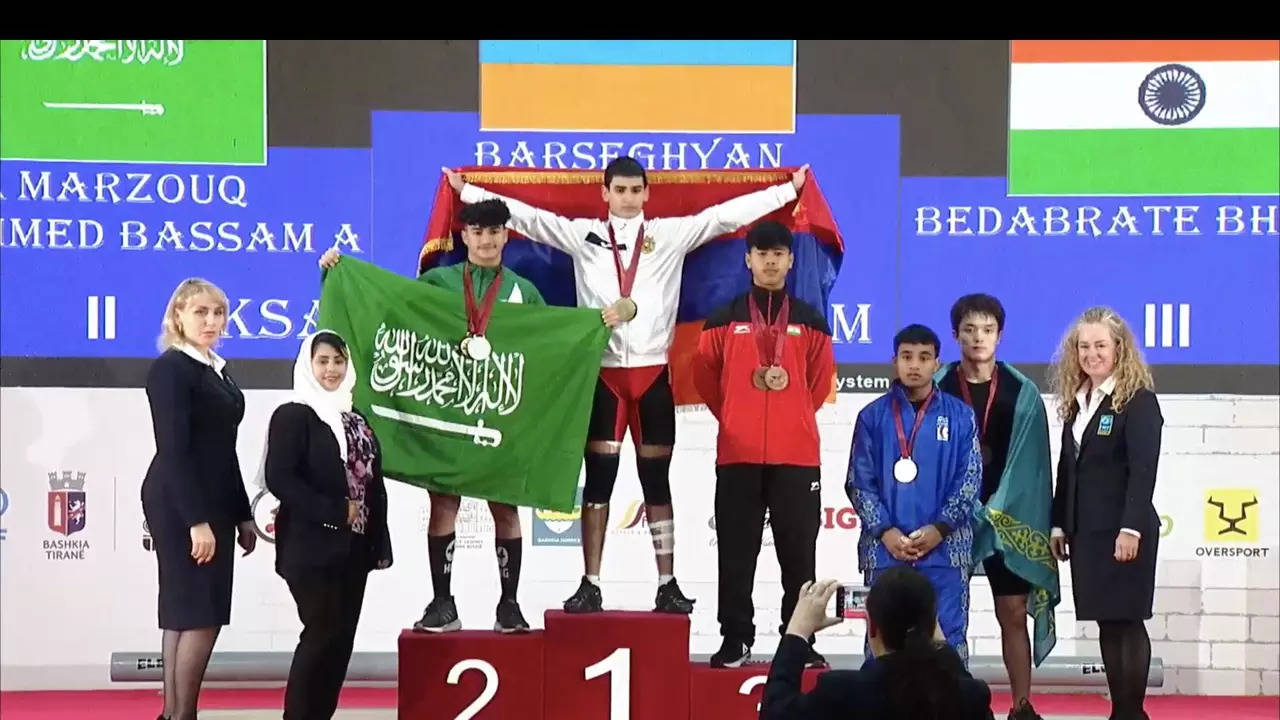 NEW DELHI: Indian weightlifter Bharali Bedabrate clinched the men's 67kg bronze medal at the the IWF World Youth Championships in Durres, Albania.
The 15-year-old lifted a total of 267kg(119kg+148kg) to finish third on Monday night.
Armenia's Seryozha Barseghyan 275kg(128kg+147kg) and Saudi Arabia's Mohammed Al Marzouq 270kg (119kg+148kg) won the gold and silver medals respectively.
Bharali also won a bronze medal in the clean and jerk section with a best lift of 148kg.
Medals are awarded separately for snatch, clean & jerk, and total lift in continental and World Championships, while just one medal for total lift is awarded in the Olympic Games.
Commonwealth Games champion Jeremy Lalrinnunga holds the total (306kg), snatch (140kg) and clean jerk (166kg) youth men's world records in the category.
In the women's 49kg event, Koyel Bar finished ninth with a total lift of 144kg (64kg+80kg).
Mina Santa, who lifted 153kg (70kg+83kg), finished 13th in the women's 55kg event.
Lifters between the age of 13-17 are eligible for youth competitions.