NEW DELHI: Who is the better batsman –
Virat Kohli
or Babar Azam? The debate raged on for a while and ultimately most experts rated Virat higher than Babar, thanks largely to the fact that Virat just has the better numbers and is way ahead of Babar on most of the centuries list.
While the former India captain is second only to
Sachin Tendulkar
on the list of most international centuries, with 75 tons, Babar so far has scored 28 international centuries across formats. But one will have to remember that Virat made his international century in 2008, seven years before Babar got his first Pakistan cap.
Former Pakistan star all-rounder
Abdul Razzaq
spoke to
TimesofIndia.com
recently in an exclusive interview and also rated Virat's fitness higher than that of Babar's.
Razzaq, one of the best all-rounders that Pakistan have produced, played 46 Tests, 265 ODIs, and 32 T20Is for his country between 1996 and 2013. Abdul Razzaq (Twitter Photo)
The dashing hard-hitting all-rounder talked about India vs Pakistan bilateral series, the Virat vs Babar debate, Pakistan players in IPL, Hardik Pandya the all-rounder, and much more…
You have scored 1025 runs and claimed 51 wickets against India across formats. What is your favourite memory of playing vs India?
I have two favourite memories of playing against India. First was the Mohali Test match (in 2005). We were 6 down. Day 4 play was on. And we went on to draw the Test match. Second was the Hobart ODI (Carlton & United Series in 2000) when Pakistan were 160-something in 40 overs. I came in and scored a fifty and helped Pakistan set a good total (262/7) and then took 5 wickets.
These two matches will always be close to my heart. At that time in 2000, the Indian team was very strong. They had all the stars. Tendulkar, Sehwag, Ganguly, Zaheer, and many other big names. We played with them. Of course, there was pressure. Whenever there is India vs Pakistan, there is always pressure.
Apart from India vs Pakistan pressure, there was pressure (on us) from these players too. These players created so much pressure. We would plan on what and how to bowl to Sehwag, and what and how to bowl to Tendulkar. We used to work wholeheartedly and to try and dismiss these two.
You have been a star all-rounder for the Pakistan team. Your take on Hardik Pandya the all-rounder?
My earlier statement on Hardik Pandya was taken the wrong way. I didn't mean it. As a cricketer, I just said there is scope for improvement in him (Pandya). I didn't comment on a player who is from India, England, or Australia. I just said things as a cricketer. If Kapil Dev says that he wants to give advice to Abdul Razzaq, I will take this statement positively.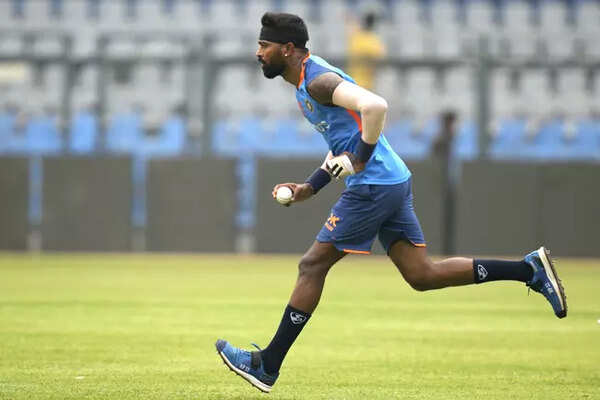 AP Photo
The best part about Hardik is that he is very strong both mentally and physically. He is fit. This drives him forward. He hits the ball cleanly. He takes wickets at crucial junctures. You send him in to bowl, he will take wickets. You send him out to bat and he will score runs for you. He is a match-winner. No one is perfect.
He can work on a couple of things which according to him are areas of improvement – in terms of foot movement, bat movement, and how to judge a delivery before it is bowled. That was what I meant earlier. That was just a statement as a former all-rounder. People took it the wrong way and criticised me as well.
Hardik is a complete allrounder. But no one is perfect. Everyone needs improvement in certain areas. When I was playing, I also lacked certain things. Wasim Akram was the same, Imran Khan was the same, Kapil Dev was the same. But still, we consider them all to be greats of the game.
As someone who has talked about Hardik in the past and has seen his growth, how would you describe the rise and rise of Hardik Pandya?
He is definitely a good cricketer. I really like him. He hits the ball cleanly. He is a very clean hitter. I used to hit the same way that Pandya does. I love his bowling as well. He is an impact player. When you are representing your country, you need to come up with extraordinary performances so that the team starts relying on you.
You can't really mould an effective all-rounder overnight. What does it take to become an impactful all-rounder? Also how much extra pressure does an all-rounder feel vis a vis batters and bowlers?
People often say batting is difficult. I say if batting is difficult, then bowling is difficult too. These are different skills, and both are difficult. Batsman says things are hard for him. Bowler says things are hard for him as well. They both are focusing on one thing at a time. But an all-rounder must deal with both departments. He deals with both batting and bowling without complaining.
An all-rounder needs to work a lot on his physical training. Things can be really tough for an all-rounder. He has to discipline himself or herself and try to achieve perfection in both departments. Being an all-rounder is not easy at all. This is not an overnight journey. This takes a lot of time.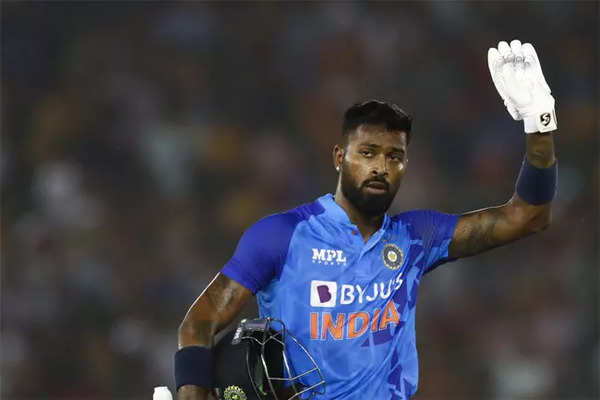 (Photo by Pankaj Nangia/Getty Images)
When a batsman scores 100 or 200, he doesn't have enough energy left. But when an all-rounder scores 100, he should still have energy left to come back and bowl and take wickets for his team.
In India, the IPL has played a big role. This tournament is producing new players. In Pakistan, we have the Pakistan Super League (PSL). The main aim of these leagues is to showcase new talent, nurture them and give them a chance to play for the country, depending on their performances.
We have had star all-rounders like Lance Klusener, Jacques Kallis, Wasim Akram, Chris Gayle, Imran Khan, Kapil Dev. I am hoping we see an all-rounder like them soon.
The next edition of the IPL is now around the corner. We have seen Pakistan players like Sohail Tanvir, Shoaib Akhtar, Shoaib Malik, Umar Gul, Mohammad Hafeez, Mohammad Asif, and more in the IPL in the 2008 edition…
From the cricketing point of view, if we bury the differences, then everything should be open. We want our players to play in the IPL. Indian players should play in the PSL. Cricket will be promoted, people will enjoy seeing Pakistan cricketers in the IPL. This should happen so that the game is promoted.
Your take on India vs Pakistan bilateral series?
If I can make a statement on Hardik Pandya, then obviously I would want that (India vs Pak bilateral cricket series) too. As a sportsman, I have commented on Hardik Pandya. India and Pakistan should play. This brings so much excitement. People enjoy it . Cricket is promoted. There is so much pressure in India vs Pakistan matches. You (cricketers) enjoy it more. The entire world watches you. You can also develop good players with these matches.
During your playing days, which Indian batsmen and bowlers did Pakistan plan for the most?
Virender Sehwag was the most dangerous player. After that Sachin Tendulkar. Pakistan used to plan against Sehwag and Tendulkar. Our plan used to be like – if we get these two wickets – Sehwag and Tendulkar – we will win the match. In bowling, our batsmen used to plan against Zaheer Khan. Irfan Pathan was there too for some time. Harbhajan Singh was there. These were the big names who played big matches and performed for their country.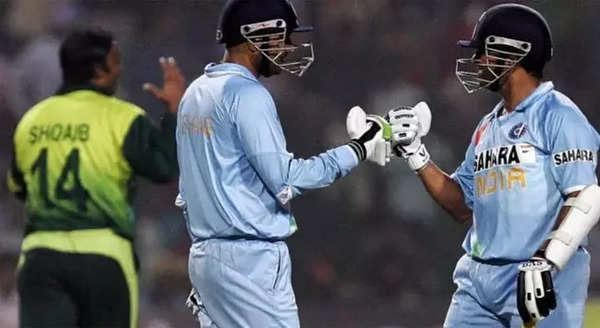 AFP Photo
In the middle order, Yuvraj Singh was the one. Sehwag, Tendulkar, Yuvraj were the big big names. When we dismissed them, we used to say yes, we have taken big wickets today. These were the players Pakistan seriously planned against.
The plan involved how and what to bowl, certain areas to bowl to them in, field setting, and trying different bowlers and deliveries against these batsmen. Similarly, our batsmen planned against bowlers like Zaheer, Harbhajan, and Irfan.
The Virat Kohli vs Babar Azam debate. Your take…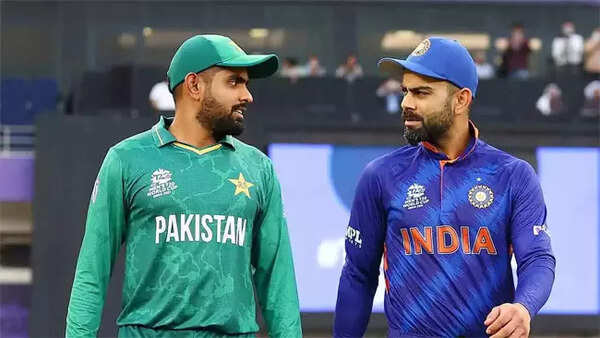 Virat Kohli and Babar Azam (AFP Photo)
Virat is an outstanding and fantastic player. The best part is that he takes his team along. His intent is always positive. He utilises his skills very well. The main thing is that his fitness is world-class. Babar Azam's fitness is not like that of Virat Kohli's. Babar needs to work more on his fitness.
Babar is Pakistan's number one player. Babar is in fact the world number 1 batter (ODIs). Be it in any format of the game, Test, ODI, or T20I, he has been consistently performing well. Every country has one player like them (Virat and Babar). We don't need to compare them. It's like asking, who is better – Kapil Dev or Imran Khan? These comparisons are not good. Kohli is a good player in India. Similarly, Babar Azam is a good player in Pakistan. Kohli is a world-class player, Babar is too. But Kohli's fitness is way better than Babar's.