In the second week of January, the BCCI, while announcing Jasprit Bumrah's sudden withdrawal from the Sri Lanka series, had called it a "precautionary measure" and informed that India's premier pacer needed "some more time to build bowling resilience".
Though there has been no official update on his fitness, those in the know say that Bumrah, who reportedly underwent surgery on his injury-prone lower back recently in New Zealand, might be out of action for most of this year, ruling him out of the Indian Premier League, the World Test Championship final and even the 50-over World Cup in October-November.
The pacer is set to return to India towards the end of the month or in the first week of April. Once back, the Indian team's decision-makers will be assembling at the National Cricket Academy (NCA) to draw an extensive roadmap for Bumrah's comeback, with a medical team set to monitor him closely.
"His back is in a fragile state right now. Besides, last time Bumrah's return was hastened. Since he hadn't fully recovered, he had discomfort while bowling on his return. This time, we are more conservative as a wrong call might even result in a career-threatening injury," said a BCCI official.
There has been a shroud of secrecy over Bumrah's treatment, rehabilitation and recovery. "Not many in the BCCI are aware of his injury. Only VVS Laxman (NCA director) has been assigned to speak to him and the physios. Even the selection committee has been told that they will be informed about Bumrah's actual injury and his rehab details in due course," the official added.
Originally sidelined from the Asia Cup last September, Bumrah was forced to sit out of the T20 World Cup too because of a stress reaction in his back. After undergoing rehabilitation at the NCA, he was supposed to play in the home season that started with the T20s against Sri Lanka. Instead, Bumrah was once again released from the squad after he complained of back pain after bowling three overs in a practice session.
Bumrah was forced to sit out of the T20 World Cup too because of a stress reaction in his back. (File)
Those working with Bumrah have said that this was the stage when they started preparing for the worst. Back injuries, especially stress reactions which aggravate into stress fractures, are the most gruelling ones that a fast bowler can suffer. Going under the knife was a possible line of treatment, but the surgery was said to be tricky. And this is why the NCA consulted specialists from around the world before deciding to send Bumrah to New Zealand.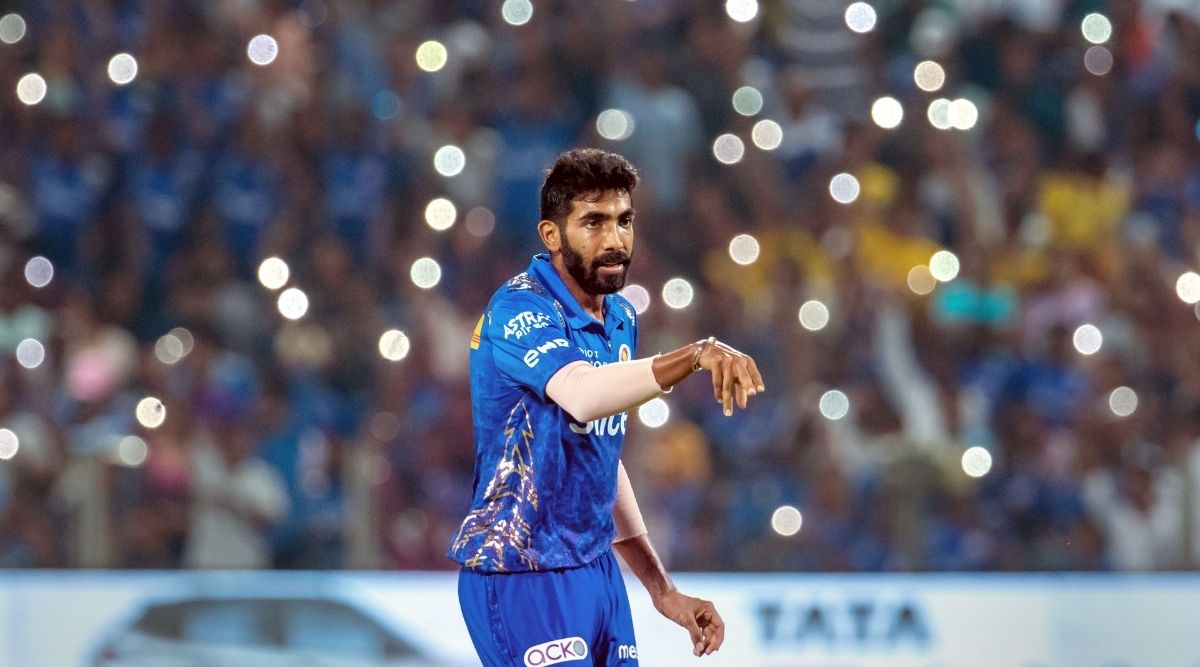 Jasprit Bumrah of Mumbai Indians during IPL. (Source: PTI)
Returning to the field after stress fractures or stress reactions isn't easy since it can force a bowler to overhaul his action – starting from the run-up to the landing and release. Starting from Harvinder Singh in the late 1990s to L Balaji in the mid-2000s, Indian pacers have suffered similar injuries as Bumrah, and both took a long time to make a comeback.
In Balaji's case, it was all the more challenging as he underwent multiple surgeries at the peak of his career and made a successful comeback remodelling his action with the help of former cricketer WV Raman and strength & conditioning coach Ramji Srinivasan.
The greats suffered to
Greg Chappell, who saw pace great Dennis Lillee undergo a surgery for stress fracture in 1973, recollected how it was to see the fiery pacer. "The role of a fast bowler is synonymous with injury and it was when Lillee broke down with stress fractures of his back on the 1973 tour of the West Indies that it really dawned on me how lucky I had been that my father taught me how to bat. Lillee spent six months in a body cast from his waist to his armpits and then another 12 months playing as a batsman in club cricket while he rebuilt his body and his action," Chappell wrote in The Guardian.
According to Ramji, who helped both Harvinder and Balaji charting their rehabilitation programme with Lillee himself as he was part of the MRF Pace Foundation, the rehab period post-surgery becomes all the more critical for Bumrah.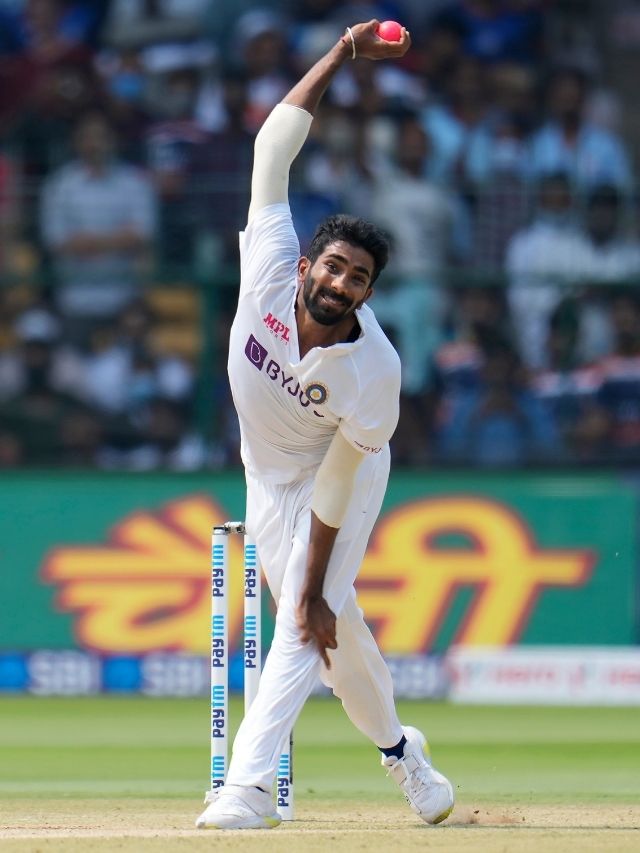 Jasprit Bumrah in action. (File)
"It starts with aqua training because any force you apply on water would be equally dissipated in all directions. The back is a hot spot, and it should not take all the pressure, it should be distributed. In neck-deep water, it starts with walking, then it gradually gets into warm-ups, stretching and knee-lift. And then you break the running stride into multiple parts: take-off, mid-air and landing and see the knee and hip position. All of it would happen in a swimming pool for a month and a half and then it becomes land and water training. The final part would be on land where he can run and start bowling," Ramji said.
Former Pakistan pacer Shoaib Akhtar, who underwent multiple surgeries, spoke to The Indian Express about the mental strain of a serious injury. "Every surgery is traumatised. When the team is playing, you get frustrated sitting out. You keep asking, "why?" because everyone wants to get on the ground and play. The process of rehab is most difficult, those seven-eight months are challenging. Sitting at home and doing nothing is the toughest period for any cricketer. I have gone through so many injuries. One needs family and friends and only players with a big heart will make a comeback," said Akhtar.
Bumrah's struggles with his back started ever since he became an all-format player. Going forward, it remains to be seen how the Indian board manages the bowler with a freak action. "He has a kind of hyperextension in his back," former Australia pacer Brett Lee said. "Bumrah's action is such that he tries to generate extreme pace just off two or three steps. You can't tell an A380 to take off in 10 meters. It would hit a runway. If he can increase his steps, it will ease his back. I hope he will be fine. I had 10 surgeries in my life but I am still able to bowl," Lee said.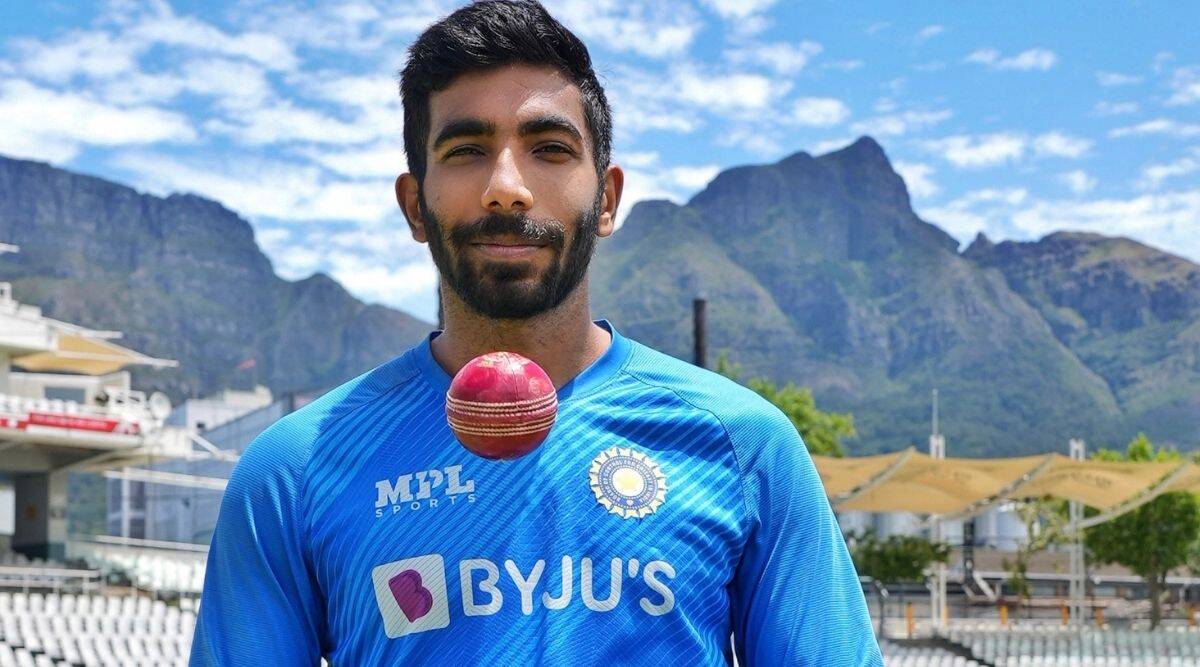 With no Jasprit Bumrah, India's frailties with the ball were laid bare in the series against Australia. (File)
Given how some of the players have suffered recurring injuries, there are concerns regarding Bumrah, especially if one factors in all the setbacks he has suffered to deal with the back injury. But Ramji gives hope.
"For fast bowlers, gluteal muscles, hamstring, calf muscle, shin muscle, ankle are important. If these are strong and stable, they act as shock absorbers and the back won't take the pressure."