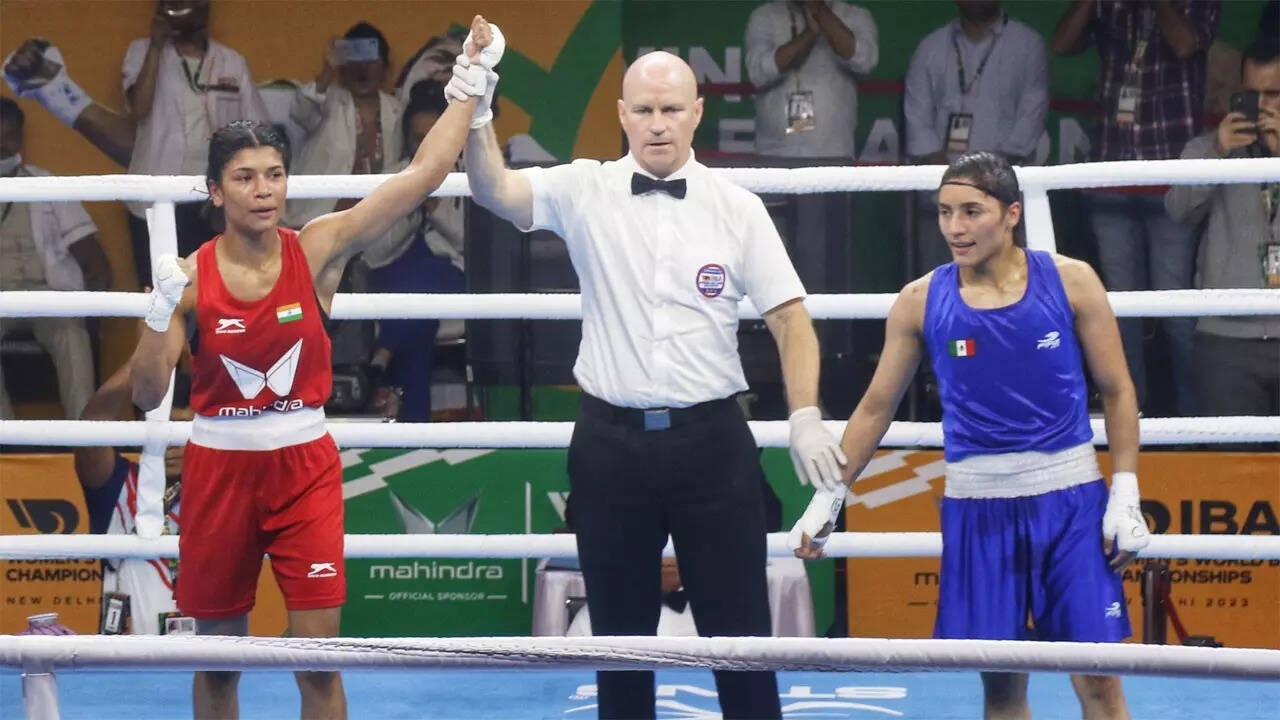 NEW DELHI: Indian boxers continued to rule in the Women's World Boxing Championships as Nitu Ghanghas (48kg) and Manisha Moun (57kg) recorded RSC (referee stops contest) wins to breeze to the quarterfinals of the event on Tuesday.
Commonwealth Games champion Nitu defeated Sumaiya Qosimova of Tajikistan in the round of 16 bout while last year's bronze medallist Manisha emerged victorious against Nur Elif Turhan of Turkey.
Shashi Chopra (63kg) suffered 0-4 defeat at the hands of Mai Kito of Japan to bow out of the tournament. It was the second RSC win in as many bouts for Nitu in the tournament.
Both tried to figure out each other's game, but then connected four straight jabs which forced the referee to give the opponent her first standing count.
Nitu continued her onslaught as she cornered the Tajikistan pugilist and pummelled her with straight jabs.
The referee gave Qosimova her second standing count before calling the contest in the Indian's favour much to the disappointment of her opponent who kept showing the thumbs down gesture when the result was called.
The experienced Manisha used a straight jab followed by a combination of punches to assert her authority. Considerably taller than the Turkish boxer, Manisha used that to her advantage as she unleashed a right and left hook followed by a straight jab.
Turhan looked to attack in the second round after receiving two standing counts in the first three minutes but Manisha continued landing hooks and jabs quite seamlessly.
She kept moving around to dodge her opponent's punches. A flurry of jabs and hooks by Manisha led the referee to stop the contest in favour of the home boxer with only few seconds left for the final bell.
(With PTI Inputs)