NEW DELHI: The world cricket's ecosystem is slowly seeing a paradigm shift towards franchise cricket and the entry of Indian Premier League franchises in the United States through the inaugural edition of Major League Cricket (MLC) could be a significant step in that direction.
With
Kolkata Knight Riders
(Los Angeles),
Chennai Super Kings
(Texas),
Mumbai Indians
(New York) and
Delhi Capitals
(Seattle Orcas) taking ownership or making significant investments in four of the six franchises (the other two being Washington Freedom and San Francisco Unicorns), the cricketing landscape is going to change forever.
Even the two franchises which don't have
IPL
investments are also owned by persons of Indian origin. San Francisco Unicorns' top investors are Venture Capitalists Venky Hariharan and Anand Rajaraman, who have got Australian stateside Victoria on board.
Washington Freedom is owned by Indian American Sanjay Govil along with New South Wales state cricket body from Australia. Not to forget Seattle has Microsoft CEO Satya Nadella as one of the investors.
But the IPL franchises are now expanding their bouquet of teams across leagues in the West Indies, UAE, South Africa and now the US is another untapped market that wasn't being explored for a long time despite the Asian diaspora craving for some regular cricket show at least once a year.
On Monday, early morning India time (Sunday night in Houston), the likes of former Australia captain Aaron Finch (San Francisco), Quinton de Kock (Seattle Orcas), a former South African skipper and even now a batting mainstay, premier pacer Anrich Nortje (Washington), Sri Lanka's top T20 freelancer Wanindu Hasaranga (Washington), dashing all-rounders Mitchell Marsh (Seattle) and Marcus Stoinis (SF Unicorns) are the first lot of quality internationals picked up by 'Draft System', which is a Major League thing.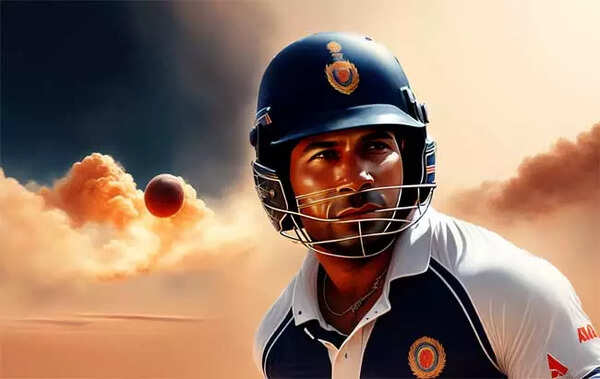 In major US sports like basketball, baseball, there are no auctions held and only the draft picks, and hence that has been followed by Major League Cricket as well.
"A private cricket league in the US is very different from private leagues in, say the UAE or South Africa. But in terms of revenue model, I expect the MLC to be much more successful in coming years," said Hemant Dua, former CEO of erstwhile Delhi Daredevils, who has worked in franchise business model of sport for years.
Dua, then, explained why the USA has potential to be successful.
"Building infrastructure is the least of the problems in the US. Also, the Asian diaspora that (Indians, Bangladeshis, Pakistanis, Sri Lankans) comprises people with more white-collared jobs and more disposable income than the majority of the Asian diaspora in the UAE.
"Plus the UAE league is more dependent on international players but Indians in the US will support their locals too. You need to factor in all these issues. One thing what MLC organisers need to look at is Indian audience timings to garner greater broadcast revenue."
'We might see more retirements in future in India'
The club versus country debate has been raging for some time. The BCCI doesn't allow its active cricketers to play any other leagues apart from IPL but the start of Major League Cricket in the US could see a lot of domestic retirements in India because of the propensity to migrate to the US.
Take the case of Unmukt Chand and Milind Kumar, who have found takers in the inaugural season after chucking their domestic cricket careers in India, which wasn't going anywhere.
"If you are not ensured earning at least 15 crore from IPL in five years, or you aren't a top-line India international with endorsements and Rs 50-crore plus earnings, why would you stay back?" an IPL franchise source told PTI while discussing the possibilities.
"A retirement from all forms of cricket in India opens avenues to play multiple T20 leagues, earn at least 6-8 crore per year for 4-6 months of work and also maintain a fine work-life balance. But, yes, this holds true for only skilled T20 players with no ambitions of playing red-ball cricket and I can vouch, there are many," he added.
While the ICC has already set the next five years' FTP in place after consultation with the various major international cricket boards, the lure of six months of work and six months' leave and plying trade in only private leagues, is a reality that is knocking hard on the establishment's door.
Recently, the custodians of the game, MCC, after its annual meeting stated: "The men's cricket schedule in 2023 is saturated with franchise competitions, which overlay and compete with the ICC Future Tours Programme (FTP) of bilateral international cricket, recently released until 2027. The only gap in the combined schedules this year is in October and November when the ICC Men's Cricket World Cup takes place in India."
The Federation of International Cricketers Association (FICA) had released its annual report a few months back which had stated that around 40 per cent of the current cricketers in the market are freelancers and there are 49 per cent, who are ready to reject central contracts for plying trade in private leagues.
Some interesting days lie ahead for all the stakeholders in world cricket.