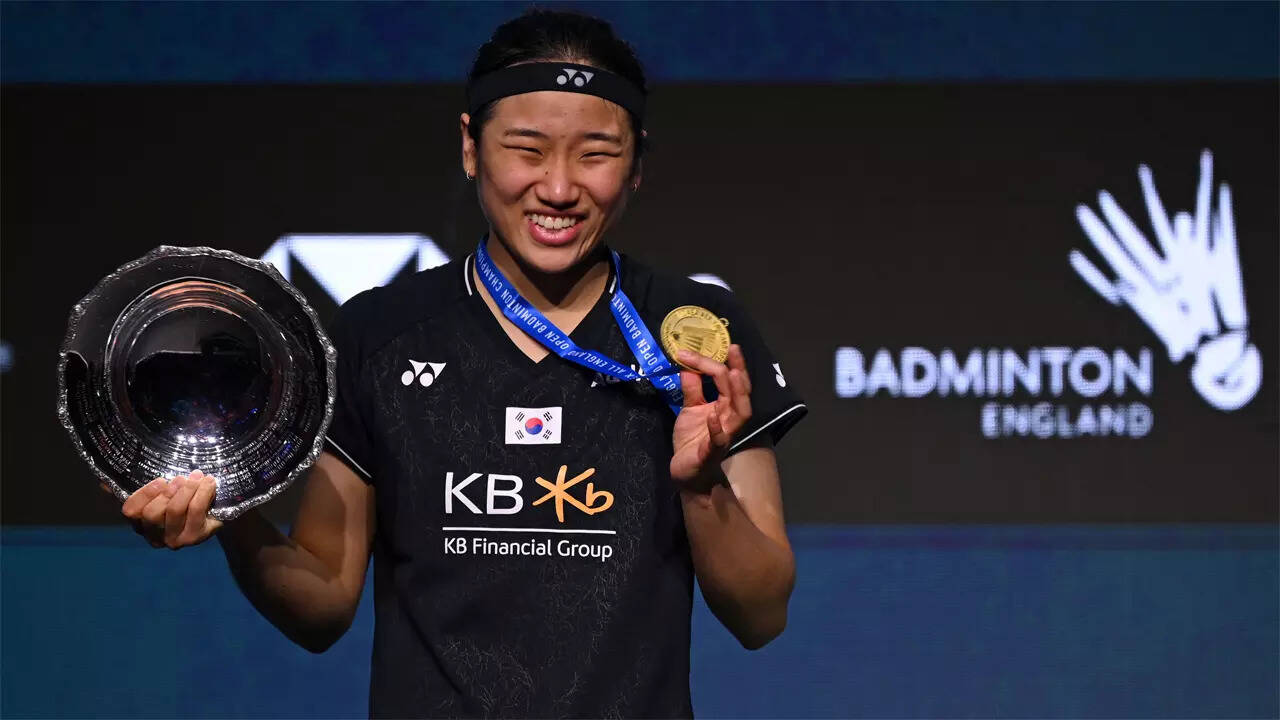 BIRMINGHAM (England): South Korea's An Se Young smashed her way to the women's singles title at the All England Open badminton championships on Sunday, beating Tokyo 2020 Olympics gold medallist Chen Yu Fei of China.
To the thunderous roar of her name, An beat 25-year-old Chen 21-17, 10-21, 21-19 in a battling women's final that at times had Chen on her knees and An skidding across the court on her stomach more than once to make a shot.
"I'm so tremendously happy," said An, 21, who had knocked Tokyo Olympics silver medallist Tai Tzu Ying of Taiwan out in the semi-finals on Saturday.
"Every game that has given me experience has led me to this one… This is a historical moment in my career – this is an opportunity to grow." It was touch-and-go for An in the second half of the final game, with Chen pressing with aggressive smashes and smart backhands.
The All England event, with more than 155 matches and over 50 hours of badminton, contributes towards potential Olympics qualification, with rankings announced on April 30 deciding which players will go to the Paris Games in 2024.
China has dominated Olympic badminton since the sport made its debut at the Games in Barcelona in 1992, with 47 medals including 20 golds.
In an all-South Korean women's doubles match earlier on Sunday, Kim So Yeong and Kong Hee Yong defeated Baek Ha Na and Lee So Hee 21-5, 21-12. China beat South Korea in the mixed doubles final 21-16, 16-21, 21-12.
Later on Sunday, Li Shi Feng will play fellow Chinese shuttler Shi Yu Qi in the men's final.