NEW DELHI: Australia pacer Mitchell Starc has now twice got the better of India top-order batters in the ODI series but skipper
Rohit Sharma
refused it to be a pattern of failure against the left-arm quicks, pointing out that the team has also been troubled by the right-arm fast bowlers.
In the first ODI in Mumbai, Starc ran through India's top order with a three-wicket burst and in the second game in Visakhapatnam, the seamer dismissed India openers Rohit, Shubman Gill and no.4 and 5 batters Suryakumar Yadav and KL Rahul respectively.
The Indian batting order is dominated by right-handers and the likes of left-arm quicks Mohammad Amir, Shaheen Shah Afridi and
Trent Boult
have hurt India badly in the past. But, Rohit said the team management need not look into this as a matter of concern right now.
"When you have a quality bowler in the opposition, he is bound to take wickets. He is trying his best to get your best players out. Whether it's a left-armer or a right-armer, they will get wickets. The right-armers have troubled us as well, nobody talks about it," Rohit told the media after the second ODI here.
"We don't look too much into the left-arm or the right-arm — wickets are wickets. If you lose wickets, it is a concern. We will look into all sorts of things: how we are getting out, what we need to do, how we can come up with better plans, better methods against the seamers."
India did have two left-handers in the batting lineup — Ravindra Jadeja and Axar Patel — who might have been sent up the order to face left-armer Starc but Rohit said such a move could have gone either way.
"In hindsight, if you look at it, it is a possibility. It is a game where something can work for you and something will not. If Jadeja or Axar or any other left-hander would have gone up the order and got out, then things would have been spoken a little differently. That is how this game works, I know that," the captain said.
"When things don't happen, there are a lot of thoughts that can come (in). But we try and get the best players out there in the middle to go and face this challenge. It didn't work out today for us, maybe it won't be the same in Chennai, who knows," he added.
He said that the top order has struggled "a little bit" in just two games.
"You know, the last six ODIs, if I remember a lot of the top order (batsmen) got big runs. When we really need to look into it, we will definitely look into it."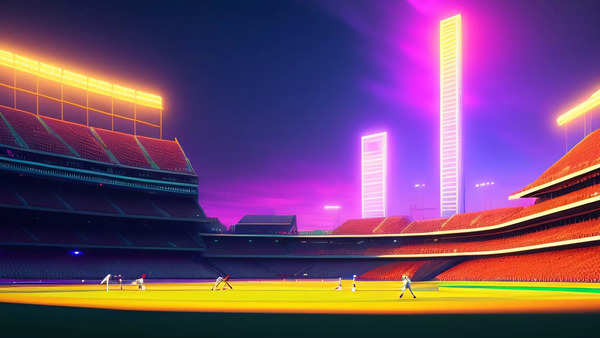 With the series now levelled at 1-1 with one game left to play, the two teams will head to Chennai for the series decider to be played at the M Chinnaswamy Stadium on Tuesday.
(With inputs from PTI)