NEW DELHI: Reigning World Champion Nikhat Zareen started her title defence in style as the ace Indian boxer registered a stunning RSC (referee stops contest) win over Anakhanim Ismayilova of Azerbaijan in the first round of the Women's World Boxing Championships on Thursday.
Home favourite Nikhat, who is unseeded despite being the reigning champion, was on an attacking mode right from the word go as she landed a flurry of combination punches on her opponent in the 50kg category.
Nikhat will next face top seed, 2022 African champion Roumaysa Boualam, in the round of 32.
Nikhat's bout marked the start of the tournament and the 2022 Commonwealth Games gold medallist did not disappoint the fans. She initially took some time to judge her opponent before figuring out the Azerbaijan boxer's game.
.@nikhat_zareen starts with a win 💪🥊Listen In 🗣️🥊 IBA Womens World Boxing Championships🗓 March 15 – 26🇮🇳 New… https://t.co/jfGxbilU44

— Boxing Federation (@BFI_official) 1678957724000
Such was the Indian's domination that the referee had to give Ismayilova the 'count' thrice before stopping the contest in the second round.
"It's not a problem. That's the thing about draws, anyone can get any seeding. It doesn't matter but my draw is good, as the competition goes on I'll get tough opponents," said Nikhat on not being seeded.
"I know that boxer but I haven't played against her. I'm happy that India's first bout started with me and hopefully, I will only end it."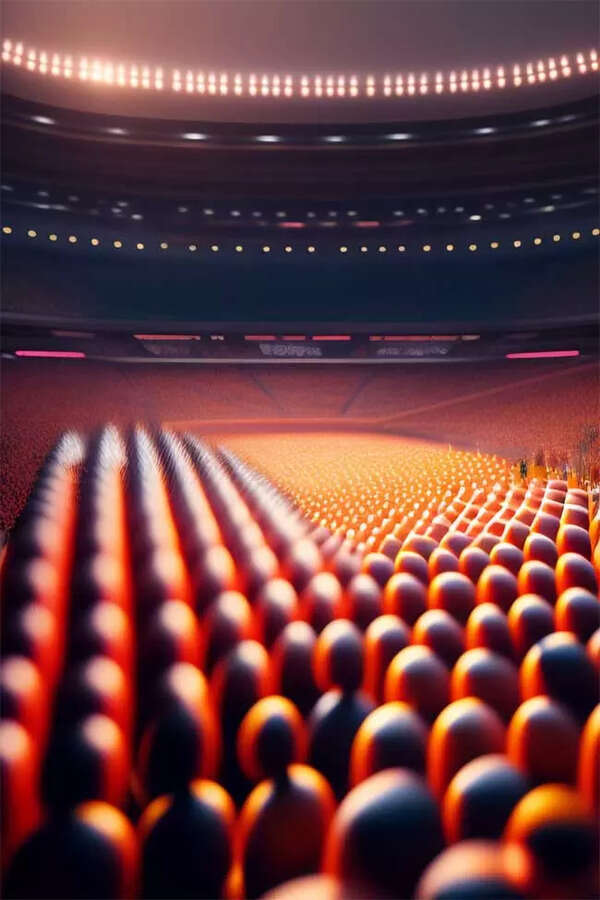 Another Indian boxer Sakshi (52kg) also advanced to the pre-quarterfinals with a 5-0 unanimous decision win over Colombia's Martinez Maria Jose in the first round.
Debutant Sakshi and Jose indulged in a fast-paced bout, where the Indian jabbed her way through.
Perfect start for Sakshi 🫶🇮🇳🥊 IBA Womens World Boxing Championships🗓 March 15 – 26🇮🇳 New Delhi@AjaySingh_SG l… https://t.co/PdvyZej1P2

— Boxing Federation (@BFI_official) 1678959618000
(With PTI inputs)