NEW DELHI: The Indian Premier League has not only helped international cricketers develop strong bonds, the exchange of knowledge amongst the international players, mentors and coaches have been of immense help.
Gone are the days when India and Australia cricketers used to stare, glare and sledge at each other. The just concluded
Border-Gavaskar Trophy series
was one of the friendliest ever held and there were smiles and hugs all around.
One classic example of the
IPL
helping a cricketer develop into a better batsman is Axar Patel.
Former Australian skipper
Ricky Ponting
on Tuesday revealed how "little technical changes" made while playing for Delhi Capitals helped
Axar develop into an effective batter for India.
Ponting is hoping to "get a bit more out of him" when he turns up for Delhi Capitals in this IPL.
Axar (264 runs) impressed during the Border-Gavaskar Test series against Australia,
slamming three half-centuries to emerge as the second highest scorer for India behind
Virat Kohli
(297 runs) from five innings.
"I've known Axar for a long time and he was only a young boy in the squad at Mumbai when I first went there," Ponting told the ICC Review.
"I've known that there's been a certain amount of batting skill there that really, apart from the last couple of years, he hadn't really been showing at IPL level or even at international level.
"There were a few little technique changes that we made with him. We just opened up his hips and his shoulders a little bit. So he was a bit more chest-on towards the right-arm fast bowlers."
The 29-year-old bowling all-rounder did not make his IPL debut for MI in 2013. He flourished during his five-year stint at Kings XI Punjab and emerged as one of the best white-ball performers with some good show for the Delhi Capitals over the last four seasons.
Ponting, who is the coach of Delhi Capitals, said Axar used to struggle against the short ball early in his career.
"If there was ever a weakness in his game, it was the short ball that was sort of directed at his body. The reason that he was a bit weak in that area was he was too side-on, and the ball was always sort of in behind his right shoulder," Ponting said.
"We just tried to open him up a little bit, which gave him a little bit more access to the ball. He's always been a beautiful offside player. You know, his cover driving and cutting is as good as anyone's. And if anything, he was just a little bit too blocked off to be able to score well on the leg side.
"We tweaked a few things there and because he's such a good young person to work with, and he's obviously very talented, so therefore he was a fast learner and was able to pick things up really quickly and change his technique enough to show really, really good improvement really early on."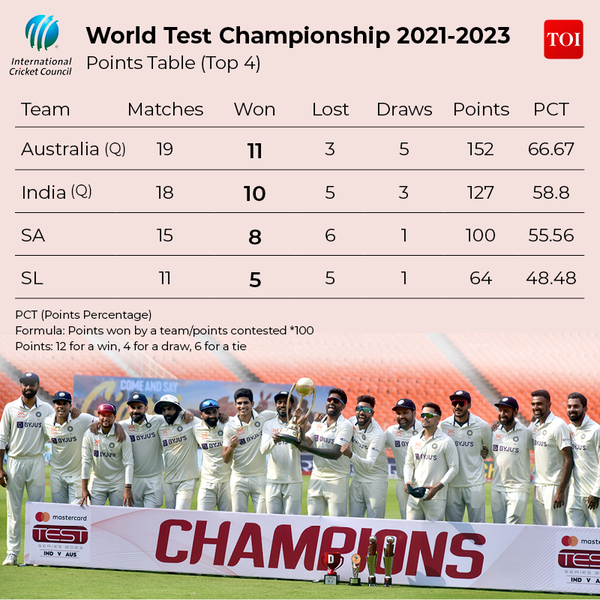 "I want to get a bit more out of him at DC this year"
Impressed with his batting, Ponting wants to promote Axar a little up the order to get more out of him in this IPL.
"I want to get a bit more out of him at the Delhi Capitals this year, that's for sure," Ponting said.
"A few times last year we sort of batted him up a little bit higher. I think he's good enough to bat No.6 probably in an IPL team."
1/9
Clash of Titans: IND-AUS meet in the final of WTC
Ponting also feels Axar is capable of batting at No.6 or No.7 for India in the longest format.
"He's good enough to bat at six or seven in a Test match team as well," he said.
"The higher he bats in first-class cricket, and if he plays some more Test cricket even outside of India, then I think he could hold down a six or seven spot in a Test team as well.
"He's the sort of player that I think could make a lot of first-class hundreds. That's where it's got to start for him, maybe get some support in his state team and maybe bat a little bit up the order there."
(With PTI inputs)
1/12
India win Test series 2-1 after Australia force draw in Ahmedabad