AHMEDABAD: Shreyas Iyer's recurring lower back injury "isn't looking good at the moment", said India captain
Rohit Sharma
, who couldn't set a timeframe on the stylish right-hander's comeback to competitive cricket.
Besides the upcoming three-match ODI series against Australia, Iyer could also miss the
IPL
for
Kolkata Knight Riders
, a franchise he leads in the cash-rich league.
Iyer, who was part of the playing XI, couldn't come out to bat during the Indian innings on the best batting surface after his right lower back problems resurfaced after fielding for more than 167 overs during the Australian innings.
The PTI had reported on Sunday that Iyer is out of the three-match ODI series against Australia, starting March 17 in Mumbai. But going by the latest information received, his participation in the IPL also looks in danger and a call would be taken after talking to a specialist.
"Poor guy… It just was such an unfortunate incident. He had to wait all day to bat and then when the day got over, the issue he had with his back, recurred. He was sent to the hospital to take scans," the skipper sounded a tad dejected when asked about the status of the player's fitness.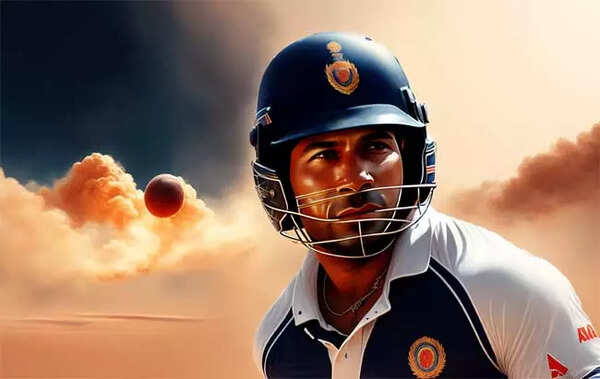 "I don't know the exact report of the scans, but he does not seem to be doing that well. Obviously, that's why he's not present here," Sharma added.
The Indian captain said that he is not sure how long it will take for the dashing batter to be match-fit again.
"So we don't know the exact status of how long he will take to recover or when he will be back. When it happened, it did not look that great. I hope he recovers quickly and comes back and plays again," the skipper said.
Iyer's injury is another example where the National Cricket Academy (NCA) doesn't come out smelling of roses.
After fast bowlers Jasprit Bumrah and Prasidh Krishna — both of whom have had delayed back surgeries — how was Iyer given a go-ahead to directly play a Test match, instead of featuring in the Irani Cup in Gwalior, is a question being asked now.
In case of the Mumbaikar, the previous policy of checking out an unfit player coming back after a rehab at the NCA, in domestic cricket was not followed by the team management headed by Rahul Dravid.
It was in fact Dravid, who as the boss of the NCA had devised the policy in consultation with the erstwhile national selection committee headed by MSK Prasad, that no player who is doing rehab at NCA would come back to international fold without playing at least one domestic match.