NEW DELHI:
Rohit Sharma
, who is just six Tests old as India skipper, says he is still learning as a captain with each passing game and try to keep things very simple instead of doing something which ultimately turns out to absolutely weird.
When was asked to rate his captaincy, Rohit did put things into perspective, especially in Tests, where he had led in only six games (two versus Sri Lanka and four against Australia).
"I am still learning as a captain in every game that I have captained. I have captained a lot in T20 cricket, more than the other formats but Test cricket I am only six matches old in terms of captaincy. I am still learning and guys around me have played a lot of cricket and they are there to help," Rohit told reporters in Ahemdabad on Monday.
So what is his mantra of effective leadership?
"Whenever I lead the team, I try to keep it very simple. That's always been my focus to not try and do something absolutely weird. Just keep it simple because it's a longer version of the game and you need to keep patience.
"You need to be able to make the right decision and for that you need to stay calm on the field. And those are the things I always think of when I am captaining the team. Still, like I said, I am learning about my captaincy. I am enjoying."
The biggest aspect is having support from the dressing room.
"I am quite enjoying this period of me leading the team. There have been some challenges as well. I was challenged as a captain as well and when you are playing a series like this, you are bound to make mistakes.
"I did make some mistakes but that's how you learn and try and not repeat those mistakes again and again. I am still discovering new things about how I want to take the team forward."
Rohit's media interactions are events that should never be missed. His answers are precise, he remains chilled out, and the responses are mixed with a dash of humour.
Having said that, the serious issues are answered with due diligence and even the minutely controversial questions are dead-batted.
When he was asked to analyse India's victory in the series against Australia, he literally brought the house down.
"Chaar Test match. Pura karna hai (analyse) kyaa? Nagpur se yehaan taak. Main toh 3 Test matches se karte aa raha hoon (You want me to analyse again, right from Nagpur to this game. I have been doing that for the last three games)," he said with a deadpan expression and the audience just couldn't help but burst into laughter.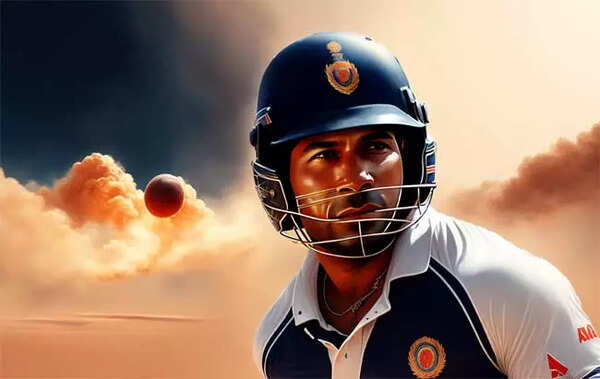 'Virat didn't look at scoreboard and just batted'
Rohit has played so much cricket with Virat Kohli that one won't find a better person than the Indian skipper to explain the mindset of his longtime teammate.
"Look, he played more than 100 Tests, got so many hundreds, for a player like him, it's a few innings here and there. We saw in white ball cricket, we saw in the Asia Cup, he scored that 100 and never looked back. I hope it will be the same with the red ball as well," Rohit said.
So what was Kohli's "process" all about in his knock of 186 here?
"It's about going out there and applying yourself and doing the same things. He (Kohli) did pretty well and he did his own things rather than worrying about the scoreboard and he just batted the way he bats. Usually that's what got him success," he explained.
Rohit was asked by a scribe if Kohli was unwell while batting on the third and fourth day, the reason for the query being a social media post by Kohli's wife Anushka Sharma on his health.
"I don't think he is sick. He was just coughing a little bit. He is not that bad health-wise," Rohit said.
'In four years' time don't know if Jaddu, Ash or I will be around'
Rohit has always retained his sense of humour but he is also very practical about certain aspects of his game and career.
The next Border-Gavaskar Trophy in India is in 2027 (Australia will host in 2025) and the lethal combination of Ravindra Jadeja and Ravichandran Ashwin might not be around in four years' time.
"I don't know honestly if they (Jaddu-Ash) will be around. I don't know if I will be around. Four years is a long time. Honestly, for the sake of Indian cricket, I hope they stay and play a lot of cricket. Both of them are marathon players for us."
Rohit had no hesitation in admitting that Ashwin and Jadeja have been the primary reasons for India's success in the last decade.
"Where we stand today in terms of how we perform in the Indian conditions, a lot of credit goes to them. A large part of our success belongs to those two guys. It's not just for a period of a few years, it's over a decade now. It's a long, long time to keep performing the way these two guys have done for us.
"I can only hope that they continue to play for as long as possible because those shoes will definitely be very, very big to fill."
'Not aware about viral video heckling Shami'
On the first day of the Test match, which was attended by Indian Prime Minister Narendra Modi and his Australian counterpart Anthony Albanese, a video went viral where few spectators were seen calling out pacer Mohammed Shami and chanting 'Jai Shree Ram'.
Rohit said that he wasn't aware about any such incident.
"Absolutely not aware of this. I heard this for the first time and I don't know what's happened there."
(With inputs from PTI)