NEW DELHI: Known for his frank opinions, former India chief coach
Ravi Shastri
has come up with a novel solution to uplift the diminishing popularity of the one-day format by reducing the game into a 40-overs-a-side affair.
With the ODI World Cup in India less than seven months away, Shastri feels this is the right time to give it a try, giving the ODIs a fresh lease of life.
"For one-day cricket to survive, I think it should be reduced to 40-over games in future," said the former India captain on the Day 4 of the fourth India-Australia Test in Ahmedabad on Sunday.
Shastri said the game should address the reducing attention span of spectators and pointed out that when the Kapil Dev-led India won the ODI
World Cup
in 1983, it was a 60-over-a-side tournament before it was reduced to a 50-over affair.
"The reason I say this is because when we won the World Cup in 1983, it was a 60-over (a side) game. Then the attention span of the people diminished and it became a 50-over game. I think the time has come for it to become a 40-over game. Evolve with the times. Reduce the format," added Shastri.
While Shastri's logic about attention span is justified, once the World Cup moved to the sub-continent in 1987, it wasn't possible to hold matches over 120-over duration with two breaks — lunch and tea like it happened during the first three editions in England.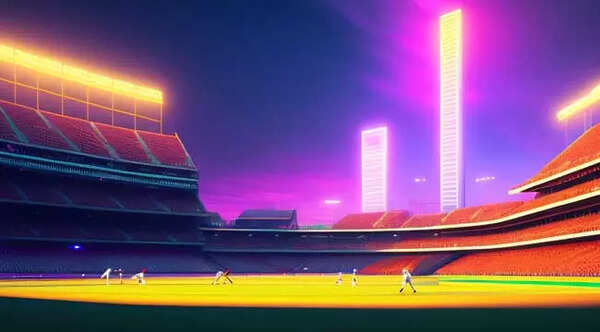 The legendary cricketer said that the T20 format will continue to bring big bucks into the game, though he made his displeasure known for bilateral T20I series, saying they "should be reduced".
Shastri is also a big advocate of reducing the number of bilateral series.
"T20 format I think is the key. It is the injection the game needs to evolve. It's the cash cow for the sport. But I think there also the bilaterals (series) should be reduced. There are enough domestic leagues around the world that promote the T20 game.
"We should let those leagues happen and then have a World Cup, just in between. Very few bilaterals, if needed before a World Cup or something of that sort. Then you can sustain all three formats," added Shastri.
The former player added that Test cricket will continue to enjoy its pride of place as it was the "real thing".
"Test cricket will remain Test cricket and it should be given paramount importance. It's the real thing. I think there's a place for all formats within India. Especially in the subcontinent. Especially in places like Australia."
India cricketer Dinesh Karthik also said the ODI format was losing its charm and that the World Cup in India in October-November this year could be the last edition.
"ODI format has lost its charm. We may see the last World Cup later this year or maybe one more after that. People wants to see Test cricket, which is the truest form of cricket and T20 for entertainment," said Karthik.
He added that with so much of cricket happening around the world to go with the mushrooming domestic T20 leagues, the ODI format had been caught in "no man's land".
"Test cricket is like art movies and T20 is commercial cinema. ODIs are present in no man's land. Take the example of Ben Stokes, the best all-rounder of the current times saying he is done with ODI cricket.
"There is a fact that with a T20 World Cup scheduled every two years, countries will not be playing bilateral series anymore. There won't be enough ODI matches."
(With inputs from PTI)