True greatness, wrote Samuel Butler in his celebrated novel The Way of All Flesh, wears an invisible cloak.
That is the impression Ellyse Perry gives, too. She is so self-effacing, you won't feel you are talking to the woman who has been described as the greatest female cricketer of all time by another great herself, Charlotte Edwards.
Take, for instance, the manner in which Perry speaks about the stunning boundary-line save she made against India in a crunch situation during Australia's T20 World Cup semifinal at Cape Town last month. India needed 18 runs off nine balls when Sneh Rana swept Jess Jonassen and four runs looked inevitable. But, from almost out of nowhere, Perry appeared in the frame, made a full-length dive, and flicked the ball back in, reminding you of a certain Jonty Rhodes.
It will remain one of the best pieces of fielding — by a cricketer male or female — you are likely to see for quite some time. Australia went on to win the match by five runs, and three days later, Perry lifted her eighth World Cup.
"I don't think it was that special," says Perry, during an interview with The Hindu at Mumbai's Taj Lands End, when asked about her special boundary-rope act. She would rather talk about how incredible that semifinal against India was.
Sporting savant
Incredible is also a word you would think of to describe Perry's career in sport. In sport, not just cricket.
She has played in a FIFA Women's Football World Cup, in 2011 in Germany. The goal she scored for Australia against Sweden — she got the ball to swerve into the top corner of the net from the edge of the box — is a reminder of what she could have achieved on a football field. She was 20 then.
At that time, she was very much a double international. She had made her debut for Australia both in cricket and football at the age of 16.
Though she continued to play both sports for several years, she eventually had to make a choice. She chose cricket.
That was perhaps the right thing to do: Australia isn't among the world's very best in women's football — its current FIFA ranking is 12 — whereas its cricket team is almost invincible.
Perry has been one of the key reasons for that. She had begun her career as a likely successor to Cathryn Fitzpatrick, who inspired many women, including India's Jhulan Goswami, to bowl quick. But she evolved into a genuine all-rounder.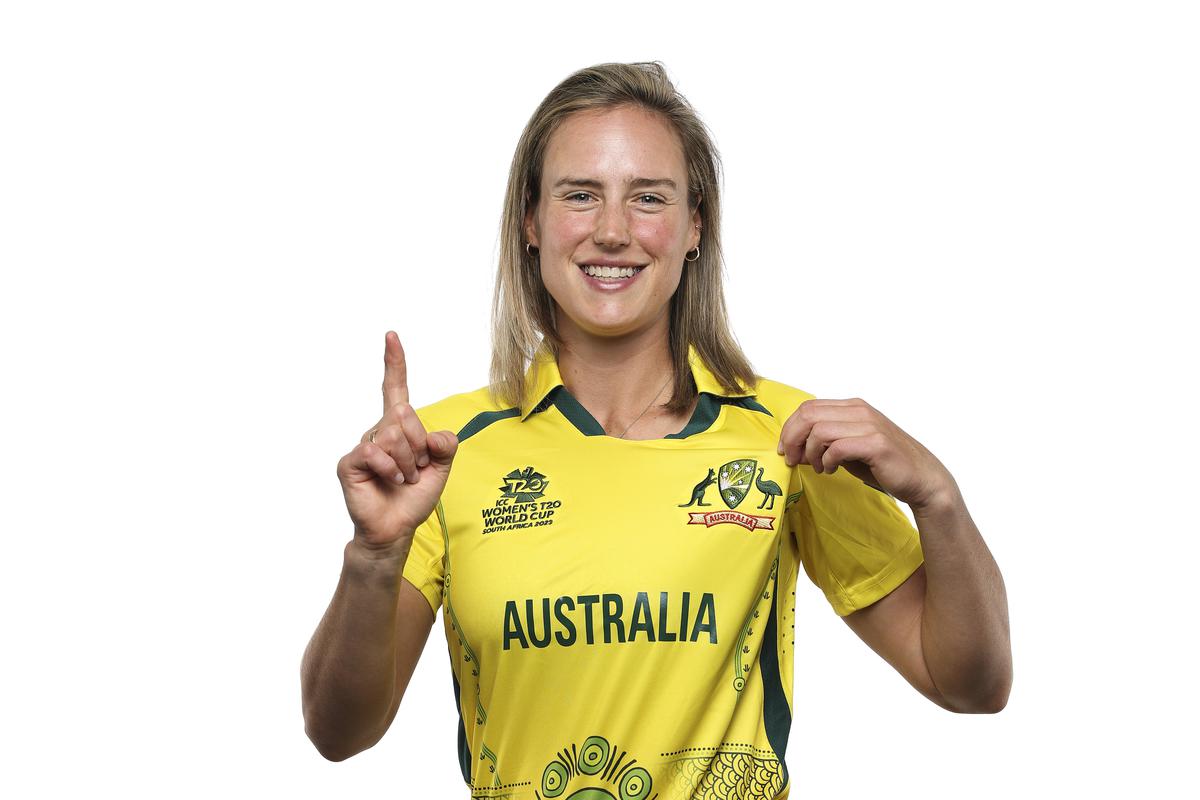 Perry has taken 283 wickets in international white-ball cricket. One of her best spells came while carrying an ankle injury. In the final of the 2013 World Cup against the West Indies at Brabourne Stadium in Mumbai, she had to stop twice in her run-up while bowling her first over.
Team player
Australia had taken a risk in selecting her and she wasn't going to let her team down. She didn't. She returned figures of three for 19 from her 10 overs to emerge as 'Australia's limping hero' of that World Cup triumph.
She had done her bit with the bat too in that match, with an unbeaten 25 off 22 balls. She now averages close to 50 in ODIs and more than 30 in T20Is.
Her Test batting average is a shade over 75, but she is quick to remind you that she has played only 10 Tests. She has struck two hundreds in them, however, including an unbeaten 213 in the Day/Night Ashes Test at North Sydney Oval in 2017 — the third-highest score in Women's Tests.
Her 374-ball innings came after she had opened the bowling and claimed three for 59 in 21 overs. It is a pity that female cricketers get to play in so few Tests. Perry, with her technique, temperament and spirit, would have thrived in the most testing of cricket's formats.
"I guess the landscape of women's cricket is like that at the moment — few Test matches," she says. "But the introduction of multi-format series is a great thing. Last year we had a Day/Night Test against India back home and I think we are having one in India. That is going to provide a platform to play more Test cricket. And if you look at the evolution in the men's game, I think there will be more and more Tests for women too."
Perry says she relishes playing all forms of the game. Three months ago, on Australia's tour of India for a T20I series ahead of the World Cup, she showed how much she had worked on her batting for the shortest format.
She was coming back into the Australian T20 team after a gap of more than a year. In back-to-back matches on the very ground that witnessed her heroics in the 50-over World Cup final nine years ago, she slammed a 47-ball 75 and a 42-ball 72 not out.
But after being named the player of the match for the first knock, the typically modest Perry waxed eloquent on the batting of teammate Grace Harris, who had clobbered an 18-ball 41.
Australia's invincibles
Harris is one of several match-winners in Australia's line-up. What makes this Australian women's team so strong?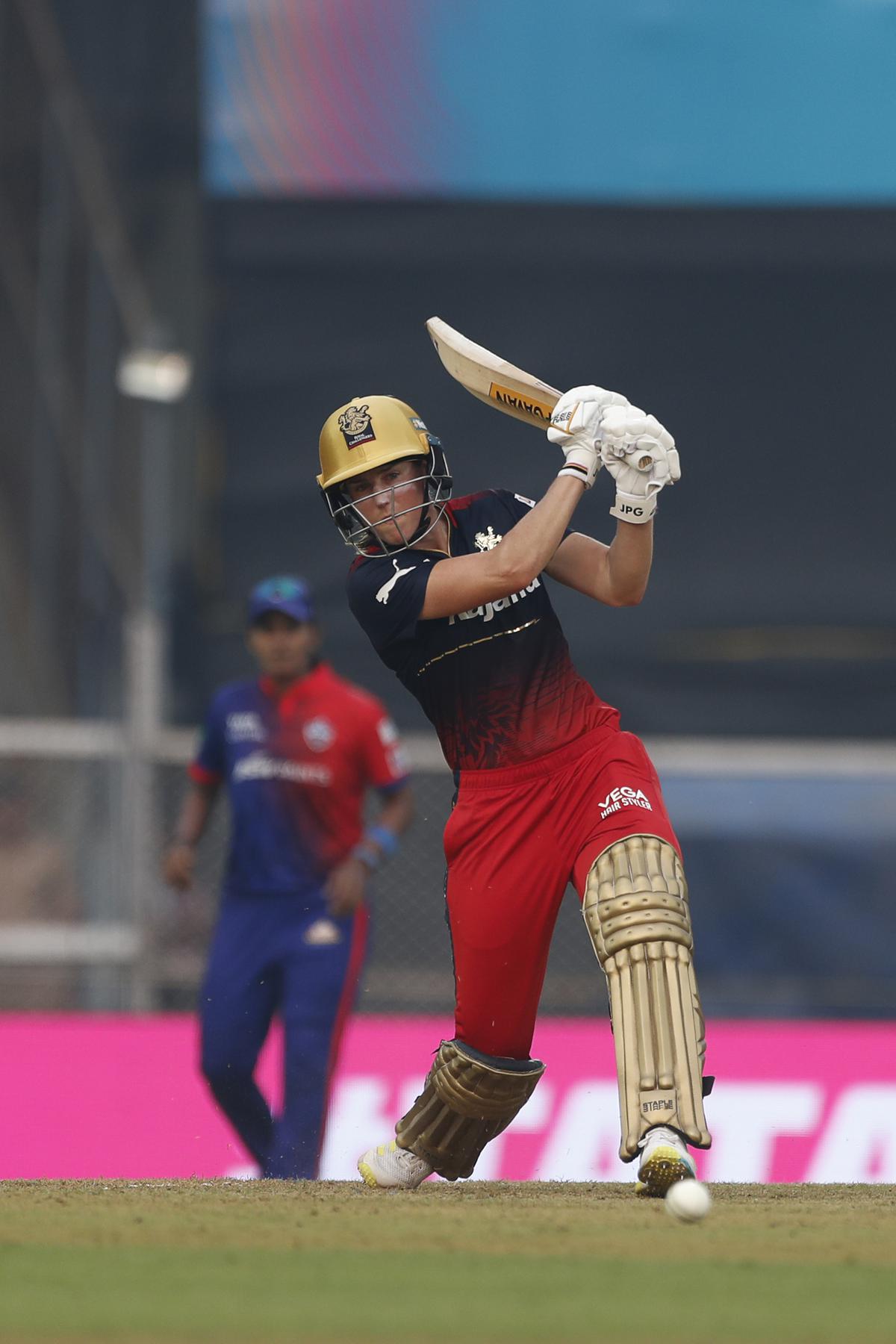 "We have been fortunate to play in an era of great players," Perry says. "We have always wanted to progress and evolve. We have an organisation in Cricket Australia that has provided us that opportunity."
She believes the WBBL, Australia's pioneering women's T20 league, has also played a significant role. "It has unearthed so many great players," she says. "Ashleigh Gardner is a great example of that."
Gardner was bought for ₹3.2 crore by Gujarat Giants at the auction for the inaugural edition of the Women's Premier League. Perry was signed up by Royal Challengers Bangalore.
She thinks the WPL is a phenomenal tournament. "RCB has assembled an excellent squad, but the other teams look strong too," she says. "I think the WPL is unrivalled by any other women's competition in the world. It is going to have a huge impact, particularly on Indian cricket."
Does she miss football?
"No, I don't," she says, flashing that charming smile of hers. "I loved playing football and it was an amazing opportunity to do that. And it helped me as an athlete in general."
She also used to play a bit of tennis and was into athletics as well. "In athletics, I ran 400m, did some hurdles and long jump," she says. "I think it is important for all the girls to play as many sports as possible and not specialise. There are lots of benefits to it."
She is proof of that, isn't she?