Prime Minister Narendra Modi and his Australian counterpart Anthony Albanese on March 9 morning reached the Narendra Modi stadium in Ahmedabd and took a round of the massive sports arena on a golf car before the start of the fourth Test match between India and Australia.
Mr. Modi and Mr. Albanese presented Test caps to their respective team captains Rohit Sharma and Steve Smith.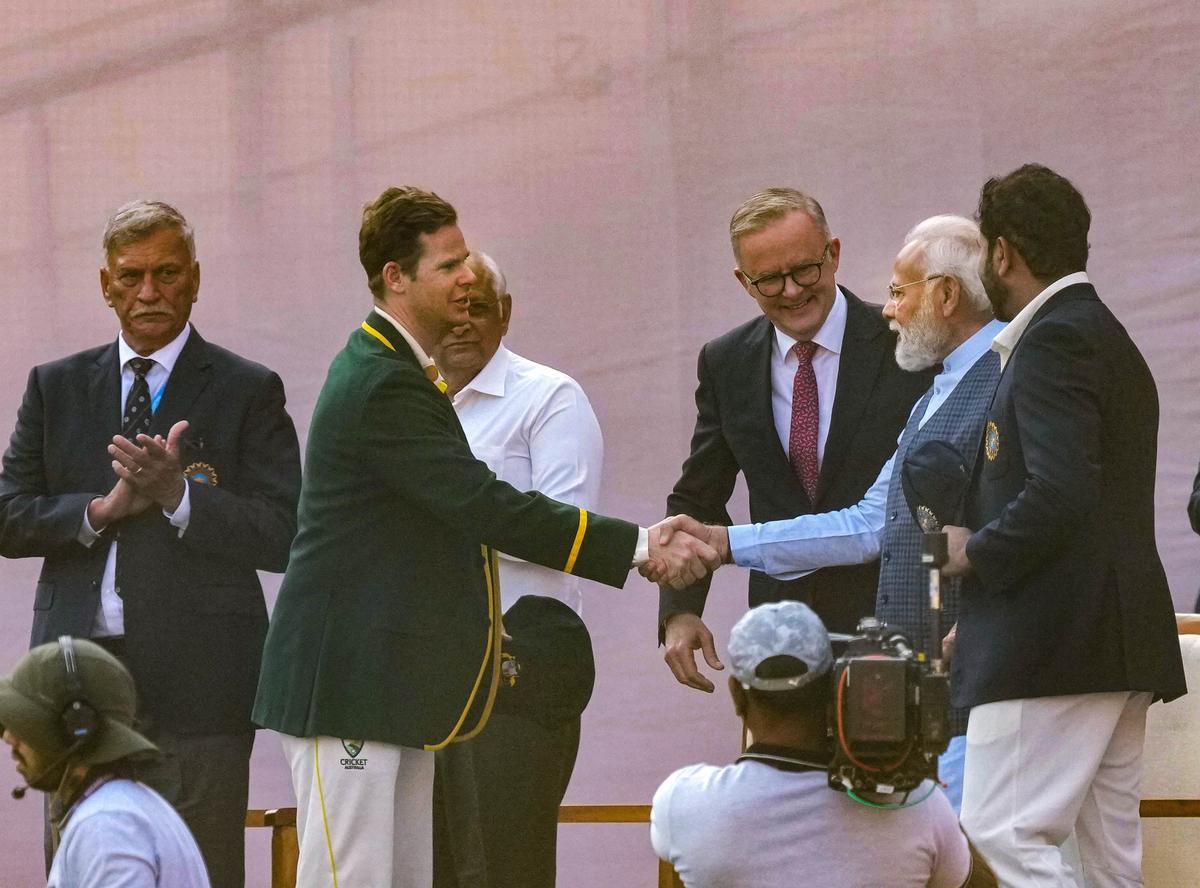 The round of the playing turf on a golf car by the two dignitaries was applauded by the thousands of spectators who had already taken their seats in the world's largest cricket stadium.
Mr. Modi and Mr. Albanese met players from both sides and stood along side them when the national anthems of India and Australia were sung.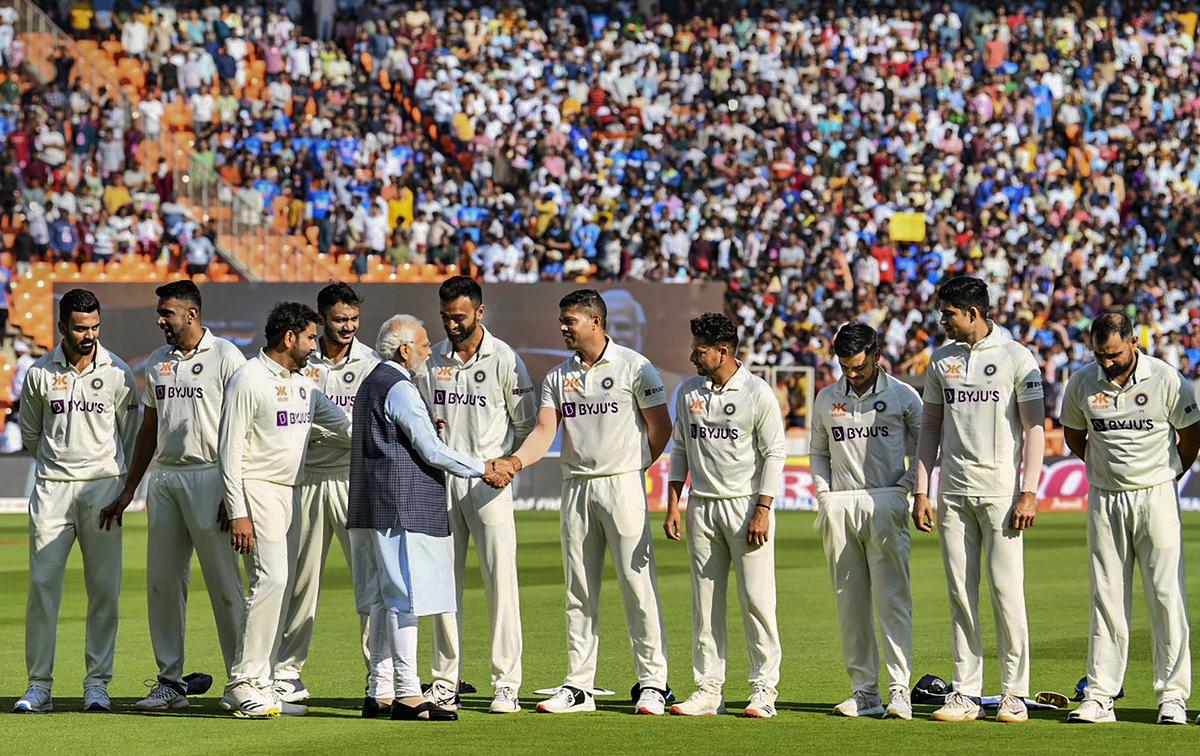 The two PMs also visited the 'Hall of Fame' museum at the Narendra Modi stadium.
The crowd had started assembling from different parts of the State since early morning, most of them carrying the Tricolour and sporting face paint.
Vendors selling India t-shirts and other items for match day soon ran out of stock.
"We came here to watch PM Modi. He is our lucky charm and his presence will turn the tide in the favour of India in this Test match. Modi hai to mumkin hai," a fan said.
"My entire family are fans of cricket. We never miss a match in any stadium in Gujarat. Seeing so many people, I am sure the Indian team will be motivated," said Rakesh Desai, who had travelled with his kin all the way from Surat for the match.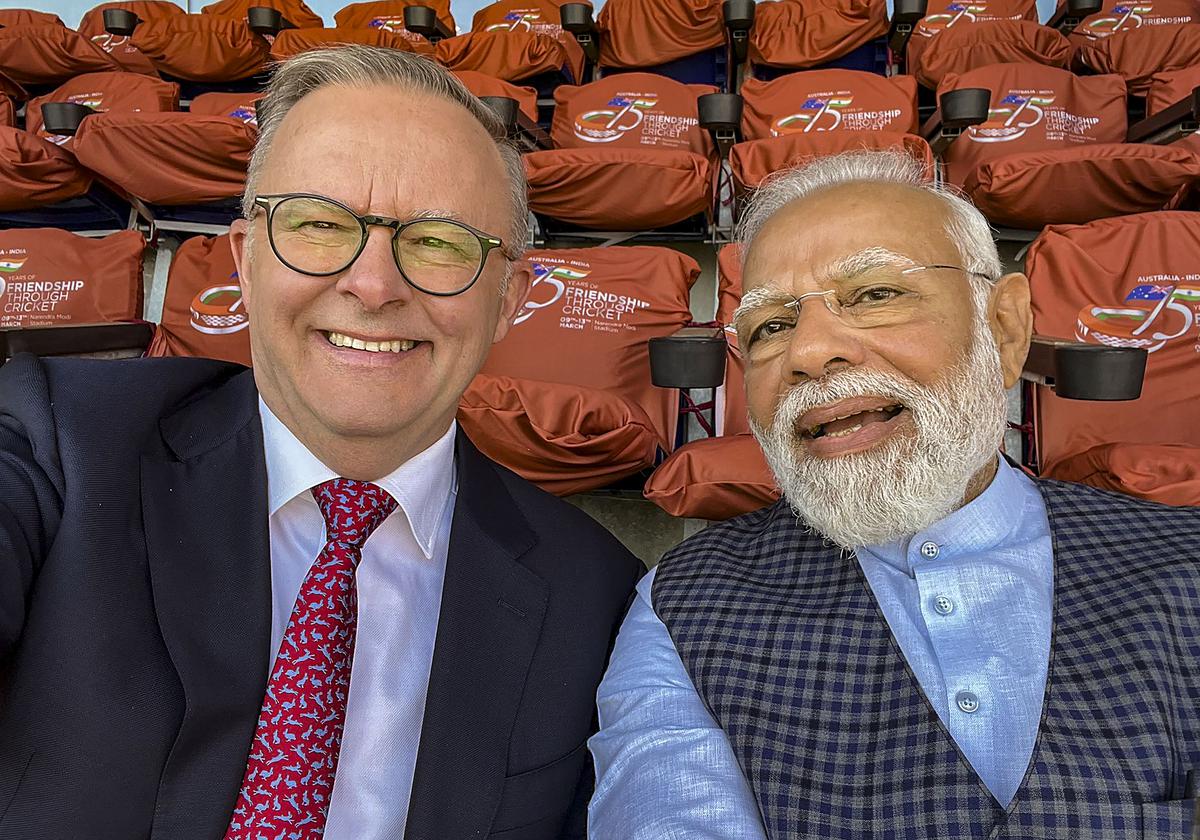 Sources said the ruling Bharatiya Janata Party (BJP) had arranged a large number of passes for the match and had distributed it to people. Several of them left after spending some time at the stadium.
Mr. Albanese arrived in Ahmedabad on March 8 and attended some programmes, while Mr. Modi reached the State late last night.
India lead the four match series 2-1. Australian captain Steve Smith won the toss and opted to bat in the series-deciding fourth Test in Ahmedabad.