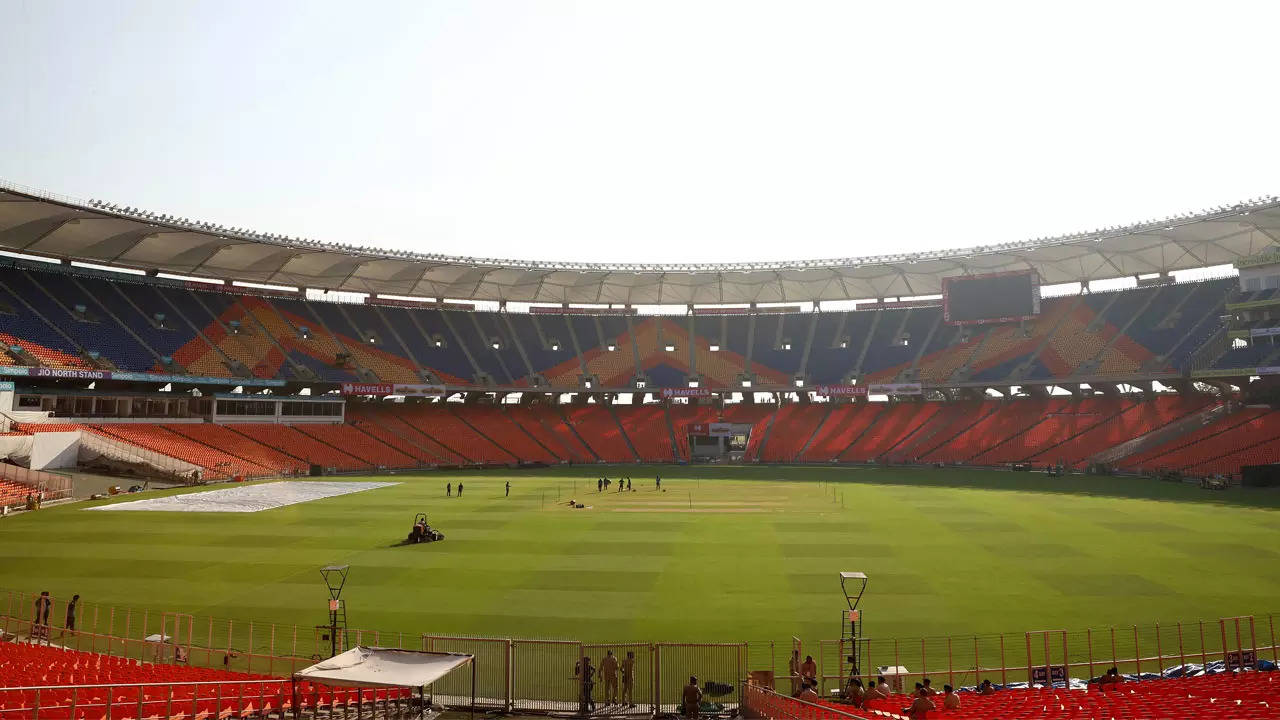 AHMEDABAD: India will host Australia from Thursday at the biggest cricket stadium in the world for the fourth and final Test.
Prime ministers Narendra Modi and
Anthony Albanese
will be in attendance, with huge billboards of the pair erected at the ground.
Here's an in-depth look at the Narendra Modi Stadium in Ahmedabad, where a bumper crowd is expected:
The stadium has a capacity of 132,000. It has never been full for cricket, but it set a record for a cricket match in May last year when 104,859 saw the Indian Premier League final between Gujarat Titans and Rajasthan Royals. The stadium is in the western state of Gujarat.
It is named after the current Indian prime minister, who will be there on Thursday with his Australian counterpart for the first day. The stadium was built in 1982 but then reconstructed, enlarged and renamed several times. It opened in its current form in 2020 but crowds were initially restricted because of the Covid pandemic.
The latest rebuild of the circular venue cost an estimated $100 million and provides unobstructed views from every seat. There are two tiers, with the top of the upper tier under cover, and seats are in the blue and saffron of the Indian team. The site includes an Olympic-sized swimming pool as part of a multisports complex. There are 76 corporate boxes.
The latest incarnation of the stadium hosted a rally in 2020 for then-US president
Donald Trump
. An estimated 100,000 were in attendance as Trump emerged in the sweltering stadium, to the strains of the Village People's "Macho Man", as Modi went all out to welcome the US leader to his home state.
Organisers have not said how many tickets have been sold, but Australia's players are relishing the prospect of what could be a crowd of more than 100,000. "It's a good chance it will be a pretty cool atmosphere," stand-in skipper Steve Smith said. "Lots of guys haven't seen the stadium before, they all walked in today and it's huge — it holds 130,000 — if we get somewhere up around that number, it will be unbelievable, the atmosphere."