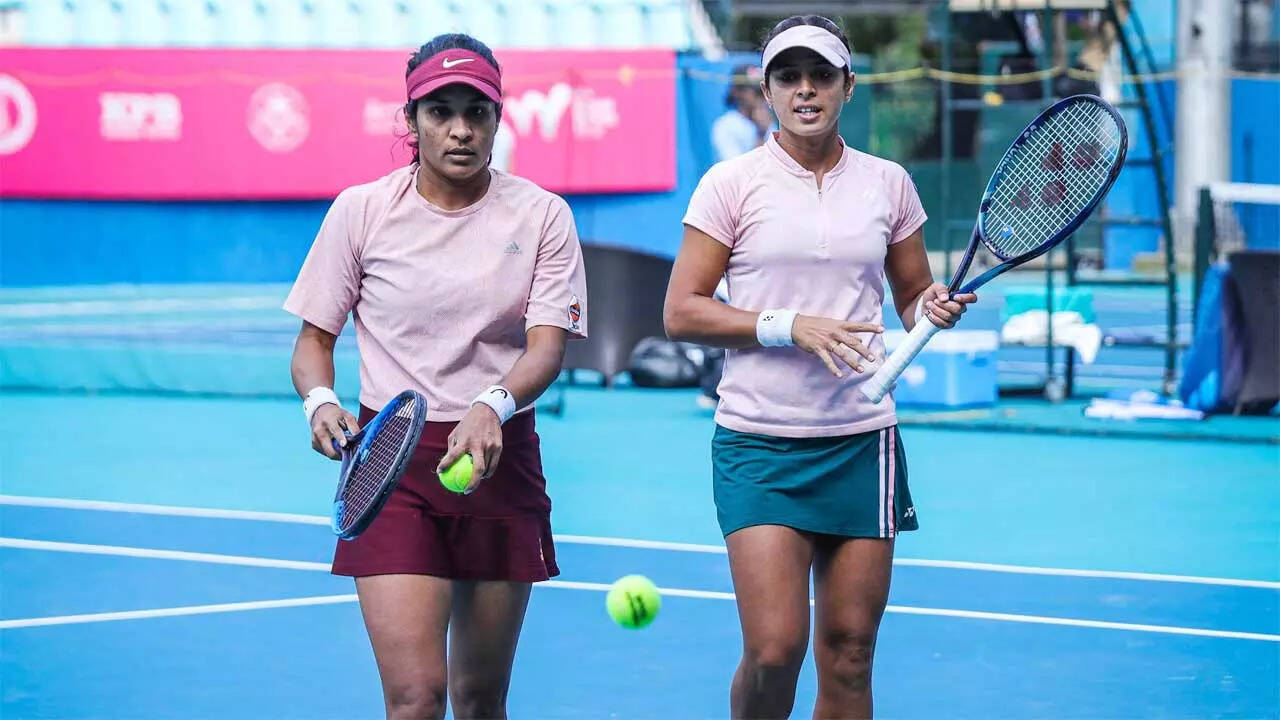 NEW DELHI: Indian pair of Ankita Raina and Prarthana Thombare battled hard to register an impressive come-from-behind victory to enter the doubles quarter-finals of the $40K ITF Women's Open at the KSLTA Stadium in Bengaluru on Tuesday.
The No. 2 seeded duo got the better of the wildcard Indo-German pair of Sharmada Balu and Sarah Rebecca Sekulic 5-7, 6-3, 10-6 in an intense Round-of-16 match that lasted for close to two hours.
The third seeded Indo-Swedish pair of Rutuja Bhosale and Jacqueline Awad also advanced to the quarters after defeating Ji Hee Choi (South Korea) and Lee Ya-Hsuan (Taipei) 6-4, 6-2.
The all-Indian pair of Pragathi Narayan and Prathiba Narayan, on the other hand, exited in the pre-quarters following a 4-6, 2-6 defeat against Anastasia Kovaleva and Hanna Vinahradava.
A similar fate was in store for another all-Indian pair of Vaidehi Chaudhari and Shrivalli Rashmikaa who gave a tough fight to the fancied duo to Slovenia's Dalilia Jakupovic, a former World No. 38, and Amandine Hesse of France before going down 6-7 (5), 7-5, 5-10.
Meanwhile, in the singles opening round, Japanese Ikumi Yamazaki stunned the third seeded Sakura Hosogi 5-7, 3-6. Bengaluru girl Sharmada, a wild card entrant, however, lost to No. 8 seed Eden Silva of Britain 2-6, 4-6.