NEW DELHI:
Rookie Australia spinner Todd Murphy
is enjoying his battles with the Indian batters in the ongoing Border-Gavaskar Trophy, which he calls 'daunting' at times.
Murphy, who made his Test debut in the first match of the series in Nagpur, has taken 11 wickets in the three matches played so far. The right-arm off-spinner has taken those wickets at an average of 21.81 and an economy rate of 2.61 in the matches played on the 'rank turners'.
The 22-year-old has especially relished his battles with
Virat Kohli
, having dismissed the India's superstar thrice in the three matches.
"It's been awesome. When I look back to Nagpur when he walked out to bat, I was at the top of my mark thinking this is as good as it gets… getting to bowl to a guy like that. So, to be able to have that for the first three Tests has been awesome, a really enjoyable battle and no different to bowling to a lot of their guys. When they stand there it is daunting at times," he told reporters ahead of the final Test beginning in Ahmedabad on Thursday.
After starting his career with a five-wicket haul in Nagpur, a 7 for 124, Murphy took three wickets in the second Test in Delhi but returned with just one wicket from the Indore Test. His only victim was none other than Kohli, and kept the pressure by stemming the flow of runs.
Kohli was looking good in the first innings at Indore before Murphy got one to turn back sharply from off-stump and in his attempt to play across the line, the star Indian batter missed the ball to be adjudged lbw.
1/11
Will Australia square India series in Ahmedabad?
"It's always nice when it looks like that. And I think the plans for around the wicket is always to challenge both sides of the edges, for that to work out the way it did was nice and to get him out again was awesome," said Murphy when asked about his plans to dismiss Kohli.
In the first two Tests, Australia have played three specialist spinners and though not used to that back home, Murphy is not complaining.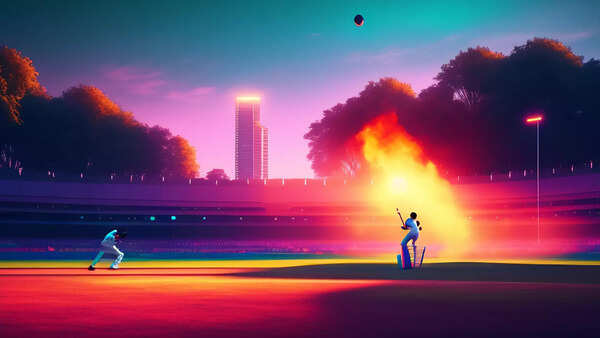 "It's something I've never really experienced, playing with two other frontline spinners. Steve (Smith) talked about it before the last Test, it's about putting your ego away and knowing you're going to bowl short spells at times. It doesn't mean you're not bowling well, it's probably just accepting that and knowing that at certain times you're going to be playing different roles. It's been enjoyable and we've been able to work off each other very well and we're quite different," he said.
On playing Test cricket in India after not being part of the state side not so long ago, Murphy said it has been a surreal experience.
"We spoke about it after Kuhny (Kuhnemann) debuted (in Delhi). At the start of the season we both weren't in the state sides and to be here now playing Test cricket together is pretty surreal. It's happened a lot faster than we both probably expected. We've just tried to enjoy it and the relationship is building nicely. We can talk about spin bowling, what works and what doesn't," he added. Murphy, and another greenhorn left-arm spinner, Matthew Kuhnemann, have done the job for Australia in the series so far, ably supporting veteran Nathan Lyon. Australia made an unexpected comeback in the series by winning the Indore Test by nine wickets.
(With inputs from PTI)