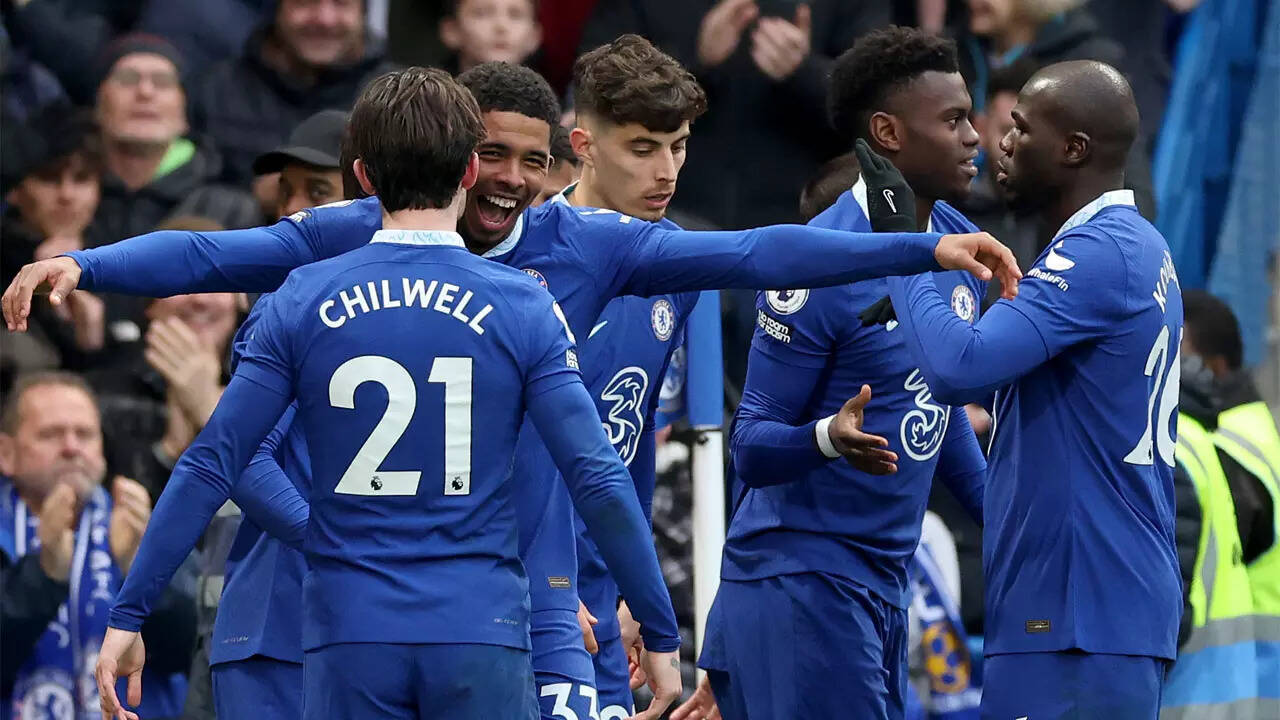 LONDON: A leaping header from France defender Wesley Forfana earned Chelsea a rare goal and Premier League win against struggling Leeds United on Saturday, easing pressure on coach Graham Potter.
Chelsea were dominant in the first half and on-loan Portuguese Joao Felix rattled the bar but it was not until the 53rd minute that Fofana put away Ben Chilwell's corner. Fans greeted the goal – only the second scored at home in 2023 – with surprise and relief.
It was the first win since Jan. 15 for Potter's side who were forced to defend in numbers in the second half as Leeds, who have earned only six points away from home this season, sought an equaliser.
The narrow and not entirely convincing win leaves Chelsea in 10th place but is a boost before their second leg last-16 Champions League game with Dortmund at Stamford Bridge on Tuesday, when they need to score twice to overcome a 1-0 deficit.