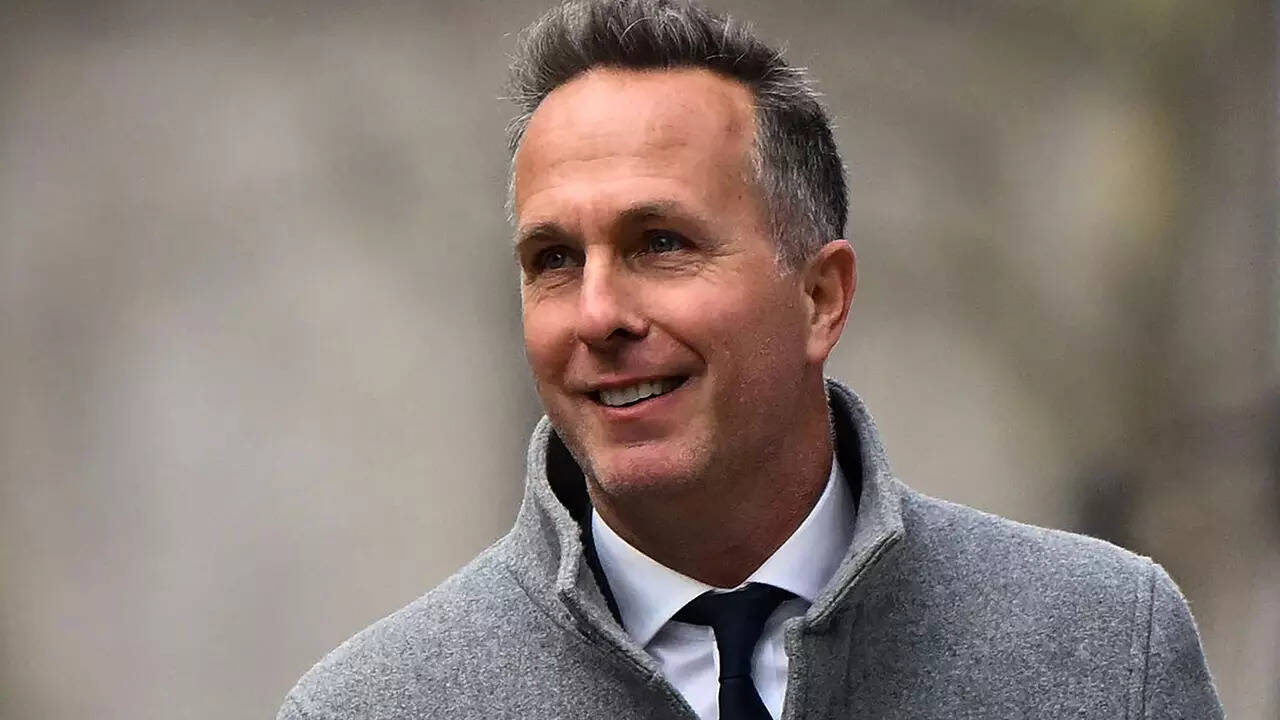 Former England cricket captain
Michael Vaughan
on Friday denied making racist comments against his ex-teammates from Yorkshire cricket club as accused by Azeem Rafiq. Vaughan told a hearing into accusations of racism at Yorkshire it was "inconceivable" that he would make the comment attributed to him by Rafiq.
Vaughan and a number of other former players at the county cricket club face charges related to the use of racially discriminatory language. Pakistan-born Rafiq, 32, first went public with allegations of racism and bullying in September 2020, related to his two spells at the club.
Rafiq alleged Vaughan told him and three other Yorkshire players of Asian origin "there's too many of you lot, we need to do something about it", before a 2009 Twenty20 match between Yorkshire and Nottinghamshire at Trent Bridge.
England and Wales Cricket Board lawyer Jane Mulcahy asked Vaughan at the ongoing Cricket Discipline Commission hearing in London whether the words "there's too many of you lot" were "totally unacceptable" as well as "racist and discriminatory".
"Absolutely," said Vaughan, 48, who in his witness statement said: "I consider it to be inconceivable that I would use the words contained in the allegation."
During cross-examination on Friday, Vaughan insisted: "I have a very clear mind about, back in 2009, that I know I didn't say the words I've been alleged to have said."
The 2005 Ashes-winning skipper added: "If you go through the history of me as a player I don't know any time I'd have gone onto a pitch and said something to my team-mates that would have put them in a bad state of mind to play cricket.
"That comment I'm alleged to have said would have put my team-mates in a position not to be able to perform to their maximum."
He added: "You've got three or four Asian players in the (Yorkshire) team at the same time, I couldn't have been more proud."
Mulcahy also referred to a 2010 tweet from Vaughan about a telephone directory service.
He wrote: "Why when you ring 118 118 are all the people who answer foreign… Can't make heads or tails of what they are saying… Annoying."
Why when you ring 118 118 are all the people who answer foreign… Can't make heads or tails of what they are saying.. Annoying

— Michael Vaughan (@MichaelVaughan) 1284145375000
"Is this your tweet?" asked Mulcahy.
"Absolutely it is, and it is unacceptable," replied Vaughan.
Mulcahy asked Vaughan why, if nothing untoward had happened, he had arranged a meeting with Rafiq in November 2021.
Vaughan answered: "I felt it was getting too big, hurting too many people. It's not been easy for anybody, this.
"I don't think this is the right process to deal with a word-versus-word process from 14 years ago. Whatever happens, this has a terrible look on the game, a real bad look on how cricket has dealt with this situation."
The ECB brought charges against seven individuals, and Yorkshire, in June last year, with the club admitting four charges.
Vaughan is the only former player to contest the charges in person.
"Being named and implicated in this matter has had a profound effect on me," said the former Test batsman. "My health and personal wellbeing have suffered badly."
(With inputs from AFP)