NEW DELHI:
Royal Challengers Bangalore
have got some of the biggest foreign names at their disposal for the upcoming Women's Premier League but head coach Ben Sawyer on Thursday made it clear that the same set of overseas stars will not be featuring in each game and will be rotated throughout the competition.
With the likes of Ellyse Perry, Megan Schutt, Heather Knight and Dane van Niekerk in their side along with legendary New Zealander Sophie Devine and WBBL star Erin Burns, RCB have one of the mightiest foreign firepower and Sawyer accepted that he is spoilt for choice.
Asked about his picks as top four overseas players, Sawyer, the current White Ferns (New Zealand women's team) coach didn't give a straightforward answer.
"All six will play a role. We play four games in first six days. We will have different match-ups against the teams and I am fortunate to have them," Sawyer said during an interaction with media.
"Don't expect us to operate with the same four in the whole tournament. We have got some multi-skilled players. Pretty sure you will see all six in the tournament," said Sawyer.
Sawyer has worked as a coach in 'The Hundred' and 'WBBL' and he is confident WPL will take this to a new level.
"That's a scary thought for an International player of what they are going to come up against in future. I've seen the impact that WBBL and The Hundred have had. It's just going to take it to another level."
As a team, the Indian women's team are yet to win a global title at the senior level and are considered "chokers".
Asked if the WPL will help Indian women in getting rid of mental block in crunch games, Sawyer was empathetic.
"Once they win one or two games, there going to be no stopping the Indian team."
The 45-year-old, who is the in-charge of the New Zealand women's team, has previously worked in women's franchise leagues in England (Birmingham Phoenix – The Hundred) and Australia (Sydney Sixers – Women's Big Bash League).
"Maybe at the start, you are relying on the big names but in seven-eight years' time, every single player in the team had an important role to play and was no longer seen as just making up the numbers," he said, recalling about the early days in WBBL and The Hundred.
"The experience some of the younger players will get at the international level would take them to another level. They will be exposed to playing international style cricket week in and week out during the competition," he added.
Sania perfect role model, says RCB Director of Cricket Hesson
Sania Mirza is a perfect role model in the sport and her inclusion as Royal Challengers Bangalore's mentor for the upcoming WPL will inspire the team, feels director of cricket Mike Henson.
The 36-year-old six-time Grand Slam winner recently retired from tennis in the Dubai Open and it's time for her to inspire the RCB women cricketers.
"No matter what sport you are from, but coming up as an elite and challenging the norms in terms of an athlete, wanting to embrace pressure and how to deal with it, and not be afraid of it, for women's sport, Sania is a huge icon," Hesson said during media interaction.
Hesson said they have plenty of experts to talk about the technical nitty-gritty of the game and the former world number one in doubles would give their players an edge by talking about the mental challenges they face. It takes you very well to be outside of the game."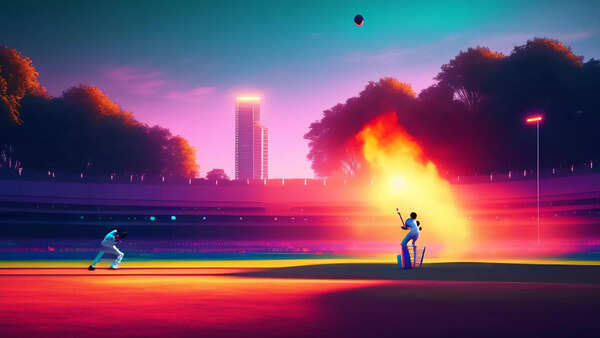 The real challenge that women face in the sport in India, and throughout the world is how can you treat that as an exciting opportunity rather than something that is going to hold them back.
"The more you talk about pressure, and emotions of the game, and the challenges rather than talking technique for which we have got plenty of experts. I think it's exciting," he added.
The women's version of the world's most lucrative league IPL, is set for a much-anticipated debut on March 4 here with Delhi Capitals, Gujarat Giants, Mumbai Indians and UP Warriorz making up for the five teams along with RCB.
(With inputs from PTI)