After a lacklustre performance with the ball on the opening day, Madhya Pradesh's bowlers came back strongly to restrict Rest of India to 484 in the first innings of the Irani Cup at the Captain Roop Singh Stadium here on Thursday.
After RoI resumed the second day at 381 for three, MP's bowlers used the early morning conditions well in the first session with the second new ball and took the last seven wickets for just 102 runs.
In reply, the hosts started poorly, losing three wickets with just 15 on the board. Speedster Navdeep Saini bowled a fiery spell with pace and accuracy, picking up two wickets.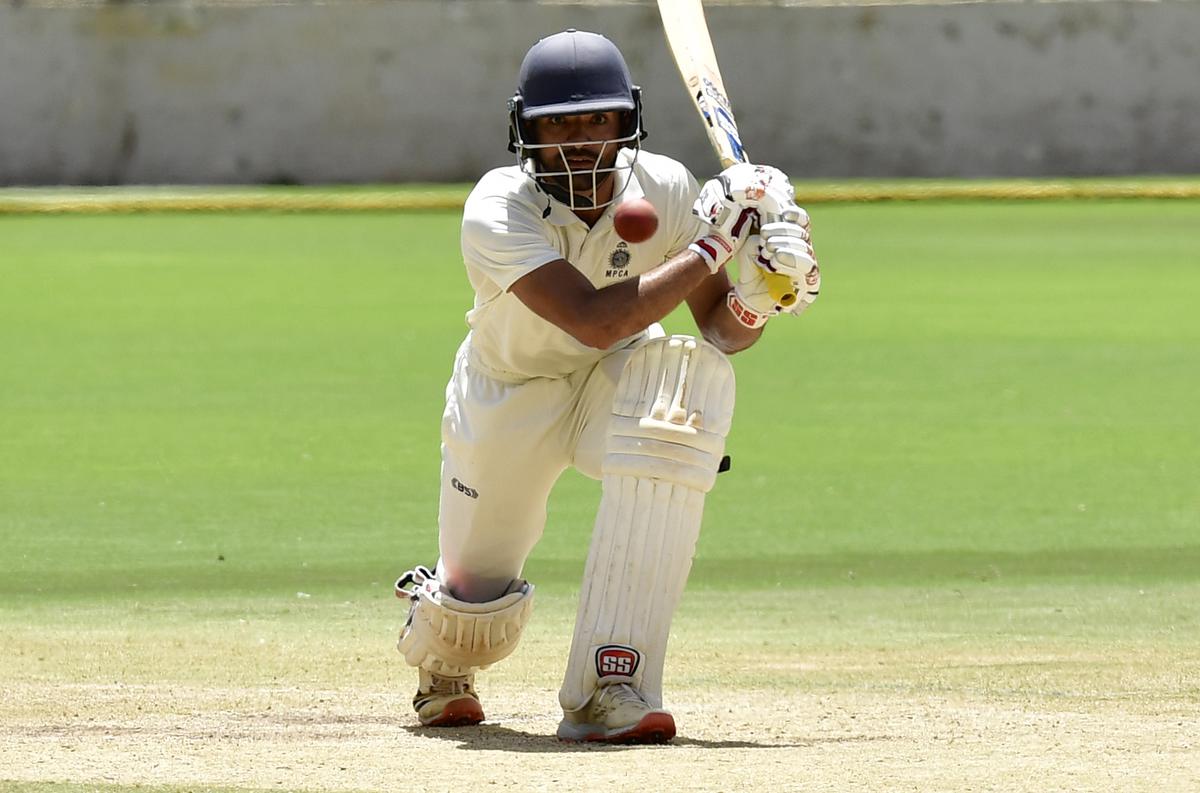 However, Yash Dubey (53 n.o.) and Harsh Gawli (47 n.o.) fought back with an unbroken 97-run stand for the fourth wicket as MP finished the day on 112 for three, trailing by 372 runs.
Earlier, pacer Ankit Kushwah struck in the third over of the day to remove nightwatchman Saurabh Kumar, who dragged a wide delivery onto his stumps.
Avesh Khan (4/74), the best bowler on day one for MP, continued to impress. He bowled a nagging line on off-stump, beating the batter on both edges of the bat but without luck.
B. Indrajith got squared up a few times and was eventually caught behind when medium-pacer Anubhav Agarwal got one to move away just a bit.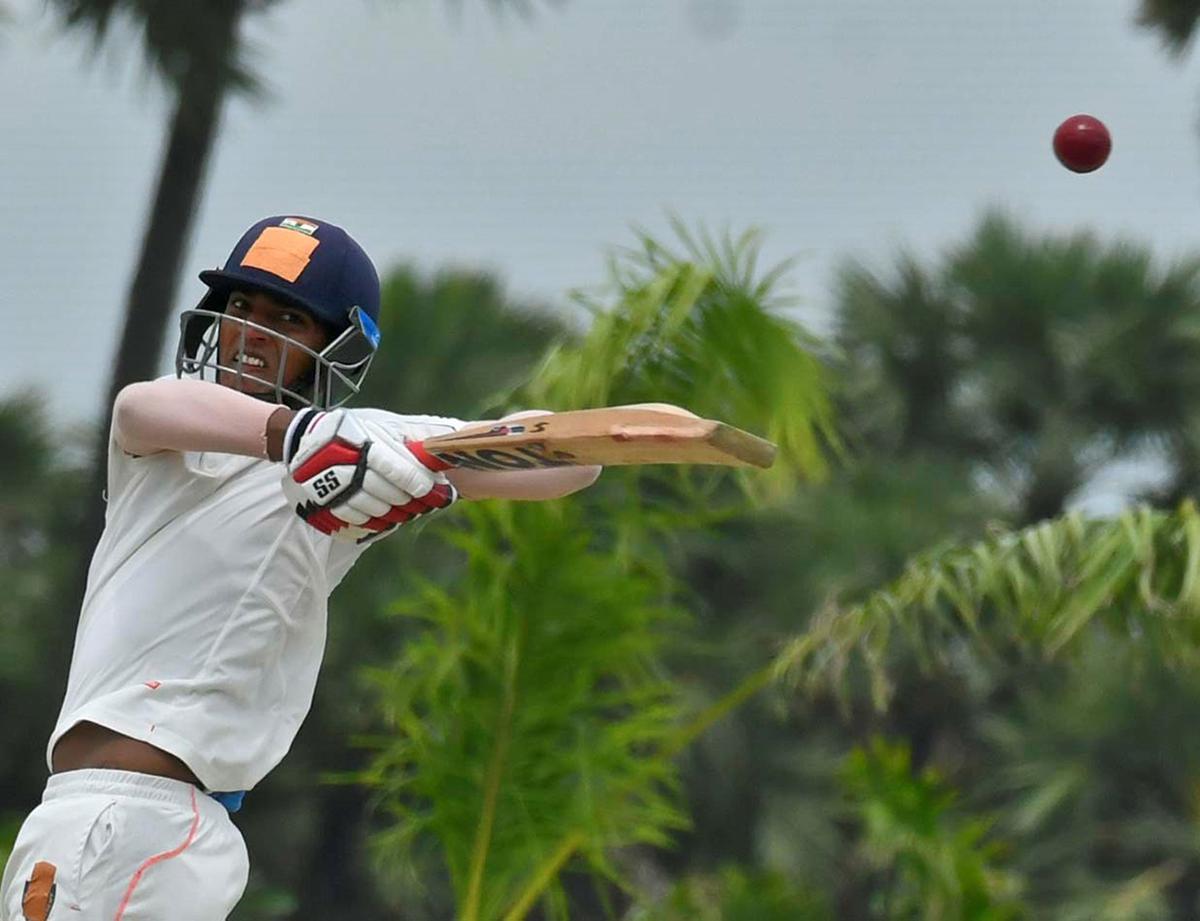 At the other end, Yash Dhull (55) looked positive and kept finding the boundaries with flicks and drives. He whipped left-arm spinner Kumar Kartikeya off the back foot to get to his half-century in style.
Just before the first session ended, MP got two quick wickets to leave Rest of India at 467 for seven.
Immediately after the break, Kartikeya trapped Dhull leg-before before Avesh cleaned up the tail, taking the last two wickets off successive deliveries.
MP did a commendable job restricting Rest of India to less than 500 after conceding 381 on day one, but still faces an uphill battle to stay alive in this match.
The scores: Rest of India — 1st innings: Mayank Agarwal c Mantri b Avesh 2, Abhimanyu Easwaran run out 154, Yashasvi Jaiswal b Avesh 213, Saurabh Kumar b Kushwah 0, B. Indrajith c Mantri b Agarwal 19, Yash Dhull lbw b Kartikeya 55, Upendra Yadav b Kartikeya 14, Atit Sheth c Mantri b Agarwal 0, Pulkit Narang not out 8, Navdeep Saini c Kartikeya b Avesh 9, Mukesh Kumar c Mantri b Avesh 0, Extras (b-2, lb-6, nb-2): 10; Total (in 121.3 overs): 484
Fall of wickets: 1-7, 2-378, 3-378, 4-382, 5-433, 6-466, 7-467, 8-469, 9-484.
Madhya Pradesh bowling: Avesh 23.3-6-74-4, Anubhav 18-2-83-2, Kushwah 16-2-59-1, Saransh Jain 24-0-103-0, Kartikeya 32-5-118-2, Shubham 6-0-30-0, Aquil 2-0-9-0.
Madhya Pradesh — 1st innings: Himanshu Mantri c Dhull b Saini 1, Arham Aquil c Upendra b Mukesh 0, Shubham Sharma lbw b Saini 4, Harsh Gwali (batting) 47, Yash Dubey (batting) 53, Extras (b-1, lb-4, nb-2): 7; Total (for three wickets in 43 overs): 112.
Fall of wickets: 1-1, 2-2, 3-15.
Rest of India bowling: Mukesh 11-3-27-1, Saini 10-4-15-2, Sheth 10-2-33-0, Saurabh 9-3-26-0, Narang 3-1-6-0.