From a groundsman at Adelaide to one of the greatest spinners in the game, it has been a remarkable journey for Nathan Lyon. Even as he has grown in stature, Lyon has remained remarkably grounded, a kind of father figure to Australia's young spin pack in India.
The 35-year-old off-spinner's remarkable eight for 64 on the second day of the third Test here on Thursday, has provided Australia with a gilt-edged chance of victory. Patience is a spinner's hallmark and, over his long journey, Lyon has worked diligently on his skill-set, adding new tricks.
Welcome break
Lyon said here after the day's play, "After Delhi, the long break was good for team-building." He called India "a quality team" and said it was "a challenge to play against them."
Lyon bowled a variety of deliveries, but said, "Trusting my stock ball really helped." Coming round-the-wicket opened up all forms of dismissals for him, Lyon said. The champion off-spinner said, "Steve Smith brought with him tactics to the team."
On the remarkable catch at leg-slip by Smith off his bowling to dismiss a battling Cheteshwar Pujara, Lyon acknowledged, "Smith is the only one who could have taken that catch."
Lyon lauded Pujara's effort, "Pujara is not flashy, youngsters should learn defence from him."
Talking about his formative years, Lyon said, "My dad told me to do my own work properly and let things fall in place. Stay calm and not be under any pressure.
On Usman Khawaja hurting himself while taking a fantastic catch to dismiss Shreyas Iyer, Lyon said, 'Khawaja is most probably good to play."
Think positive
Umesh Yadav, who bowled a searing spell of speed and reverse swing in the morning, said "I always come with a positive frame of mind, my strategy is to hit the deck hard and make the ball do the rest."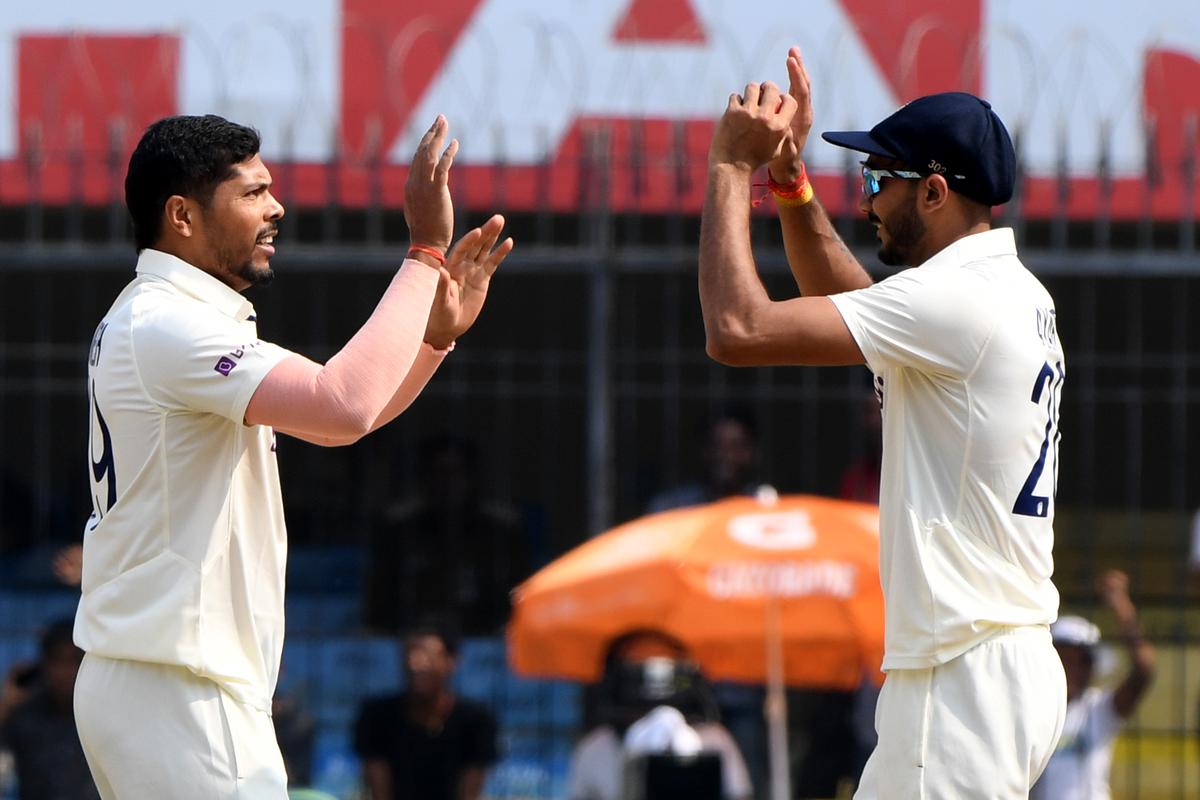 On the challenges of bowling on Indian pitches for a fast bowler, Umesh said, "I have bowled so much in India that my body and mind have got accustomed to bowling in these conditions."
About India defending 76 on Friday, he said, "We have to remain positive and give our best."