INDORE: Matthew Kuhnemann will have to wait till the end of the series to get some valuable "tips" from Ravindra Jadeja though just watching the champion India spinner operate in the middle has been an education for the rookie Australian left-arm spinner.
The 26-year-old, who was playing the Sheffield Shield as recent as two weeks ago before being drafted into the Test team ahead of the Delhi Test, is pinching himself everyday in the company of Australian stars like Mitchell Starc, Nathan Lyon and Steve Smith.
He is also a massive fan of Jadeja and R Ashwin and just seeing them bowl in tandem, he has picked up some valuable tricks of the trade.
Playing only his second Test, Kuhnemann was the best Australian bowler on show on day one of the third Test as he ended with a career-best five for 16.
A stint at a spin clinic in Chennai six months ago has also made him a better bowler.
"I'm a massive fan of Jadeja and Ashwin, so I've watched how they have bowled in the last few years. It's more so the mental side, dealing with the crowd (in India) and how quick things happen," he said.
"Me and Todd (Murphy) were in the MRF tour in Chennai probably six months ago and that left me in good stead to go well in these games."
Jadeja, who has made a comeback with this series, was the man of the match both in Nagpur and Delhi. Kuhnemann observed Jadeja closely at the Feroz Shah Kotla and picked up the fine nuances of spin bowling.
"The way he uses his crease and probably the biggest thing I picked up in Delhi is that he brings his length back a little bit when the ball gets a little bit older.
"That's probably the main thing I took out of the second Test and brought into this Test, probably my length. Don't want to get full especially on a wicket that stays low, being consistent on that 5-6 meter length," said the Queenslander.
Has he got the chance to pick Jadeja's brains yet?
"I said to him, have you got any tips for me after the last Test? He said 'yes, at the end of the series'," he said with a wide smile.
Talking about his maiden five-wicket haul and the most spin friendly conditions he has played in, Kuhnemann said: "There was a lot of spin today. We just talked about bowling the same ball, owning my space.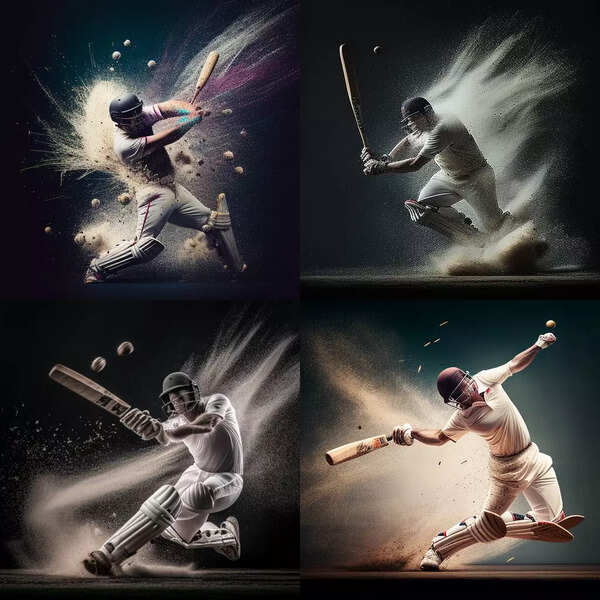 "Nathan Lyon was excellent out there. Even after a couple of wickets he said don't get ahead of yourself, just think about bowling that ball … he was great for me, at mid-off most of the day.
"Not every day you get these wickets like so enjoy them, it's very different to what we get back home in Australia."
Kuhnemann got the prized wicket of India skipper Rohit Sharma and also had Shubman Gill caught at first slip.
"It's amazing. Really special to take wickets out there with the team. I think it is a really good day for our team in general with the bowlers going really well and the batters stepping up as well and doing a good job for us.
"Yeah it's really cool, but there's a long way to go in this game. Tomorrow is going to be a massive day."
Kuhnemann was brought into the attack as early as the sixth over of the day and he made it count.
"When I was bowling, I was getting a lot of spin, a lot of bounce, which is sort of different to what we had in Delhi. Once the ball got a little bit older, sort of stayed a little bit lower and then we talked about just bringing our lengths back a little bit.
"Even watching Jadeja bowl just before he did the same thing and that's where it's pretty hard to play when the ones that stay low."
On his Test debut in unexpected circumstances, Kuhnemann added: "It's been a whirlwind. Like every night I'm sort of just pinching myself. Even today just sitting in the change room, just looking around speaking to Starcy and Nathan Lyon and thinking this is unreal, just be able to do this."