NEW DELHI: India's top-order batter Jemimah Rodrigues was one of the most sought-after players at the recent Women's Premier League auction where the Delhi Capitals splurged a whopping Rs 2.2 crore to snap-up the rising star — making her the fifth most expensive player.
The youngster also shined at the recently concluded Women's T20 World Cup where the 22-year-old was the third highest scorer for India behind Smriti Mandhana and Richa Ghosh.
But like most women cricketers in the nation, the batter from Mumbai had many challenges in her way to success. Recalling her younger days, Rodrigues shared how her family came out in her support and helped her fulfill her dreams.
"It wasn't the easiest journey but that got the best out of me. Every day, my dad used to chuck 300 balls when I batted. I got to know this later, but my mom told me that he used to come back and his hand would be fully sore, he couldn't lift it. My mom would massage it every night. But he never told me, he just wanted me to get better and better," said Jemimah in an episode of 'Know Your Stars' available on JioCinema.
In fact, it was only by pure chance that her father Ian spotted the talent his daughter possessed. He sent her as a substitute for one of her brothers in an U-16 match at the behest of the school coach.
"Jemimah went into bat. I thought she would get out quickly. I came after one-and-a-half or two hours and she was still playing. These big boys, it was an U-16 match. They were offering her chocolates for a catch. But nothing doing as she kept batting!" recalls Ivan.
Ivan also revealed Jemimah signed her first autograph that day. "One gentleman saw her batting and then later came and took her autograph saying it would be difficult to get her signature when she became a big player. He still calls me when he sees her batting," he added.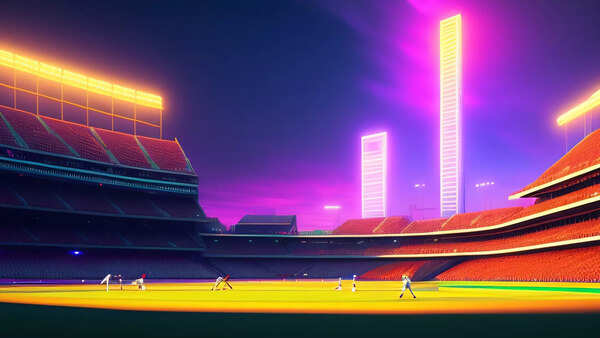 Looking back at those early days, Jemimah said, "We used to play at home with a plastic ball. My dad used to bowl under-arm and these balls swing a lot. I used to do my batting drills with them. That's where I learned my cover drive, at home. We had a very small house at that time, five of us were staying over there."
Jemimah's perseverance paid off magnificently as she made her T20I debut for India in 2018 and has now scored 1,704 runs for India in 80 T20Is. She will now be aiming to top the run charts in the WPL that starts from March 4.
(With inputs from IANS)