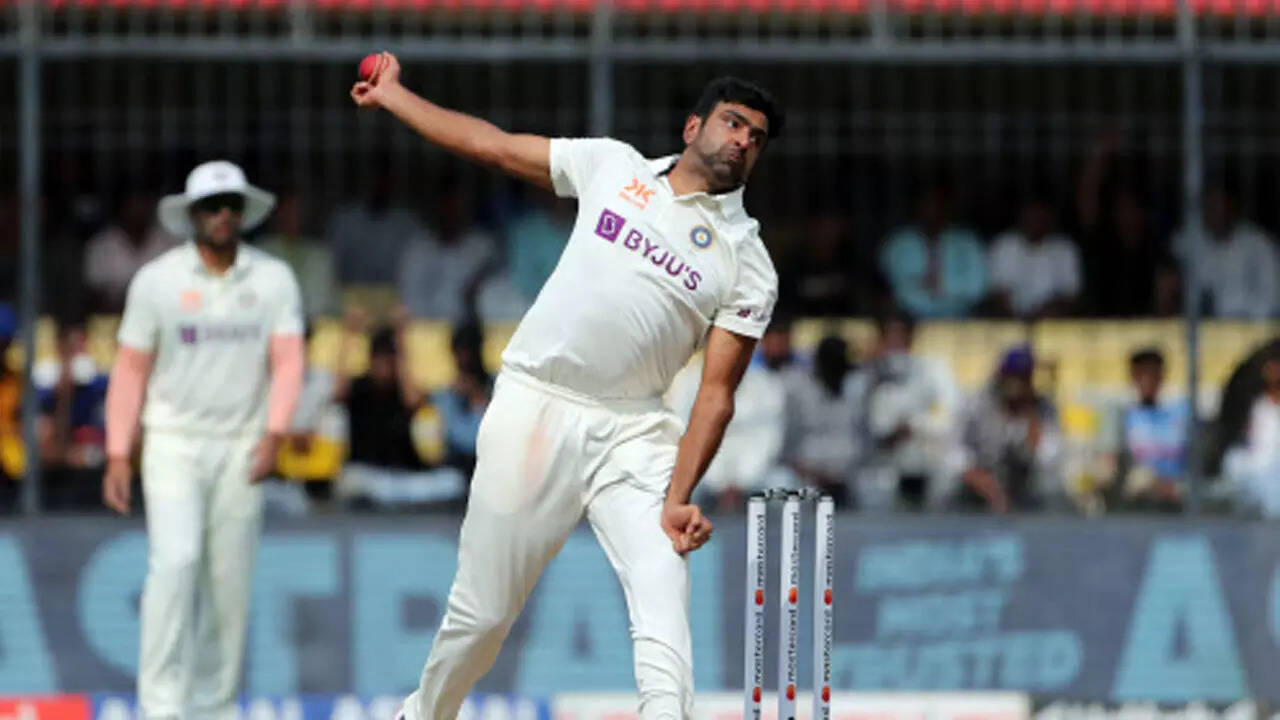 NEW DELHI:
Ravi Shastri
is full of praise for
star spinner Ravichandran Ashwin
as the former head coach feels that the offie should be "right up there" among India's all-time greats and his spin partner Ravindra Jadeja is also not far behind and is on the same track.
The deadly duo has shared an astounding 462 wickets between them in the 45 Tests that they have played together so far.
Ashwin and Jadeja collected 16 wickets in the Delhi Test to add to their 15 in the first Test at Nagpur as India took a 2-0 lead in the four-Test series.
Ashwin, who has so far taken 463 Test wickets in his illustrious 12-year international career, on Wednesday replaced England's James Anderson as the No. 1 bowler in the ICC Test rankings.
"I never compare eras, but the record that he (Ashwin) has – especially in Indian conditions – would make him a favourite to get into that (all-time XI) squad," Shastri told The ICC Review.
"In Indian conditions he's something else. I mean, you've seen some great spinners in the past. He's right up there. And the fact that he can get you runs at crucial stages makes all the difference."
The 60-year-old Shastri, who had coached India till the 2021 T20 World Cup, is also impressed with Jadeja's outstanding run in the last 18 months and feels the left-arm spin all-rounder can join Ashwin in India's all-time XI.
"He (Jadeja) will start to get the credit (he deserves) now. There's no question about it. The last year, year-and-a-half, he's been simply outstanding because he's realised his potential," Shastri said.
Jadeja claimed his career-best bowling figures of seven for 42 in the second innings of Delhi Test to finish with match figures of 10 for 110. It was his second 10-wicket haul in 62 Tests in which he has 250 plus wickets. He has also scored 2619 runs with two of his three Test centuries coming in the last 12 months.
"He gives you nothing and it's a nightmare (for opposition batters). Especially, if you're not in good form, and you are in the opposition as a batsman, you'll have nightmares. You'll have Jadeja in your dreams because the guy gives you nothing.
"If it's a track where the ball is up and down, he can be even more dangerous than Ashwin. Ashwin anyway has the guy (with his) skill. But here, this guy (Jadeja) can have you on edge because one ball will skip through, one ball will turn, and he gives you nothing.
"His accuracy is so good that there are hardly any loose balls on offer."
Shastri also remembered a time during his coaching tenure with India when Jadeja was promoted up the order, something which he believes proved to be a turning point for the all-rounder.
"People, and he himself, didn't actually realise how good a player he was until he actually got a couple of big scores in Test matches," Shastri said.
Shastri recollected how during his time, he had encouraged Jadeja to bat up the order in Test cricket.
"I remember we pushed him up the order as well to give him that responsibility and he has not looked back.
"When you see his technique, he plays the ball late, he plays in straight lines and he is just a fabulous cricketer."
(With inputs from PTI)