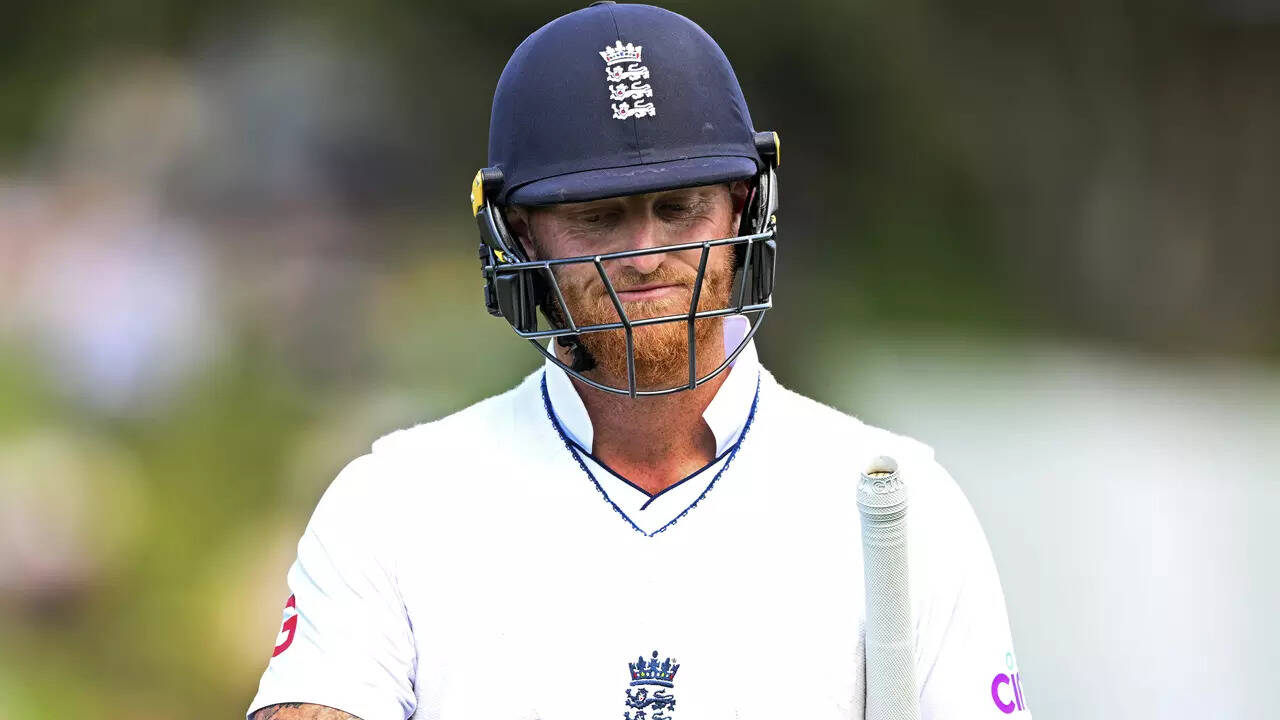 England head home from New Zealand with the rare sting of defeat after the Black Caps' 'Miracle at the Basin' and more than a little concern over the fitness of captain Ben Stokes a few months out from the Ashes.
While Stokes had no regrets about enforcing the follow-on in the one-run defeat in Wellington, he had plenty about the state of his left knee which had him grimacing in pain throughout the drawn two-test series.
Knee trouble has long bothered Stokes but he has soldiered on through 10 test wins in 12 matches since taking charge of England last year.
Things appeared to have come to a head in Wellington, though, where the all-rounder managed to bowl only two overs and was in all sorts of bother when batting despite making 60 runs.
A reliable wicket-taker who often makes things happen with the ball, Stokes' seam bowling was not needed in the first innings as New Zealand were bundled out for 209.
However, England's bowlers might have yearned for their captain's support after he enforced the follow-on and put them in the field again.
New Zealand went on to rack up 483 against them as they tired and set a chase that England fell just short of.
Rather than rest up for the three-and-a-half months before the Ashes, Stokes will be heading to the Indian Premier League (IPL) starting March 31 to fulfil his $2 million deal with the
Chennai Super Kings
.
Former England captain
Michael Vaughan
called on Stokes to forgo the IPL to boost his chances of being fully fit for the Ashes which start in Birmingham on June 16.
Stokes wasn't having it.
"I've been working hard with the physios and the medics out here to try to get myself into a place where I can fill that (bowling) role like how I have done the last 10 years or however long it is," he said in Wellington.
"I've got a four-month period now to get it, sort of, even better before that Ashes because I want to be turning up in Birmingham being able to fill that role properly."
England's attacking 'Bazball' revolution under Stokes and head coach Brendon 'Baz' McCullum has breathed new life into test cricket and raised hopes of a classic Ashes contest after Australia dominated the last series 4-0 at home in 2021-22.
Stokes's ability to get through five tests, let alone bowl in them, will be under the microscope.
There are no such doubts, however, about England's commitment to its attacking game and employing it during the Ashes — despite the Wellington setback.
"You have to lose games to really appreciate how good it is to win games," he said.
"You can't live your life or captain an international cricket team …. by hindsight."