NEW DELHI: It was
Steve Smith's dismissal that triggered the Australian collapse
in the second Test in Delhi. Smith trapped LBW by
Ravichandran Ashwin
while going for a sweep. The batter drew criticism from all quarters for his casual approach and shot selection.
Expressing his disappointment at his dismissal,
Smith admitted that it was one of the rarest moments of his career
when he was bedazzled by his own act.
"I don't think there's been too many times I've walked off the field and I've gone, 'what the hell am I doing?'" Smith told reporters.
"I was pretty angry. There hasn't been too many times in my career where I've actually come off and just been bedazzled by what I've done. It wasn't my finest moment."
"Certainly something to learn from, I'm still learning as well. It wasn't the way I wanted to play, particularly when I had the field set for all of us – they had the field out," he added.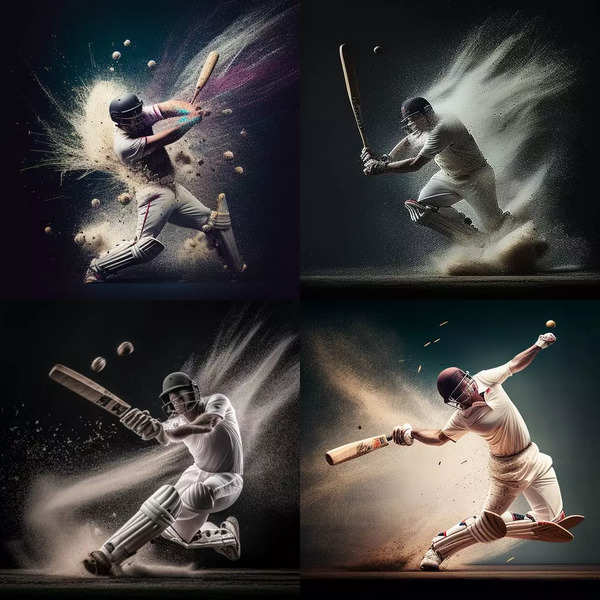 Smith, who just scored 71 runs in four innings this series, will lead Australia in the third Test starting Wednesday in Indore, after regular captain Pat Cummins left to be with his ill mother following the team's second successive defeat.
Smith is confident his spell as stand-in skipper can revive the tourists' fortunes after two dismal losses.
India have retained the Border-Gavaskar Trophy with a 2-0 lead in the four-Test series.
Smith, 33, was Australia captain between 2014 and 2018 before the "sandpapergate" scandal in South Africa ended his tenure.
He was Australia's leading batsman during their last Tests in India with 499 runs including three centuries, but his team went down 2-1 in that hard-fought series.
Despite failing to match that form during this tour, he is hopeful his leadership can deliver a turnaround.
"It normally brings the best out of me," he said of the captaincy. "I'm excited about leading this week in Pat's absence.
"I know these conditions well. It's kind of like my second home playing over here, I've played a lot in India, I understand the intricacies of the game and what the wickets are likely to do. I'm looking forward to it."
Australia were bowled out for 113 in their second innings of the second Test, and Smith said the collapse was a teachable moment.
"We probably just rushed things a little bit and it's something we'll talk about," he said.
"When we've got them on the ropes, we can slow things down. We don't have to play at such a high tempo and risky tempo."
Smith said the team is yet to finalise their XI but having all-rounder Cameron Green back in the mix gives Australia the option of three spinners on another expected turner.
"What it looked like today is pretty similar to what we've seen throughout the series so far," Smith said of the Indore pitch.
"We've got a few more options now with Green and (Mitchell) Starc back. It gives us some flexibility to see which way we want to go."
Both Green and left-arm fast bowler Starc missed the first two Tests and are expected to make the team in the absence of Cummins and David Warner, who is out of the series with a fractured elbow and concussion from the second match.
(With AFP Inputs)