NEW DELHI: Australia's stand-in skipper
Steve Smith
doesn't look surprised at all as he reckons Indore pitch to be another rank turner on the eve of the third Test against India at the Holkar Stadium on Tuesday.
Already 0-2 down in the four-match series,
Australia would try to put up their brave front and not to commit any mistakes made in the previous two Tests
against the quality Indian spin attack when the third Test starts on Wednesday.
And a win in the third Test will seal their place in the WTC final
and in all probability Australia will be their opponent in the summit clash.
"It's pretty similar to the last two. It's pretty dry at both ends from six metres down. I dare say it will take some reasonable spin as the game wears on. I am not sure how much it will take to begin with. We will wait and see," Smith said at the pre-match media conference.
Mitchell Starc will play for the first time in the series and Cameron Green is also expected to feature in the playing XI after recovering from a finger injury.
"With Green and Starc fit now, it provides us opportunities to go whichever way we want to go. We have got some options there," said Smith.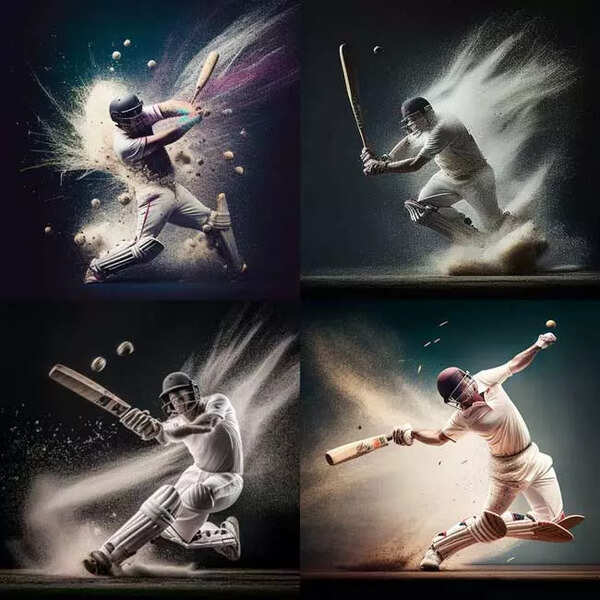 Smith will captain Australia in the absence of Pat Cummins who has gone back home to be with his ailing mother. The team's batting mainstay was also the captain when Australia toured India in 2016-17.
On leading the Aussie team, Smith said: "I don't know if you can call it full circle. It (captaincy) has come in difficult circumstances with Patty back home. Eyes on the pitch in 3rd India-Australia Test in Indore
"Things haven't gone to plan so far in this series. We have got ourselves into some good positions but not been able to take advantage of them. We can hopefully rectify it this week.".
Half of the side fell to the sweep shot in the second Test, a game they could have won if it wasn't for the second innings collapse.
Smith is not among the regular sweepers of the ball but the likes of Usman Khawaja and Alex Carey are. The stand-in-skipper backed the batters to keep playing the sweep but only with full conviction.
"Delhi was probably a difficult place to play the sweep with the variable bounce, more than anything else. A couple of us (including Smith) went away from our plans. That was disappointing.
"For a few players, the sweep is a very productive shot. They have got to stick to it 100 percent. If they are going to play it, they've to commit 100 percent," he said.
Australia aim to unsettle the rampaging Indian spinners by slowing the tempo of the game.
"For us, it's about sticking to our plans and methods for long periods of time. In the second innings in Delhi, a lot of us went away from our plans and got undone by them.
"We can hopefully apply pressure on the spinners and post good totals on the board. That's key for us. Hopefully, we can put that into practice in the middle and execute under pressure," said Smith.
The visitors had an intense net session on Monday but not all batted a day before the game. Smith and Marnus Labuschagne were among the ones who had a hit in the optional nets.
"In India, starting your innings is the most difficult of probably anywhere in the world. When you do face 30-40 balls, you can get a bit of a read on the wicket and the pace of the wicket.
"There are also some surprises. Some balls will skid. Some balls will spin. There is certainly always something happening. You've got to be really focused," he said further.
Part of Smith's gameplan against the spinners is to come down the track but DRS makes his task tougher with the LBW in play.
"It's certainly there and in play (DRS). For me in particular, I find it harder to come down the wicket to spinners. You can't pad the ball away because you can still be given out on DRS.
"Back in the day, if you were that far down the wicket, you probably weren't going to get given out. It changes a few things technically. But at the same time, you try to put that out of your mind and just play what's in front of you."
(With inputs from PTI)