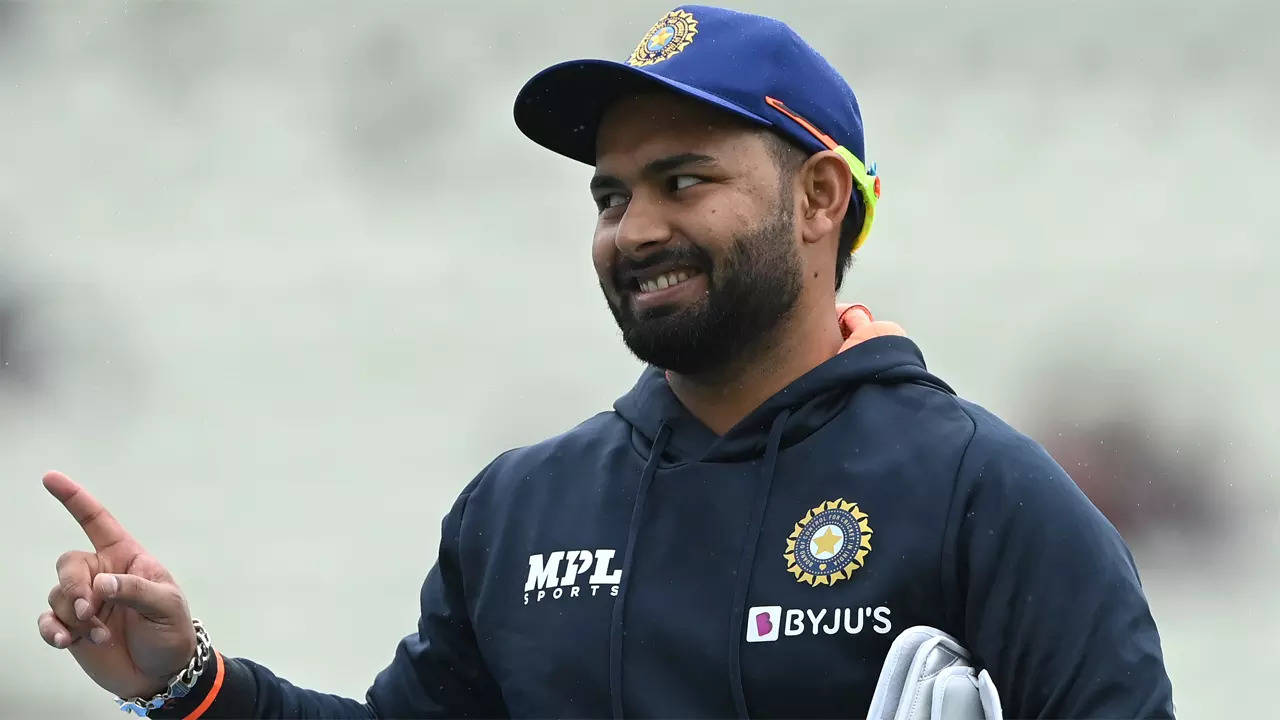 NEW DELHI: India wicketkeeper Rishabh Pant, who is currently on the road to recovery after surviving a horrific car accident last December, shared a positive update on his fitness, saying: "I am much better now and making some good progress."
At around 5.30 am, on December 30, 2022, Pant, 25, miraculously survived when his car collided with a road divider and caught fire on the Delhi-Dehradun highway.
The accident took place between Manglaur and Narsan in the Haridwar district.
Speaking exclusively to IANS, Pant acknowledged the support and good wishes coming his way for his speedy recovery, adding that he's ready for the challenges ahead in this journey.
Excerpts from the interview:
Q: Wishing you a speedy recovery. How are you now?
A: I am much better now and making some good progress with my recovery. Hopefully, with the grace of God, and the support of the medical team, I will be fully fit very soon.
Q: You faced a life-threatening accident. Do you believe that your life has changed (positively) for you after that? Sort of a new innings from here!
A: It is hard for me to say if everything around me has become more positive or even negative. However, I've gained a fresh perspective on how I view my life now.
Something I value today is enjoying my life to the fullest and this includes the smallest of things that we ignore in our daily routine. Everyone today is hustling and working extremely hard to achieve something special, but we've forgotten to enjoy the little things which give us joy every single day.
Especially after my accident, I've found happiness in even being able to brush my teeth every day as well as something like sitting under the sun. While trying to achieve our goals, it seems like we've taken the regular things in life for granted. My biggest realisation and message would be that feeling blessed every day is also a blessing, and that's the mindset I've adopted since my setback and being able to enjoy every moment which comes my way is a takeaway I have for myself.
Q: Cricket season is on, how much are you missing it?
A: I think it's difficult to say how much I miss cricket because my life literally revolves around it, but I am focusing on getting back to my feet now and I cannot wait to get back to doing what I love the most, to play cricket.
Q: What is your daily routine now? How do you spend your day?
A: I try to follow my daily routine as per schedule. I wake up in the morning and then I undergo my first physiotherapy session of the day with my physiotherapist. Post that, I take some rest and time to refresh myself for the second session. I start my second session soon after, and train according to how much pain I can endure, especially after a tough first session.
To end the day, I have a third session of physiotherapy in the evening, however I do have my daily fruits and fluids in between them. I also try to sit under the sun for some time, and this process will continue until I'm able to walk properly again.
Q: Your fans missed you in the Test series and will also do so in the IPL. Any message for them?
A: I'm glad and extremely grateful that I have so many well-wishers around me and people who always want the best for me. However, my message to my fans would be to keep supporting the Indian team and Delhi Capitals. Keep sending your love and I'll be back soon to make everyone happy again.