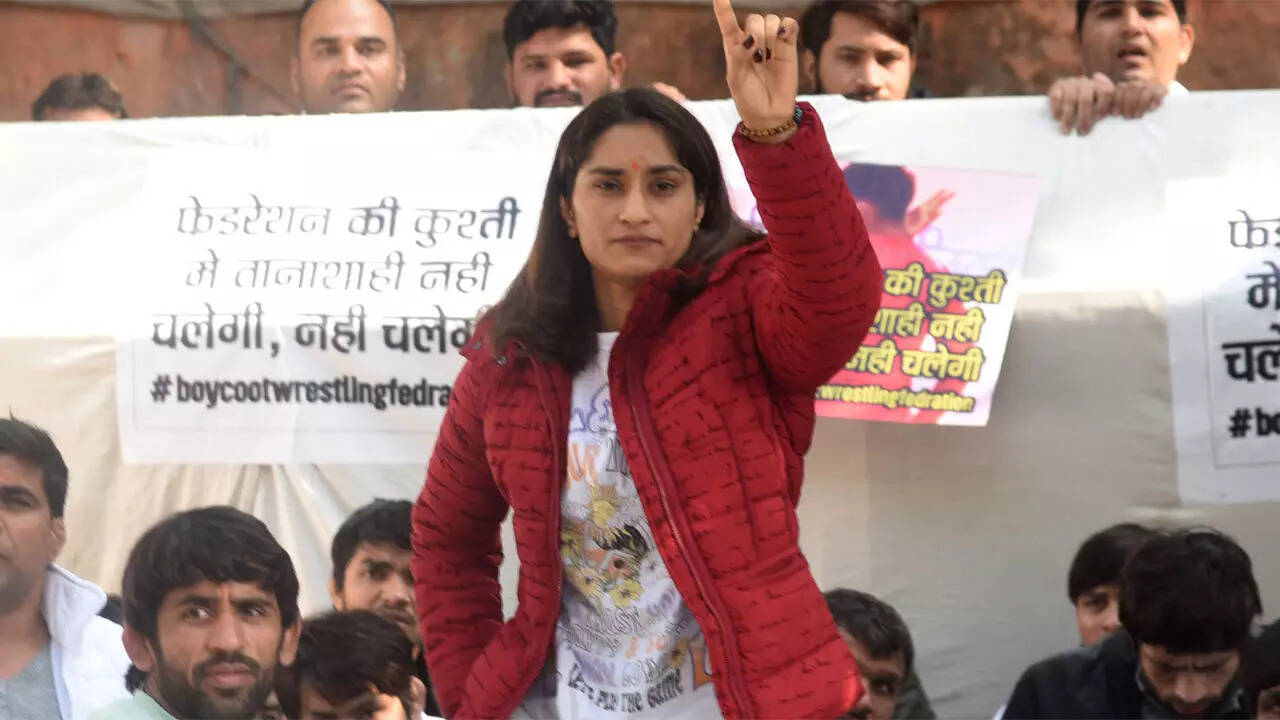 NEW DELHI: The Wrestling Federation of India versus Wrestlers feud took another turn on Sunday after Vinesh Phogat accused an Oversight Committee member of leaking 'sensitive information'.
The Committee which was formed by Sports Ministry and led by legendary boxer MC Mary Kom has been probing sexual harassment allegations against WFI president
Brij Bhushan Sharan Singh
.
In a long social media post, Vinesh, tagging sports minister Anurag Thakur asked for required action to be taken against the committee member.
"It has come to my recent awareness that a sportsperson member of the Oversight Committee has been allegedly leaking contents of the complaint of sexual harassment while reading certain media reports since yesterday. Being a sports person it is extremely disheartening to see a fellow sports-person member of the Oversight Committee has behaved so recklessly. Their attitude towards women is evident from such behaviour," she wrote.
Requirement of action against a member of oversight committee for leaking sensitive information to the press.… https://t.co/Qn5lpWjDcC

— Vinesh Phogat (@Phogat_Vinesh) 1677422378000
"It is even more appalling that this sportsperson is a member of both the committees enquiring upon the sexual harassment allegations against high-ranking office bearers of the WFI. All this has placed great mistrust towards the committee proceedings. I am feeling let down at the not just weak but also strategic attempts of this committee member towards what should have been a fair and just investigation. I request that strict action be taken against the member for using his position in such a manner and that they should be immediately removed from the committee.
"The concern is not limited to the proceedings of this investigation itself as I'm sure that the former President is finding support from this member. This member has been acting against the interest of women from day one. The lack of empathy and insensitivity displayed by this sportsperson was shocking during the proceedings of the committee. I request this matter to be investigated and all necessary actions to be taken immediately," the post added.
The Committee was formed on January 23 to investigate the claims made by the country's top wrestlers that Brij Bhushan sexually harassed several women wrestlers and intimidated the athletes.
The Sports Ministry recently extended the deadline given to the Oversight Committee to submit its report by two weeks.