NEW DELHI: Australian opener
David Warner
has been enduring a lean patch in Test cricket and also failed to make any impact in the opening two Tests of the Border-Gavaskar Trophy before being ruled out of the remaining two matches due to a concussion and elbow fracture.
Despite his poor form, the 36-year-old vowed to play international cricket until 2024, and even expressed desire to play the Ashes later this year.
After Warner made his intentions clear, former Australia captain
Mark Taylor
has requested selectors to decide on Warner's future in Test cricket before the Ashes later this year.
"Dave has come out and said he wants to be around until 2024, so he wants to go to England later this year, he wants to play in Australia next summer," Taylor said on Nine's Wide World of Sports.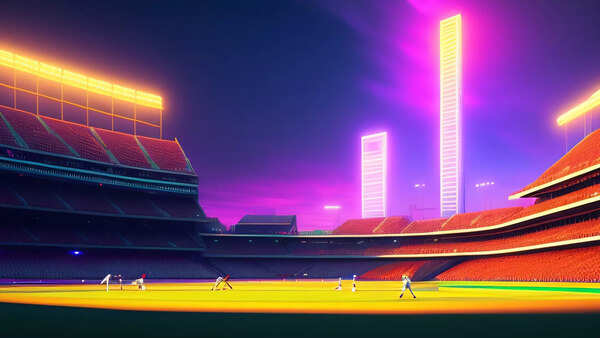 "So he has really thrown the ball over to (selectors) George Bailey, Tony Dodemaide, (and captain) Pat Cummins, the selectors to say 'OK what do you want to do?'."
"To me, the selectors have got to make a decision. Whether they take David Warner and one of probably Bancroft or Renshaw to England, and Dave would be the first opener picked.
"Or they make a decision now and say righto, we're going to take the two younger guys… we're going to make a change right now. That's the decision they've got to make. Dave has said, 'OK, over to you, I am available, I want to play'."
Australia travel to England for the Ashes in June. Warner averages 26.04 in England.
"Is it time to start thinking about the future? You don't normally do it around Ashes time, normally you would do it post-Ashes."
"Normally you take a very settled side to England, with maybe one batter you think is going to be your future, and that's the side you pick. We're not quite there at the moment and they're not sure which way they are going to go," Taylor said.
(With PTI Inputs)