He has a massive 232k subscribers on YouTube, 111k followers on Instagram, and another 95k on Twitter, but Indian Grandmaster Vidit Gujrathi says there's nothing he enjoys more than his personal space.
The "very private" 28-year-old took the world by storm last week, joining a very small but elite list of Indian chess stalwarts – teenagers R Praggnanandhaa, D Gukesh and Arjun Erigaisi — to beat five-time world champion Magnus Carlsen.
While he admitted it wasn't actually his best game at the Chess Pro League and he benefitted from the Norwegian's oversight – Carlsen missed a checkmate in three moves — Gujarathi celebrated the win proudly. When The Indian Express spoke to him post the win, he didn't praise himself or the work that he has put in, but kept reiterating one statement: "I could manage this only because of the sacrifices of my family".
It's been over two decades since a very competitive six-year-old from the vineyard city of Nashik chose chess over cricket – a game he opted for only because he just couldn't beat his father at it.
Early obsession
Gujarathi's parents, both doctors, asked him to pick a sport so he could pass his time while he waited for them to come home. And they were happy he chose chess as the chances of him getting injured were almost zero and more so because the game is known to improve cognitive, memory, and math skills.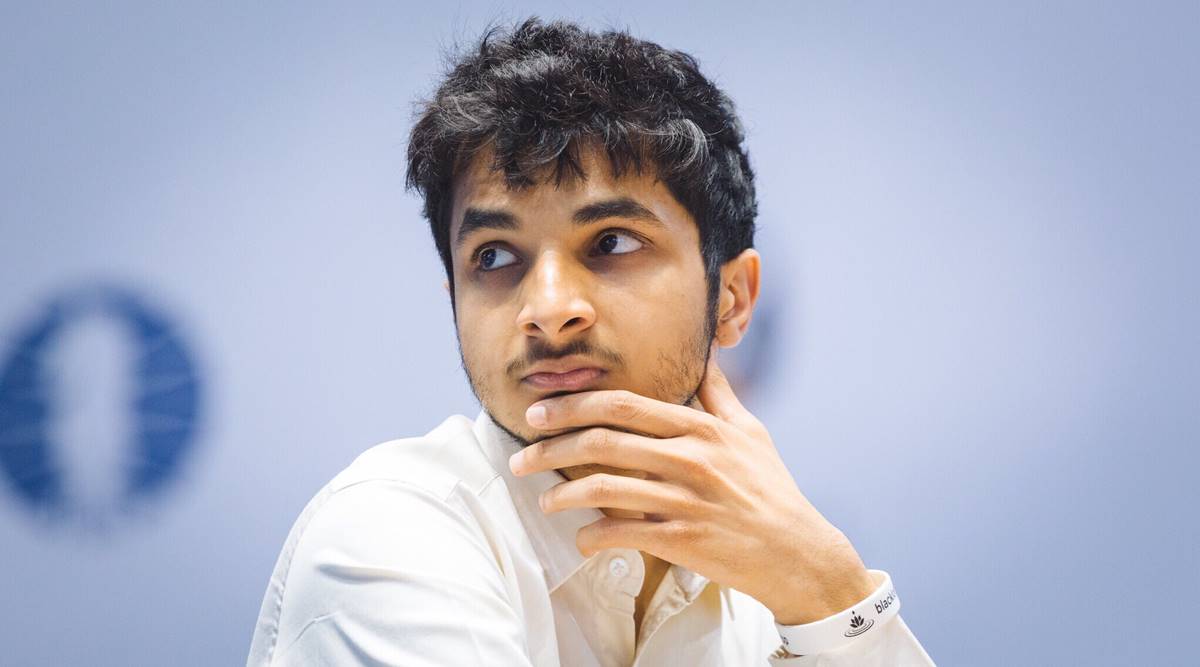 Grandmaster Vidit Santosh Gujrathi (File).
They couldn't have anticipated how their lives would be turned around by Gujarathi's obsession with the game – he even started to parrot out chess moves in his sleep!
After he won the U-11 national championships (he subsequently won the next two age-group championships, too) and finished second at the U-12 Asian Youth Championships, his parents knew they had to do much more to support his career.
Funds were low since they had to pay for his coaching, which by no means, is cheap. They also had to pay for his travel to a myriad of tournaments in India and abroad. But they never backed out and took multiple loans to fund his dream.
There was one problem though: His parents were finding it difficult to keep up with their hectic schedules that come with being doctors.
Mother's sacrifice
That's when his mom, who was a gynaecologist then, made the ultimate sacrifice — she gave up her practice to become a beauty consultant. That way, she could take leave whenever she needed or as she once put it into perspective by saying: "nobody has a beauty emergency". Even his younger sister Vedika played a huge role in his success. Since his mother had to accompany him at events, his sister had no option but to tag along.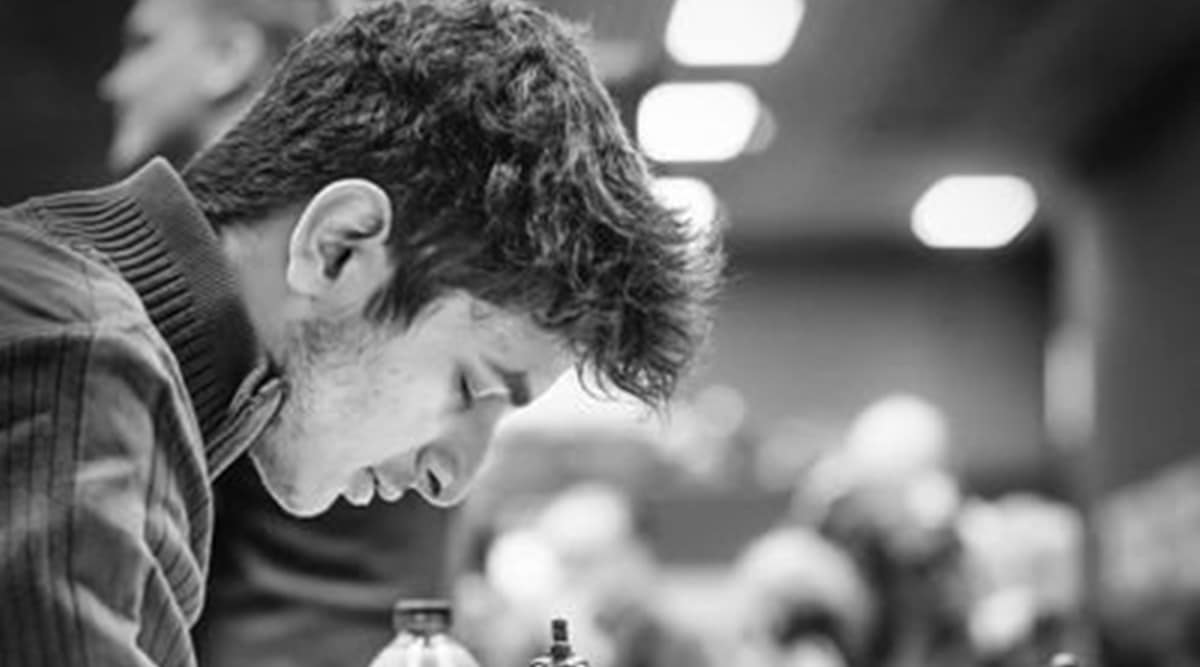 Vidit Santosh Gujrathi during a game. (FILE/Twitter/Viditchess)
"There were three-day events where she had to sit in the hall for the entire day. And she did it without complaining. She still accompanies me for tournaments and brings the fun quotient," Gujarathi says. One look at his Instagram page shows just how close the two are.
On the financial front, things started to get better once Vidit became a Grandmaster. When he got a job with ONGC, the burden finally began to ease.
"The days of 'jugaad' were finally over," Gujarathi says. "When you don't have a lot of money, you really have to find innovative solutions for everything, whether it comes to travelling or food. I remember the way we would plan everything. It's so much better now."
Indian Grandmaster Vidit Gujrathi. (Twitter/Vidit Gujrathi)
In the chaos that came with travelling for the most part of the year for chess tournaments all over the world, Gujarathi managed to find a routine that worked for him. Then the pandemic hit. It changed everything.
"I'm a quiet person. I like to keep to myself. I only focused on playing chess. That's all I did. But when the pandemic hit in 2020, I saw others start streaming their games and commentating on some games too. That really intrigued me," he says. "It may sound cliche, but I'm really myself. I don't put on an act. I think that's why I've become so popular. Chess streaming took the world by storm because people saw the other side of us. They realised we're not actually nerds. And yes, we have a great sense of humour too."
The routine
The number of chess tournaments being played online post the pandemic has shot up. While Gujarathi has to adjust to the timezone as most tournaments –including the Chess Pro League — happen late at night IST, it has finally given him a chance to establish a routine again. And he likes to have a routine.
"With the late-night tournaments, I sometimes sleep at 6 am. But I ensure that I put in seven hours of chess training a day, at least an hour or two of physical workout, find time for meditation and read a book before sleeping," he says.
As a kid, he loved playing basketball with friends from his locality. But as someone who's focused on being World No. 1 in chess, he likes to play games in which he doesn't have to depend on partners. The game he's obsessed with right now is badminton.
"I try to play singles as far as possible. It's because the result of the match entirely depends on how you play and you cannot blame others for losing. Since I've been in Nashik from the start of this year, I'm enjoying playing with my group of friends," he says.
Having full control of the outcome is something Gujarathi thrives on. Even when it comes to his website. "I try and review everything before it goes on the site. Even in terms of redesigning. I've realised that people follow me because they like me as I am and that should reflect in the website," he says.
In between his chess training, badminton sessions and spending time with his family, how does he find time to pursue his other hobbies of reading, streaming et al?
"I've made it a habit all these years to not go to sleep without reading a book. I'm a voracious reader. I love non-fictional books had prod you to think about life," he says, adding that his current favourite book is 'Happiest Man on Earth', a story about a Holocaust survivor. He's also extremely fond of reading books by Om Swami.
Outside of chess, it's books that he spends the most money on, Gujarathi adds.
The win over Carlsen, he says, has given him renewed vigour but the goal was always to be the best chess player in the world. "This win has shown me that it's possible for me to defeat the best chess players in the world. I upped my defensive game and that's why he cracked and made the mistake. It's just proved that the best can also crack and there's not much of a difference in the level of our game," he said.
A big year
2023 is a big year for chess. The World Chess Championship, which starts in April, will be the first time since 2013 that Carlsen will not be playing. It also begs the question: Why do Indians, who do so fabulously on the chess circuit, haven't really been able to excel at the Candidates Tournament which decides who will challenge the world champion?
"The problem with Candidates is that the scheduling is terrible. They have the World Cup which is a good tournament to qualify but it doesn't reward people for their current form.
"The game has many downsides and one of them being that the inactive players don't lose their ranking. It's completely ridiculous. Like if Gary Kasparov comes and plays a classical game, he would be World No. 2. It doesn't make any sense," he says.
The new age
Despite being a private person, Gujarathi says he enjoys the popularity of the sport. "The other day I was in Delhi and people came up to have a chat with me. It has never happened before. It's not only youngsters who are taking up the sport and it's something that's very encouraging," he says.
It's also got to do with the fact that Rapids and Blitz's events have scaled new heights in terms of popularity. Gujarathi though is 'traditional' in that sense.
"It (Rapids and Blitz) has become much more popular than I would've liked it to have. Classical chess can have a lot of creativity, original thinking and more accuracy whereas, in the shorter formats, it's more about practicality."
He can't deny watching it is much more fun though. "If you ask me, I'll play Classical and watch Blitz. Yes, that settles it," he says with a smirk. Gujarathi may be ranked 19 in the world right now – something he says doesn't matter – but with a renewed confidence and unshakable vigour, that could change. And soon.