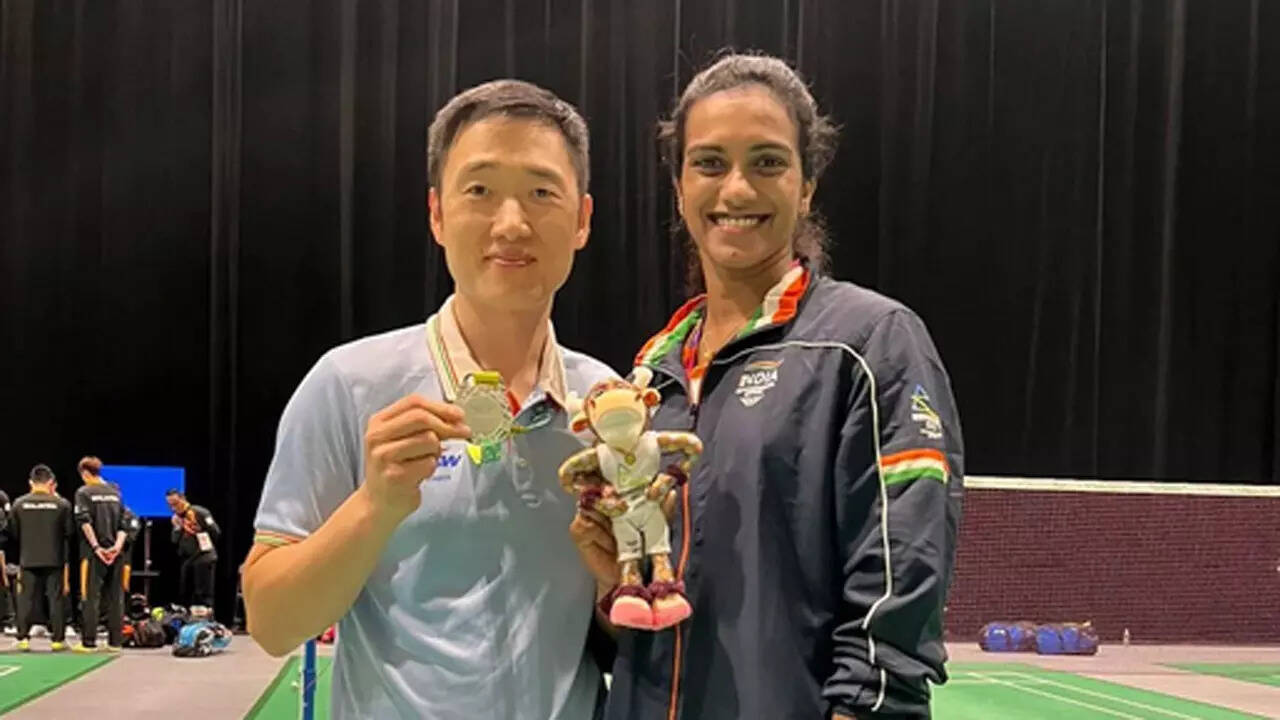 NEW DELHI: Ace shuttler PV Sindhu and her South Korean coach Park Tae Sang have parted ways, the latter announced in an Instagram post on Friday.
The double Olympic medallist has had a poor start to the season and Park said that Sindhu asked for the change, going forward.
Park took the role of coach in 2019 and under him Sindhu won the Tokyo Olympics bronze and Birmingham Commonwealth Games gold along with other titles.
The coach said he felt responsible for Sindhu's 'disappointing start to the season'.
"…I'd like to talk about my relationship with pvsindhu1 , which many people have asked about. She has made disappointing moves in all recent matches, and as a coach, I feel responsible," the coach wrote on his Instagram page.
"So she (Sindhu) wanted a change and said she would find a new coach. I decided to respect and follow her decision. I'm sorry that I can't be with her until the next Olympics, but now I'm going to support her from afar."
"I will remember every moment with her. I would like to thank everyone who has been supporting and encouraging me," he added.