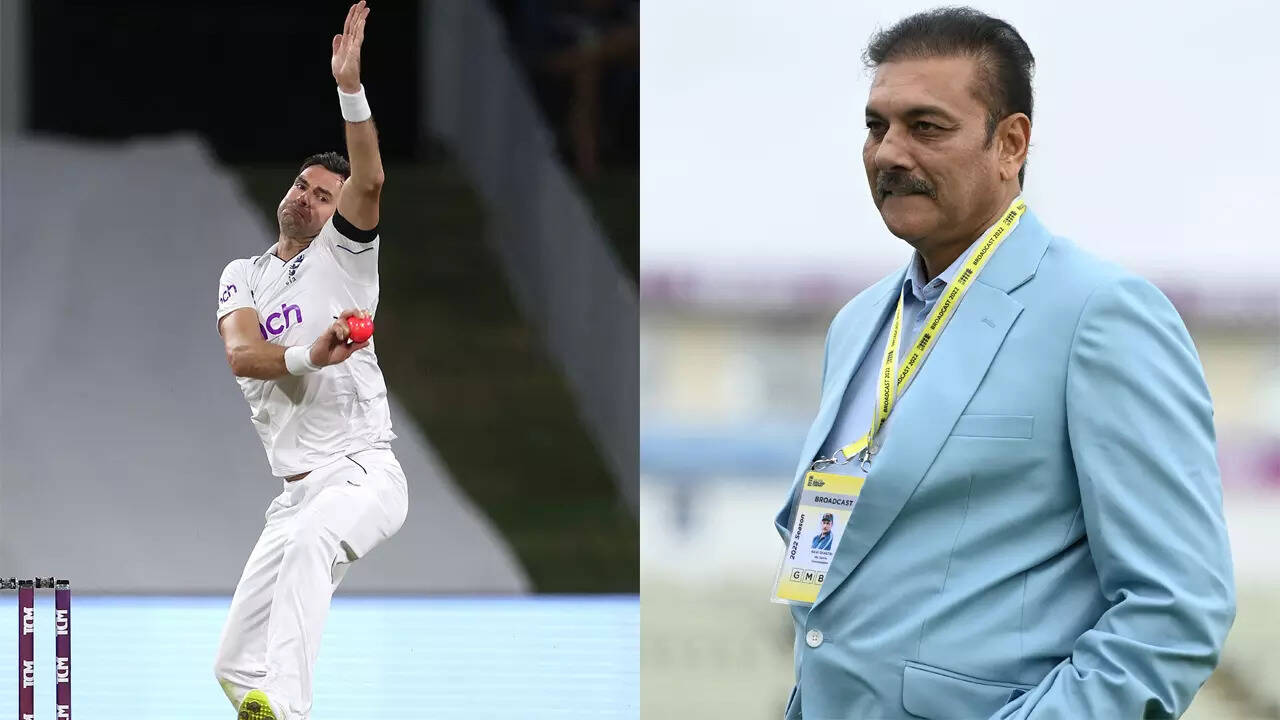 NEW DELHI:
James Anderson
's achievement at 40 left everyone in awe of the England pacer and the former India head coach
Ravi Shastri
lavished praise on him saying he is easily among the best fast bowlers to have ever played the game.
At 40 years and 207 days Anderson dethroned Australian paceman Pat Cummins off his four-year perch to become the oldest player to top the ICC Test rankings.
"I used to watch him so closely when I was a coach on tours of England every time. And what I used to admire was his work ethic," Shastri said during the latest episode of The ICC Review.
Shastri also lauded Anderson's work ethic and the amount of efforts he used to put in to ensure he was always at his best.
"I would say he would bowl 20 balls or 25 balls at the most. But every ball, he would give it his all. And at times I would tell my fast bowlers, 'Just watch that. Just watch the professionalism, the work ethic," Shastri said.
"And it's not a half-hearted delivery. Those 15-20 balls, whatever they had to bowl, would be as if he's bowling in a game. He bowls six and maybe takes a little break as if it's someone else's bowling. Then come back and do that. And then the action, the follow through and the rhythm, the running in, was just the same for all those 20 balls," he added.
"So these are real professionals, and a stickler for fitness. You can't play at 40 and produce these kinds of results unless you are supremely fit. So, hats off. Well done, Jimmy. I would say. He's a role model. He inspires so many. Leave alone batters playing at the age of 40, but for a fast bowler to play at 40, you just salute it."
Anderson's 682 wickets in 178 Tests are more than any other fast bowler in history. Spinners
Muttiah Muralitharan
(800) and
Shane Warne
(708) the only bowlers to have more Test scalps to their name.