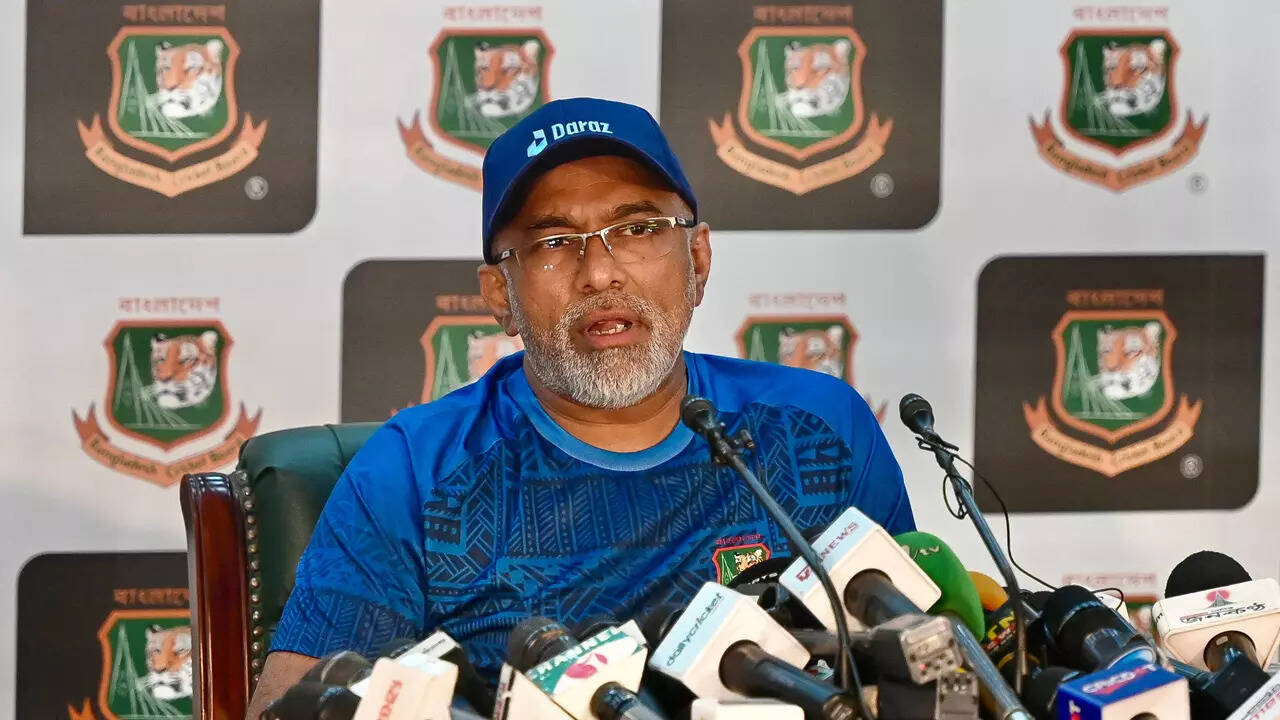 NEW DELHI: Newly-appointed
Bangladesh
coach Chandika Hathurusingha wants the team to do well in Tests and T20 Internationals too. Bangladesh have performed best in 50-over matches in recent years but Hathurusingha said the team needed to lift its game elsewhere.
"Test cricket is very competitive. T20 is more popular now. So we have to find our own game plan," Hathurusingha, who is returning as Bangladesh coach again, said.
"As a nation, we know how to play
ODI cricket
. We need to do well in other formats as well," he added.
Hathurusingha said on Wednesday that he did not intend to shake up the team, despite his tempestuous relationship with top players during his first stint at the helm.
The former
Sri Lanka
batsman, 54, was widely hailed as the architect of some of the national side's finest moments, including ODI series wins against Pakistan, India and South Africa.
However, he was often reported to be at loggerheads with Bangladesh's senior cricketers, including current captains Shakib Al Hasan and
Tamim Iqbal
, while coach from 2014-17.
Hathurusingha said he was "more experienced now" than during his earlier tenure and said the team's veterans had been performing well.
"I don't think their roles will change much," said Hathurusingha, who arrived back in the country on Sunday.
"Many players have been playing well for Bangladesh. Young players have also come up and played well. So being with that team is always great. It motivates me," he told reporters in Dhaka.
Hathurusingha coached the Sri Lanka national team and New South Wales after quitting Bangladesh in November 2017 following a disappointing South Africa series.
He replaces Russell Domingo, who stepped down in December with a year left on his contract after a disappointing Test series defeat at home to India.
Hathurusingha's appointment this month contracts him for two years and begins with a tour by England, who arrive Friday for three ODIs and three T20 matches next month.
(With inputs from AFP)