India's 28-year-old GM Vidit Gujrathi's teenage compatriots R Praggnanandhaa, D Gukesh, and Arjun Erigaisi had managed the impossible: beating five-time world chess champion Magnus Carlsen in a game of chess.
While Gujrathi did come close on a couple of occasions, he couldn't pull off the win over Carlsen— until this week.
That changed on Tuesday when Gujrathi – playing for Indian Yogis – notched up "the biggest win of his career", beating Carlsen – playing for Canada Chess Brahs – in a Pro Chess League encounter on Tuesday.
"It's definitely the biggest win of my career. Carlsen in scintillating form and to defeat him right now is definitely something I would count as my biggest win," Gujrathi told The Indian Express after the match.
While it was impressive that Vidit managed the feat playing with black pieces, frustrating Carlsen who could only bang his desk in despair, the fact remains that he benefited from the Norwegian failing to miss a checkmate in three.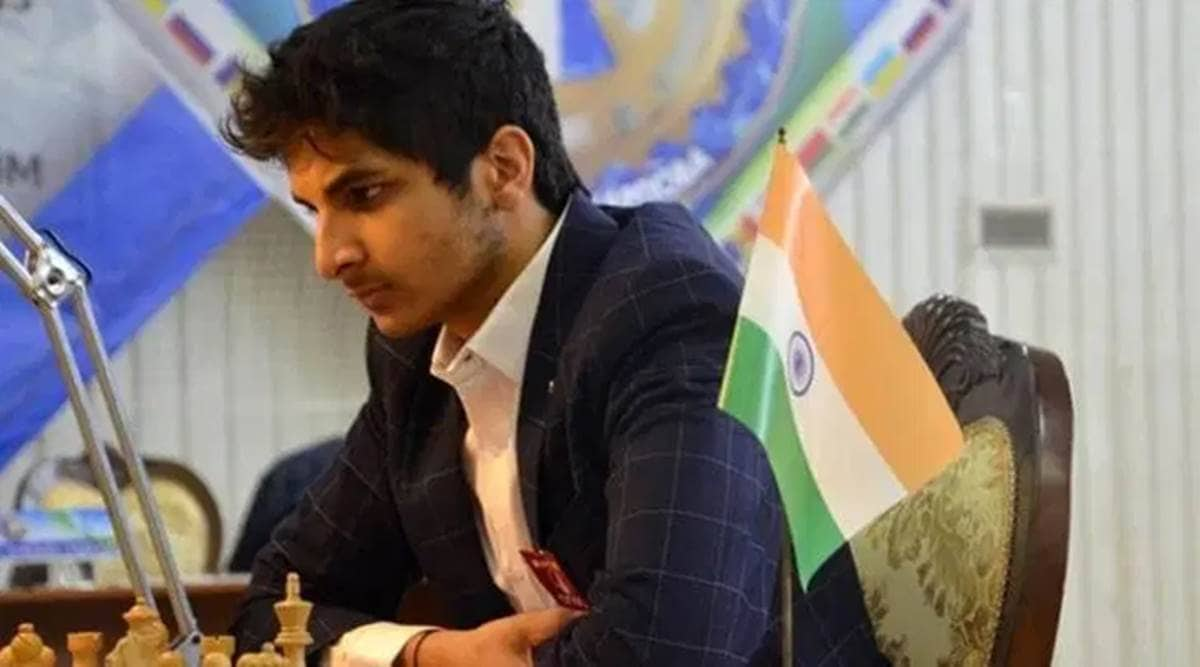 Vidit Santhosh Gujrathi. (File)
And so while Vidit, who captained India in their historic gold medal-winning performance at the 2020 FIDE Online Chess Olympiad, is ecstatic about finally beating Carlsen, he wasn't too happy with the game per say. But take nothing away from him. After all, he did well to exploit the tactical oversight by Carlsen.
"It wasn't my best game by any stretch of my imagination. I can definitely do better. But one aspect I learned was that my defence level or resistance was higher than usual which probably made him crack and not find the winning move," Vidit said.
The win also gives Gujrathi, who's ranked No. 2 in India behind Viswanathan Anand, a huge shot in the arm going forward. More importantly, it has given the World No. 19 the belief that he can beat the best. "This win has shown me that it's possible for me to defeat the best chess players in the world. It's also made me feel good about the hard work and practice that I've been doing. It's the best confidence boost," he said.
The fightback Staring down the barrel of a 5.5-6.5 deficit, the Yogis clutched up with a 4-0 final round drubbing over the Canada Chessbrahs where Gujrathi overcame Carlsen. The Yogis had named a team with an average age of 21, hoping to utilise their prodigies to take points from the popular Chessbrahs. The GM Aman Hambleton-led Chessbrahs started with a bang and won their first round 2.5-1.5 and second with a 3-1 score. GM Razvan Preotu once again proved to be a valuable asset after winning his opening games against GMs Raunak Sadhwani and Vidit respectively. GM Aryan Tari also started strongly and defeated IM Vaishali Rameshbabu in round two after taking advantage of a superior pawn structure. Within reach of a match win with a round to spare, the Chessbrahs set out to gain the three points required to secure the win. Despite Carlsen making a statement with a 21-move miniature on board one with the black pieces against Sadhwani, the Yogis managed to flip the momentum and win 3-1.
It was in the game against the Norwegian No. 2 Tari that Vidit actually played his best chess of the day. "I was reeling after my loss in the second round. I thought I had let the team down. I knew nothing short of a win would do," he said. What Vidit's win over Tari also did was give the Yogis a wave of momentum going into the fourth where they bamboozled the Chessbrahs with a remarkable 4-0 score that pushed them to a match-winning 9.5-6.5.
IM R Vaishali, the sister of Indian teenage sensation R Praggnanandhaa, put on a masterclass to overcome FM Jennifer Yu's Petrov Defense and checkmated her in just 27 moves while IM Aronyak Ghosh and Sadhwani comfortably defeated Preotu and Tari respectively.