DUBAI
:
Sania Mirza
is used to looking back and ahead, it's part of a tennis player's journey. Now, for the
last time in her career, on the sidelines of the Dubai Duty Free WTA 1000 Series championship, she looks back at the last 20 years and shares her thoughts in an exclusive chat with TOI.
Excerpts:
What will you miss the most about tennis?
I will miss the competition, the feeling of winning, the fighting. That feeling of walking onto big courts, walking onto the cheers of crowds, but more than anything else I miss competing. Competing at the highest level, challenging myself every day to be better. That's in my blood. I will miss that the most. No matter what I do in my life after this, that feeling cannot be replicated.
You fought huge battles on the court, you also faced a lot of challenges off it, court cases, threat of fatwas. Looking back at that phase of your life, are you amazed at how you coped?
It feels like a distant memory now. I have a very good in-built defence mechanism where I tend to forget and
even omit a lot of the bad stuff that happens in life. I feel that if we must live in the moment, we need to move on. That is the only way to cope. The bad comes and goes. I'm proud of myself to have achieved everything I have achieved. To be the person that I am, to be able to do it in the way that I was able to do it.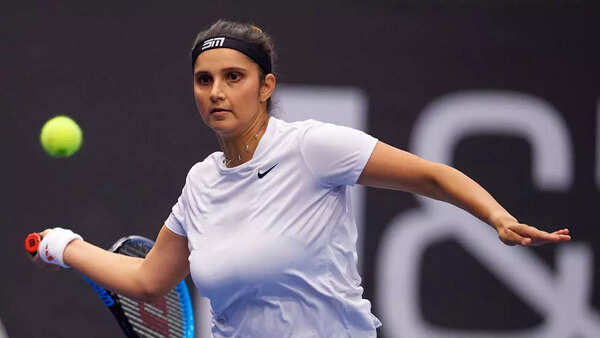 (Getty Images)
When I look back, yeah it was a lot, it was a lot for any individual let alone for a young girl. I truly believe that without those obstacles I wouldn't be the human being I am today. I don't think I would be that woman, that person, I wouldn't have the strength that I have. I wouldn't have been this empowered. That's my
journey and I accept it fully.
At what point in your journey did you realize your career was going to be different, in a manner that was
unimaginable?
I knew that from the beginning. The beginning of my journey was different. I was different. The way I used to go to school was different, the way I was taught in school was different because of my tennis. I was not doing anything the normal way. Being the first person to do the things I was doing was different. It had never been done before, so it was always going to be different. By the time I was a bit older, and I had the realization that I am different, I was maybe in my teenage years. I had a different life, I had a different goal, different dreams. Everything was different.
Has life become easier for women in professional sports from the time you started out?
I hope I have played a little part in making the path easier, making the belief a little bit stronger. I got a lot of messages, on social media, but also personal messages. Sindhu messaged me, Smriti Mandhana, these are girls much younger than me, they are the ones who have seen the change happen and these are the superstars of today that we have. It is great to have that acknowledgement, to have it from other pro athletes who said they looked up to you in some way.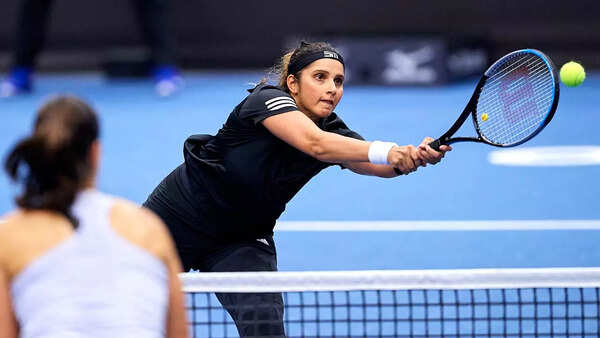 (Getty Images)
Can you talk about your first WTA title in Hyderabad? What do you remember of it?
I remember everything about it, I remember every small detail of it. I remember going to the physio room
before my match, I remember the great RK Khanna saying, 'this is the happiest day of my life because I wasn't able to get an entry freely into a tennis stadium, which has never happened before'. I remember people queuing. I remember trying to get into the stadium myself and not be able to go through because there were thousands of people outside.
It doesn't feel like that long ago, but it was almost 18 years ago. I remember the match point. I remember how I felt. I remember the CM Chandrababu Naidu being there, I remember all the intricate details of it. I feel that it had a huge impact on tennis and sports in general, young athletes from our city especially started believing in themselves. That kind of acceptance and acknowledgement not many young women athletes had seen before.
How do you handle pressure?
Pressure made me strong. There are not many people who get to say that when they feel the pressure that it's
truly a privilege.
What would you say is the biggest challenge an Indian woman in sport faces today?
Even today I don't think parents or society believe that when a young girl says she wants to be a professional athlete, that it's a serious thing to do. It is better than it was 30 years ago, but I think there's a huge (responsibility) that is put on a woman that a woman is supposed to do this and not supposed to be dark, go out and play in shorts with the boys, not supposed to be a 'tomboy'. These are the norms society has laid on young women. You are supposed to get married at a certain age, have a child, because that's the way it has been going for generations.
That's why when an Indian woman excels in sport, she's not only fighting battles on the field and on the court, but she's also fighting so many societal battles outside of it too.