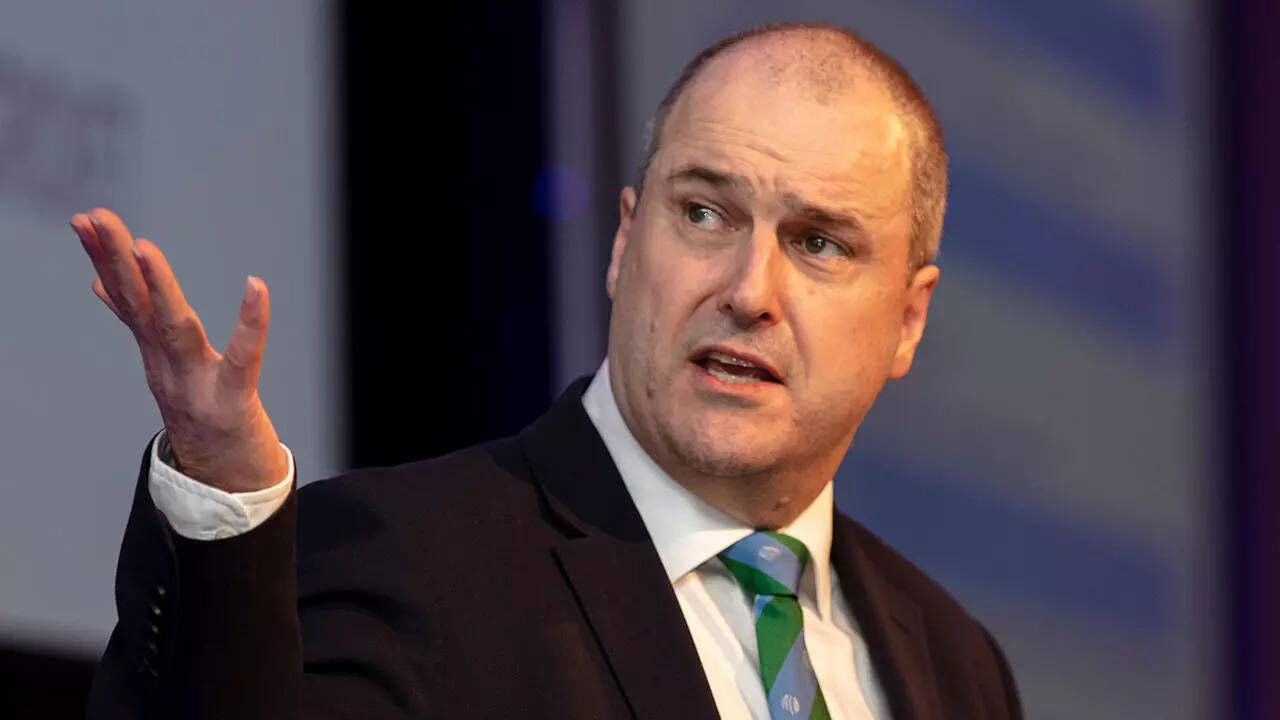 NEW DELHI: The proliferation of T20 leagues have certainly brought in a new set of audience but how many will last in the long run will be determined by market demands, feels ICC chief executive Geoff Allardice.
The growth of franchise T20 leagues has left the
cricket
world divided as a more lucrative pay packet is luring a lot of top talent towards the shortest version. But the counter-argument is that of overkill.
In the last one month, there has been the ILT20 in the UAE, SA T20 in South Africa, BPL in Bangladesh, and now the PSL has commenced in Pakistan.
"Well, I feel T20 leagues are adding new dimension to the game. The balance of the game is changing between traditional formats of the game and T20 leagues," Allardice told PTI during an interview.
Allardice is in the national capital to attend the Global Business Summit 2023.
"Some of the leagues are very successful, the BCCI runs a very successful
IPL
in India and some other countries run some successful leagues as well. The market will determine whether all of them will be successful in time. But in most countries T20 leagues are successful in getting more fans to experience elite cricket," Allardice said.
Allardice is aware of the global players' body FICA's survey report that a lot of young players are ready to forego their respective countries' central contracts and ply their trade as freelancers in T20 leagues instead.
"That's been a trend for a while and players have had more options and players have had more options in last 5-10 years than they have had previously.
"Traditionally, the best option for players was to have a central contract or state or provincial contract, to earn a living playing cricket.
"Now there are more options you have got playing T20 leagues around the world," said the former Australian first-class cricketer and one of the global body's key policy makers.
Allardice also feels that one needs to accept that the cricketing landscape has changed like never before.
"I think international cricket will continue to remain strong and most T20 leagues would be successful as well.
"Game is in good place, as it is being exposed to more and more fans around the world and the way we have known it more many, many years is changing and evolving. I think game is better off as an overall result of that."
The ICC's wish is to have T20 at the Olympics, which will help in globalising the sport further as a lot of first-world countries could then develop the game.
However, cricket might miss out on the 2028 Los Angeles edition but, even if it happens, Allardice remains positive about the game spreading across the world.
"I think as ICC's global growth strategy, we have identified cricket for multi-sport event like the Olympics. It's a huge opportunity to spread the game outside the traditional markets.
"It will be an ideal launchpad if cricket is there in Los Angeles Olympics but, if it doesn't, we will look at other avenues to get into the Olympic network," he added.