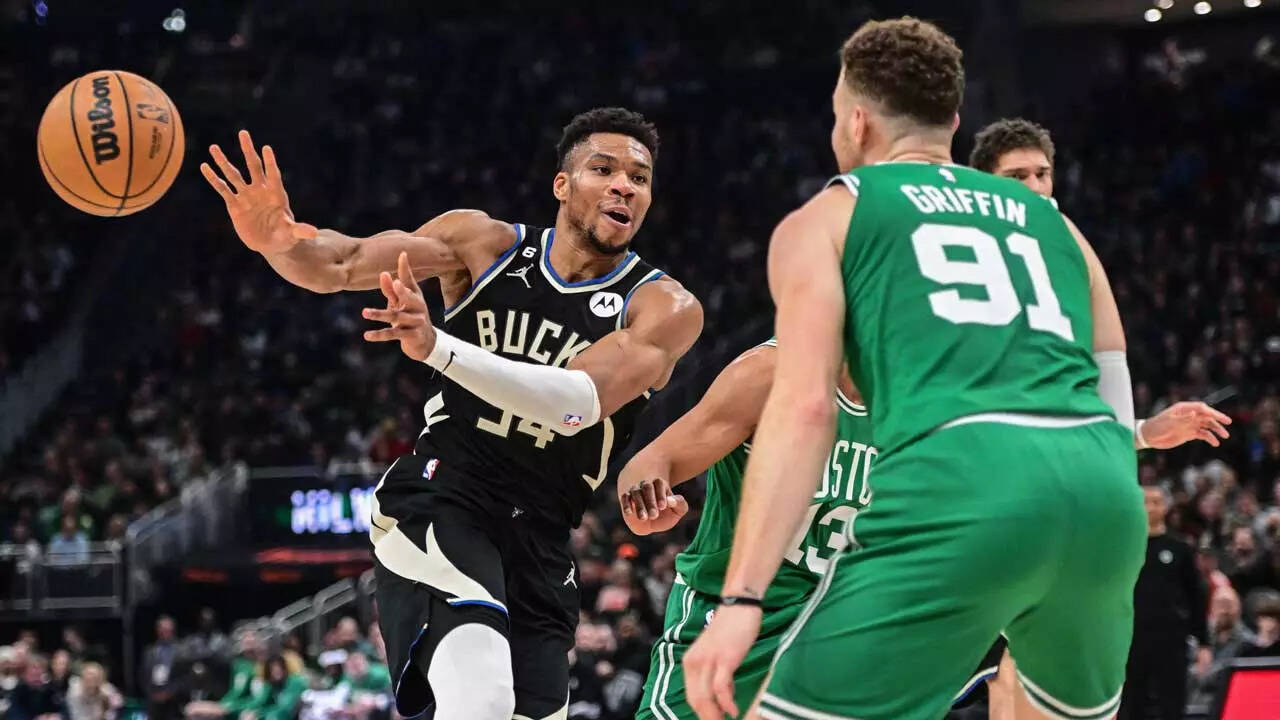 Giannis Antetokounmpo left the
NBA
game on Thursday with a wrist injury but not before he set a new assists record for the
Milwaukee Bucks
who played the
Chicago Bulls
on Thursday.
Antetokounmpo — who leads the Bucks' charts in blocks, triple doubles, free throws made, free throws attempted and minutes — needed just two assists coming into the game to go past Paul Pressey's 3,272 assists.
Antetokounmpo matched the assist mark when he fed Brook Lopez for a 3-pointer two minutes into the game and broke it when he passed to Jevon Carter for another 3 that bumped Milwaukee's lead to 19-10 in the first quarter.
But the Bucks' star was hurt trying to block a finger roll by Chicago's Coby White after the guard drove past him early in the second quarter. He jammed his wrist against the stanchion and stayed down grimacing in pain before heading to the locker room.
During the nine minutes on court, Antetokounmpo scored only two points, which is a season-low for him, besides making seven rebounds and three assists. He sprained his right wrist, which forced him to leave the game.
(With agency inputs)