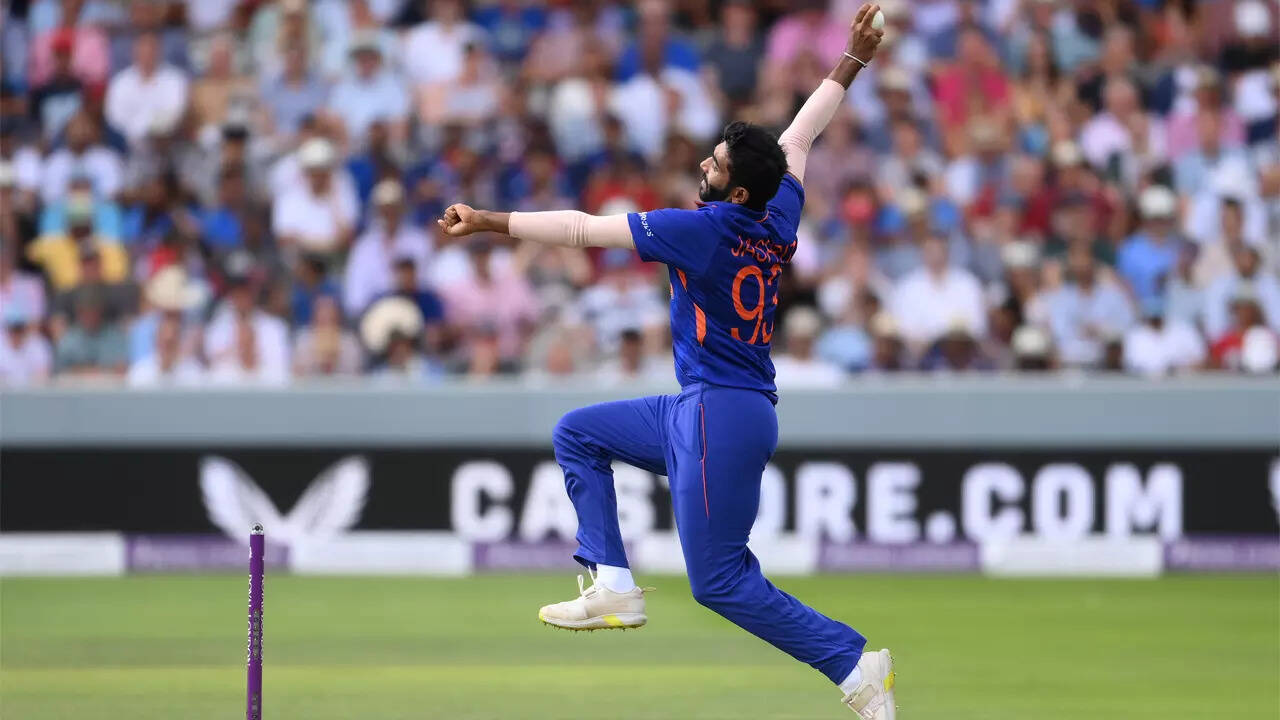 NEW DELHI: The back injury has kept India's pace spearhead Jasprit Bumrah out of action for close to five months and his return to international cricket is still not in the offing.
To remain injury free, Bumrah has got a piece of advice from one of England's most talented pacers Alan Mullally, who shares his views on how the India pacer can prevent his injury.
The 6 feet 5-inch-tall pacer, now settled in Perth gives a masterclass on swing bowling, reckons Bumrah needs to put less pressure on the body at the moment and lengthen his run up a little.
"Maybe he could lengthen his run up a little. He is putting too much pressure on the body at the moment. He needs to be at optimal speed when he is at the crease. Build up speed and get the job done. But if he jogs like he does he is putting a lot of pressure on his body and that may be causing too many injuries, " said Allan Mullally on Backstage with Boria show.
The left-arm pacer feels India will be the favourites to win the ongoing Test series but at the same time he would love to see the fight from Australia.
Mullally said about the ongoing Border-Gavaskar Trophy, "India is always one of the most challenging tours. It is the ultimate Test in cricket. And that's what makes it interesting. India are always the favourites at home against any team but you want to see a fight from Australia. Hope they put on a show for their fans in the remaining Tests."
Since the ongoing India versus Australia Test series is being played in India so the spinners will play a major role.
Sharing his tips to young bowlers handling pressure, Mullally said, "You have to forget about the thousands of people. Forget about the media. Forget about everyone in the stadium. Just do what Shane Warne did. Take a little extra time. Toss the ball up a few more times. Calm things down. Plan in your mind what you need to bowl and just bowl that ball. Nothing else should matter at that point."
India will look to double their lead in Delhi and try to inch closer to making it to the final of ICC World Test Championship 2021-23 final.
(With ANI Inputs)