Paris Saint Germain vs Bayern Munich (PSG vs BAY) UEFA Champions League 2022- 2023 Highlights: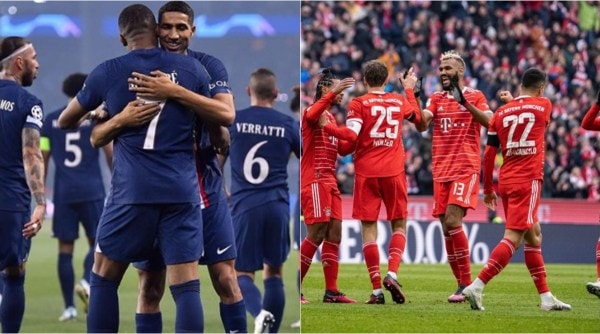 Paris Saint Germain face Bayern Munich in the 1st leg of their RO16 tie.
Bayern Munich and Paris Saint Germain renew hostilities when they meet in the first leg of this year's UEFA Champions League Round of 16. In 2020, Bayern had taken away PSG's biggest chance of Champions League glory when they defeated them 1-0 in the final. Since then, PSG has had a modicum of revenge as they ended the German giant's 6th UEFA crown defence in the quarterfinals in the 2021 season.
This season Bayern have been undefeated in the Champions League, having won all six matches in the Group Stage, topping the group. Meanwhile, PSG who are also yet to eat defeat in this edition, missed out on the top spot due to Benfica's superior goal difference.
The two teams have met 12 times in this competition with the French champions trumping their German counterpart with 6 wins to 5 while one of the matches was a draw. PSG are always more lethal at home but seem to lose their way when playing away fixtures in the knockout stages. Case in point: That loss to Manchester united in 2019, to Barcelona in 2017 and more recently to Real Madrid in 2022. In all these games, PSG had a huge lead in the first leg, only to lose their heads in the second and concede goals, leading to their eventual elimination.